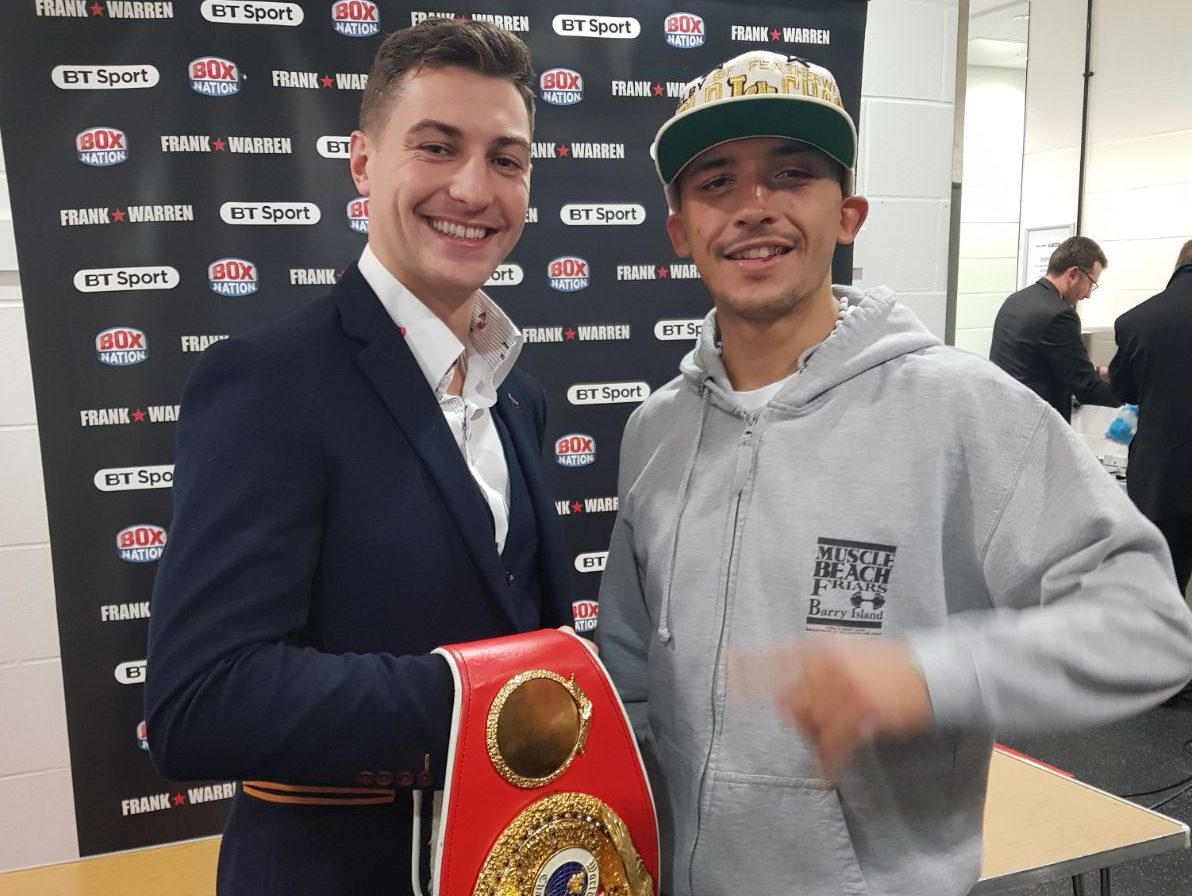 YOUNG Cardiffians are fighting back against disadvantage thanks to Empire Fighting Chance – a boxing scheme designed to empower young people and help engage them with their community.  
The 10-week programme is being run in Llanrumney Phoenix Boxing Club and Butetown's TigerBay club. 
 It is being funded by a local group that wishes to remain anonymous and those chosen to take part are young people who have had to face adversity.
 Jamie Parry, Empire Fighting Chance's head of business, says he has had remarkable success before.
"The journey is unbelievable. You get people come in and they're really timid and get a bit embarrassed. Then you have those breakthrough moments and it makes a real difference. 
"They don't want to leave the house and have been coerced by a support worker and then four of five years later, they start university and are living away from home."
Trainers will "teach all the physical skills, techniques and discipline" that boxing demands, but "without the combative element," says Mr Parry, 28.  
The non-combat element is crucial. The training "helps to build resilience, confidence and self-esteem without the danger of breaking a young person's confidence". 
Empire Fighting Chance found that if under-confident people are put in the ring and beaten, this undoes the improvements in self-esteem.  
Female involvement is a priority.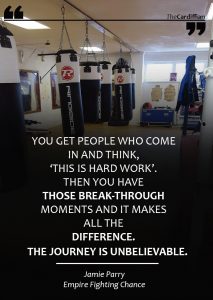 Monmouth-born Mr Parry said: "Across all of our programmes, we've got a 65:35 ratio of male-to-female.  
"We are a big supporter of women's boxing. It's all about breaking down those barriers and stereotypes to promote strong female role models as well."
In 2018, Empire Fighting Chance supported 3,628 young people: 88% felt more confident and 81% were more positive about their future. 
Operations manager Dan Smart, 34, says it "feels amazing, knowing you are providing support to young people who need it".
"It's also very humbling to see what so many of these young people are coping through." 
Mr Smart, from Gloucestershire, first boxed with Royal Marines: "It was a really helpful way for me to cope with pressure and stress.
Not only can boxing be an outlet but it allows young people to "confide in someone –  young people really benefit from having mentors", he says.
Mr Parry believes the scheme's success is down the trainers' ability to gain young people's respect. 
"Once you've got their respect, you can start instilling life lessons.  
"Instead of standing up on a pulpit like a teacher, you can start instilling life lessons when you are in a position of respect." 
EFC runs throughout Wales and the South West and received a royal visit from the Duke and Duchess of Sussex to their Bristol gym last week.  
Funding has also been granted by Cardiff Police's Basic Unit Command to run a further scheme in April to coach young offenders and help rehabilitation in the same gyms.