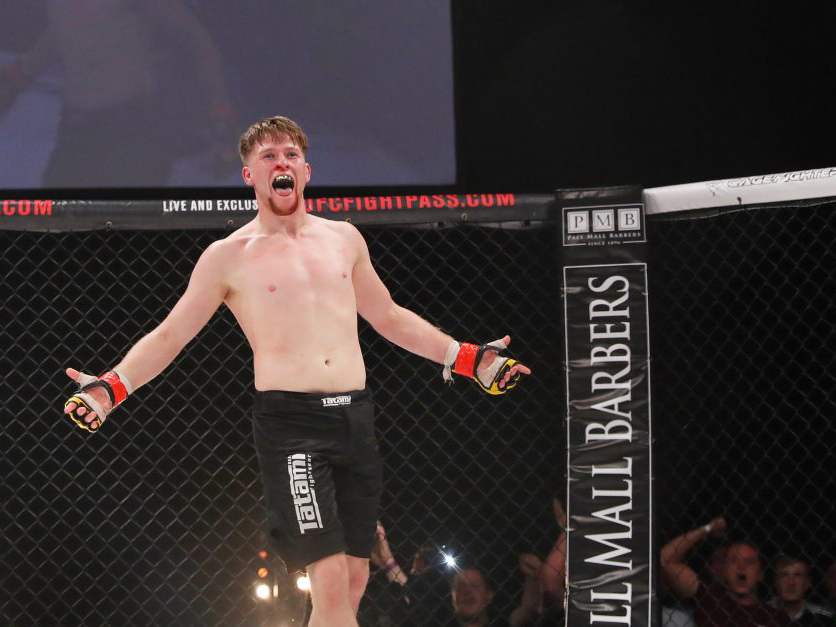 Jack Shore is a star on the rise. The Cage Warriors bantamweight champion is undefeated in his ten professional bouts and is the talk of the European Mixed Martial Arts community.  
The 24-year-old from Abertillery, South Wales, clinched the Cage Warriors bantamweight (135lbs) belt back in December and is set to defend his title on April 27 against Dundee's Scott Malone.  
For many, it is simply a matter of time before Shore follows in the footsteps of Michael Bisping, Dan Hardy and Conor McGregor by venturing over to the United States and the bright lights of the UFC, such is the Welshman's ability to entertain inside the cage.  
However, in an exclusive interview with The Cardiffian, talk of the UFC and the riches it brings have been firmly put on ice. Shore revealed that he has been courted by the promotional giant on more than one occasion.  
"They have been in touch a few times. The first time they got in touch was in 2016.  
"Being young at the time, I was 21, obviously I wanted to jump at it. But my manager and my coaches jumped in and said no because they said it was a bad move for me at the time. 
"We all decided that I was too inexperienced. I had only had three pro fights. Even now at 24 I have had ten pro fights. 
"My manager could have taken a lot of money by letting me go over there [to the UFC] but he knew it was not the right time." 
Shore revealed that he was also approached by the organisation last year, this time with an offer for a short-notice bout.  
"They spoke to my boxing coach Gary Lockett last year with a short-notice fight too.  
"Cage Warriors pay me well. They give me a lot of good exposure with BT Sport and UFC Fight Pass. They have really looked after me. 
"I am glad I said no, because the opportunities I have here are fantastic. It is nice to fight in front of my home fans before I do move over to the big show."  
And Shore, known as 'Tank' by his adoring fans, knows his time will come.  
"When they came they came, it is not something I think about every second of every day. It's no skin off my nose. I know my time will come.  
"It is just self-belief. If I keep winning fights the way I have until now, and with the Cage Warriors title I have too, it will push me onto that big show." 
One of those trusted advisors to Shore is his father and coach Richard. The head coach of Tillery Combat Gym told The Cardiffian in December: "We've spoken to the UFC and they've tried to sign Jack in the past. We'll see out the contract [with Cage Warriors]. He is two fights into a five-fight contract. 
"At 24 there's no rush, he's having a great experience fighting in front of big arenas and Cage Warriors are really looking after him." 
Coach Shore set out his hopes for his son when he does make that step across the pond.  
"I don't just want him to go there [to the UFC] and compete, I want him going in and dominating like George Saint Pierre and Conor McGregor." 
Jack Shore defends his belt for the first time on April 27 at Cage Warriors 104 versus Scott Malone