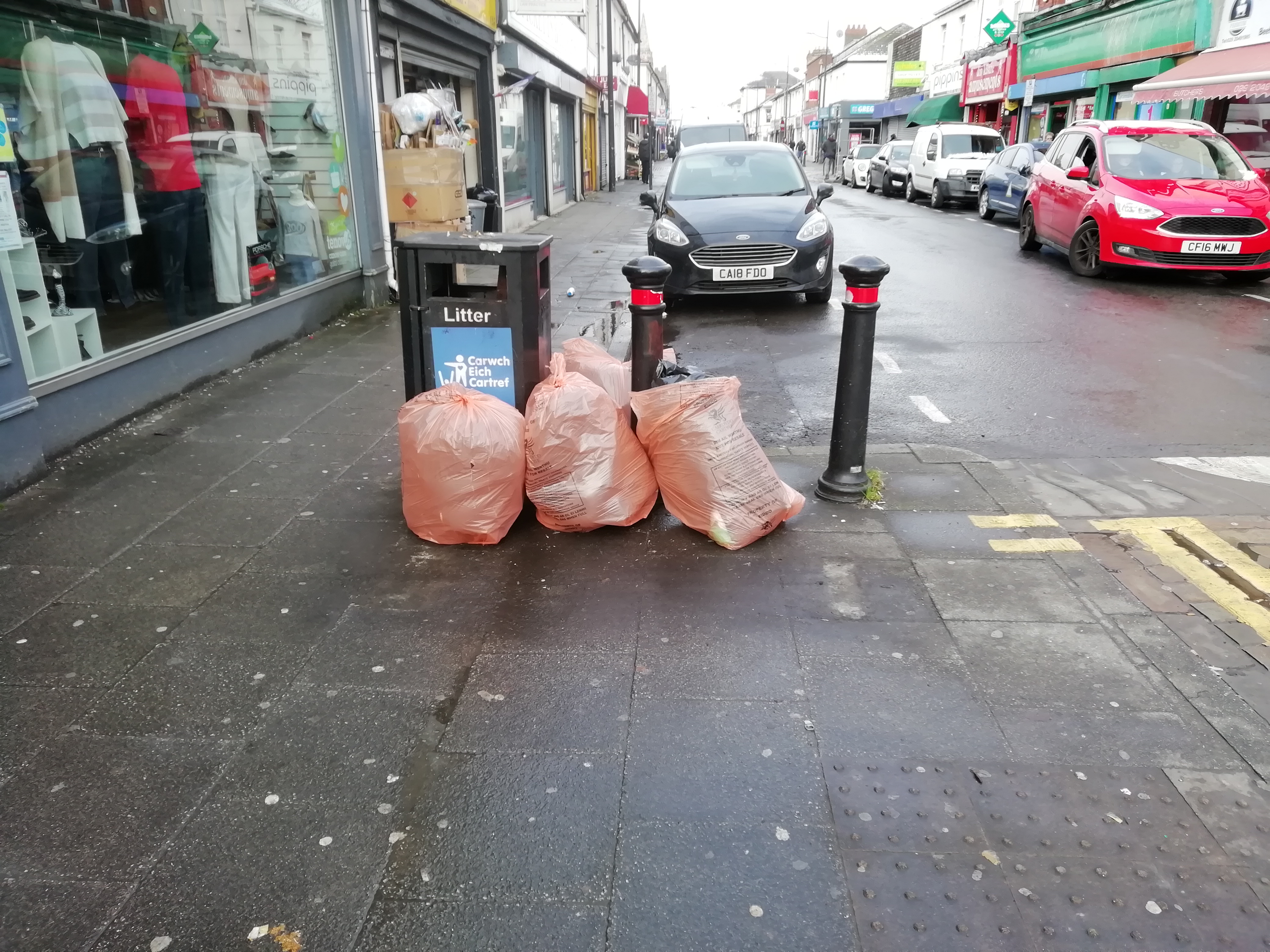 A BENCH which angered some of Clifton Street's traders has been removed after several  complaints.
Located outside the Tenovus charity shop, the bench was subject to much controversy among Adamsdown residents who claimed it encouraged anti-social behaviour.
One Clifton Street trader said a petition had been launched and that the bench had been removed in the past for a similar reason before it was reinstated.
The trader, who wished to remain anonymous, said: "It was trouble and some of the people who would sit there were intimidating. People are already starting to come in here to sit down."
It had been evident for a while that it was a catalyst for anti-social behaviour and was the subject of the latest PACT (Police and Communities Together) meeting where one angry resident said: "We want the bench removed. It is stopping people coming into our shop.
Who would put a bench right next to a bin when there is litter all over?"
At the meeting PC Stuart Styles said: "Nigel, me and Owen have put in a request for removal."
The bench had repeatedly been linked to anti-social behaviour. However latest figures released by South Wales Police, for December, highlight that of the 28 reported cases in the Adamsdown ward, only two were on Clifton Street.
According to data on police.uk, there were 406 cases of reported anti-social behaviour in 2018 in the Adamsdown ward and only 16 were located on Clifton Street.
Nigel Howells, Liberal Democrat councillor for Adamsdown said: "I welcome the removal of this bench. For too long it has been the focus of anti-social behaviour on Clifton Street. Many residents, and businesses on the street, had called for its removal.
"Hopefully, now that it has been removed the level of bad behaviour at this location will become a thing of the past."
However, not everyone is happy to see the bench is gone as Clifton Street now has nowhere outside for shoppers to sit.
One Twitter user, who goes by the name Splott'wood said: "[It is] another loss of independence for people who need to take a break while shopping locally. Communities need places that shoppers can take a seat."