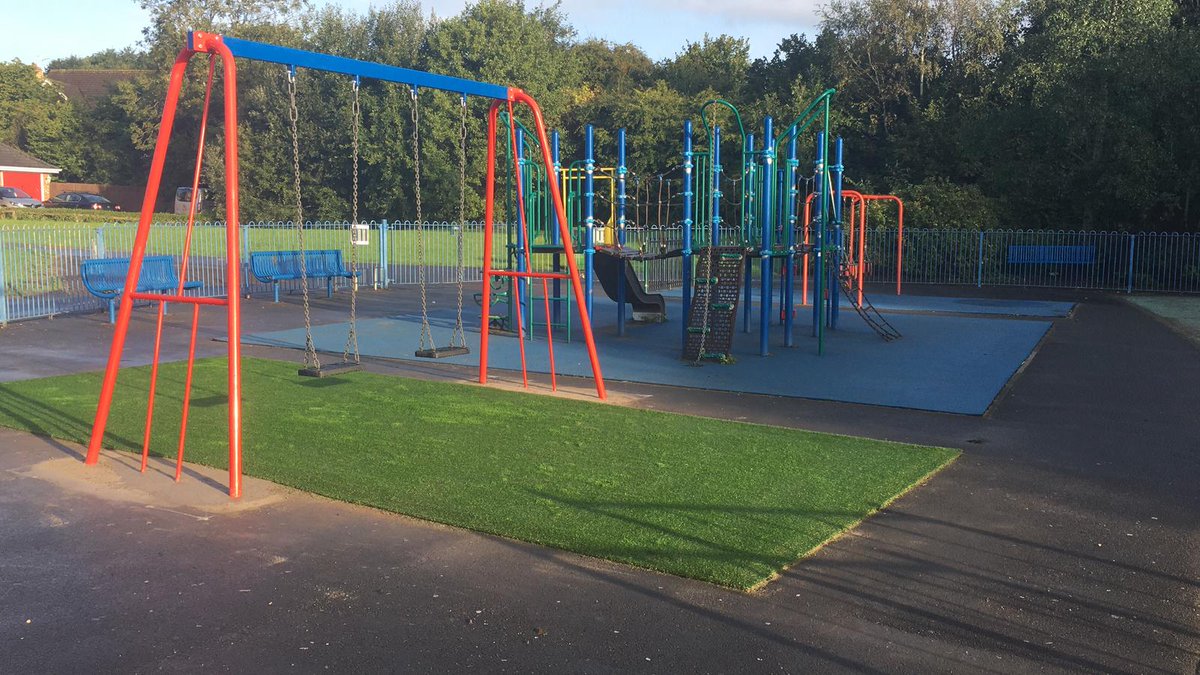 A RADYR resident has started a social media campaign to subsidise the refurbishment of a village park.
Cardiff Council have collaborated with Radyr Community Council and Clos Parc Radyr Management Committee to set aside £25,000 for the revamp.
While this will be used to fund the majority of the new park equipment, local Resident Jamie Grundy hopes the social media campaign will help to provide extra items for the park.
Jamie, who works in criminal justice and is a father to a 5-year-old, has set up a Twitter page to gather support and gauge what residents want from the park.
"Social media is a really useful tool, we've used it as a form of consultation for the redevelopment. I set up the Twitter a while ago but we are looking to start a crowdfunding page soon," he said.
"The page will cover the balance of what is left but this needs to be reflective of what people want.
"We want residents to be as involved as possible, to say what they would like to see from the park. At the end of the day, the crowdfunding only works if what we propose serves the residents."
While no official target has been set for the page yet, Jamie says that it will likely be around £5,000.
Despite there being considerable funding available, Councillor Roderick McKerlich says: "The redevelopment of the park is compounded by the fact that the site has drainage issues."
Due to the park being on a hill, it has been plagued by flooding and drainage problems in previous years.
While 'Redrow Homes' who have built a number of houses in the area have committed to finding and solving these issues, work will not begin on the redevelopment until these have been carried out.
Speaking of funding for the park, Coun McKerlich continued: "The capital cost of putting these parks in is done by the council but when these need adequate refurbishment they simply cannot keep up.
"It's great that a member of the community has started a crowdfunded campaign to supplement the £25,000 that has already been set aside, it's bringing everyone together.
"The fact of the matter is, as Cardiff Council are under pressure, it is becoming increasingly necessary for communities to do campaigns like this."
Nevertheless, some residents have raised concerns about the accessibility of the plans put forward for redevelopment.
Radha Nair-Roberts, a 42 year-old mother of two who has MS thinks more can be done to make the park more accessible.
"Children should all have access to exercise – this is universal, whether there are able or disabled," she said.
Radha, who uses a wheelchair, believes that more inclusive equipment could have been chosen.
"The council have included one piece of equipment which they deem to be inclusive but I really don't think it is. From doing research I think there's much better facilities available.
"The developers are more concerned about building houses not communities. By speaking up we have finally got them to do something about the park but now we need to make sure they do the right thing in terms of accessibility."