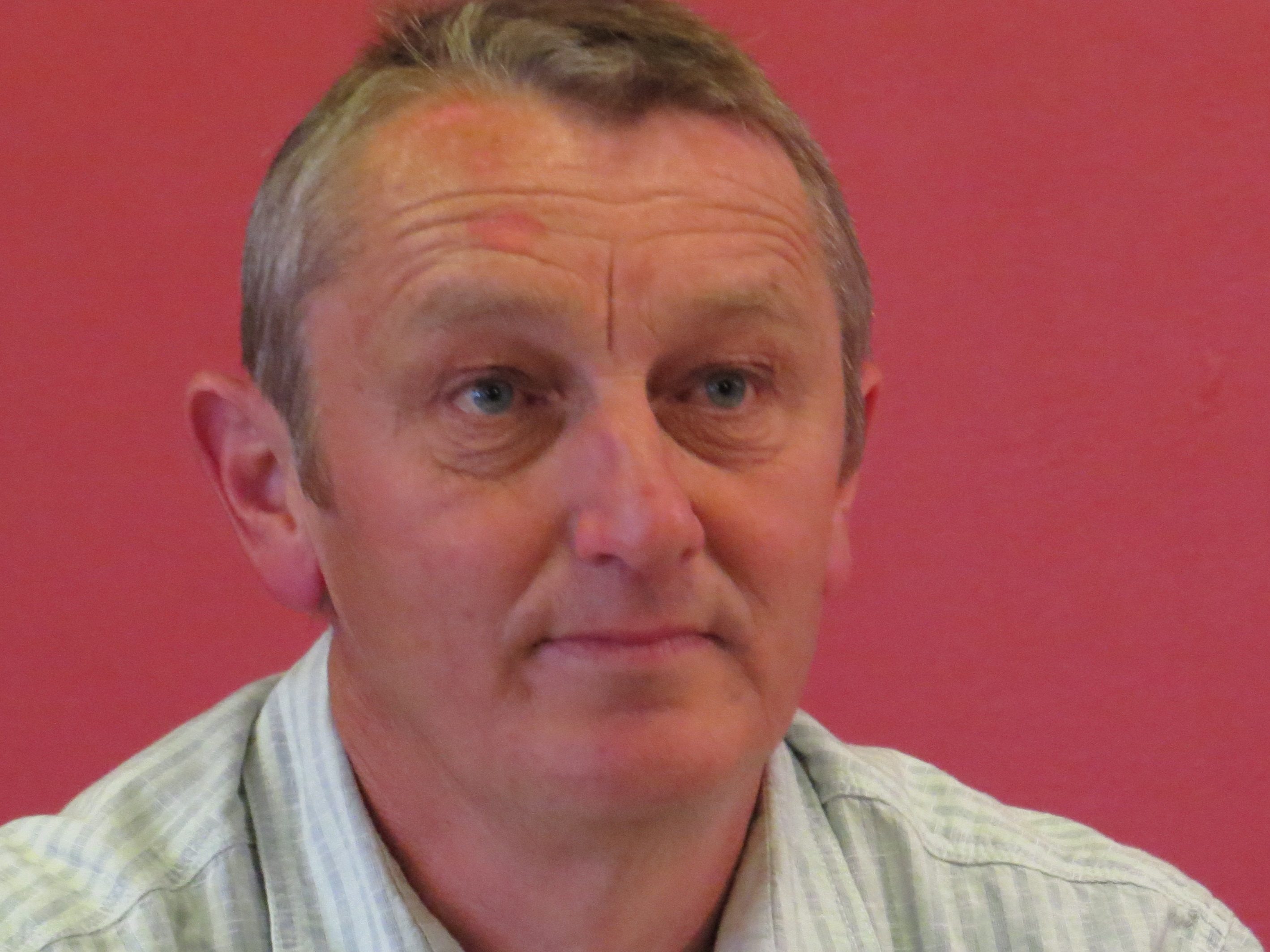 RECENTLY elected leader of Wales Green Party, Anthony Slaughter, is campaigning for councils to declare a state of climate emergency.
Since his election last month, Mr Slaughter, from Penarth, has been busy trying to convince Cardiff, Vale of Glamorgan and RCT councils to declare a state of climate emergency.
When asked what it was like to be the new leader, Mr Slaughter jokingly remarked, "Oh the giddy heights of power" before saying, "it's challenging but exciting because there is so much potential in Wales, there is a lot of agreement with us."
The party is drafting a motion asking councils to factor in the state of the climate into their decision-making and follow in the footsteps Machynlleth and Powys councils in declaring a state of climate emergency.
Mr Slaughter said the time is right to put the pressure on councillors and the Assembly to declare a state of climate emergency because there is a growing appetite in Wales for stronger environmental policies.
Campaigners in London have taken part in events like Extinction Rebellion, in which five major bridges over the Thames were blocked off last November and several people were arrested.
Mr Slaughter said such acts of civil disobedience had sound logic because the situation is critical but doing such acts in Cardiff was tricky because if you were to simply stop traffic you would only disillusion people.
Mr Slaughter said: "The Green Party's call for climate emergency goes further than Extinction Rebellion, as calling for climate emergency and calling for something to be done is good but it's actually giving the council things they can do."
Wales has already led the way with their green initiatives being the first country in the UK to have a 5p charge for plastic bags since 2011 resulting in a 71% reduction of bags being bought.
Something that Mr Slaughter wants the council to do is improve public transport and the Green Party has written a motion on how it can be improved – he hopes to see electric buses become the norm and electric taxes finance a better service but most importantly he said all public transport should be free.
The Green Party has released a paper recommending electric options for transport in the effort to reduce air pollution and the carbon footprint of transport.
UK Health Alliance on Climate Change estimates there are 40,000 deaths caused by air pollution each year in the UK and costs the economy an estimated £22 billion annually.
The Welsh Greens have made several recommendations including electric buses, taxis and water taxis and that all car parks should have electric charging points.
Cardiff is getting 36 electric buses to help improve air quality in the city over the next two years, Mr Slaughter said it's a good initiative but the scale needs to be upped to see a real difference.
When asked how likely it would be for the council to declare the climate emergency he said: "I think they will, I think almost every council in the next year will.
"Climate emergency and Extinction Rebellion is good because it gives the elected politicians that little bit more backbone as they know people care about it more".
"There are some really good councillors who have got the right idea about things but there is an institutional block in their mindset and it's the same in the Assembly."
Yet Mr Slaughter did acknowledge that with the growing appetite for civil disobedience in Wales he wouldn't be too surprised if the contentious M4 relief project found trouble with going ahead.
He said the contentious issue points to the bigger picture in Wales as there is a disparity between what the government says and actually does.
The government has the Well Being of Future Generations Act which came into force in April 2016, which is meant to draw public bodies together to improve the long-term living standards of people living in Wales and provide long term solutions to issues affecting communities, health, transport and the environment yet the relief road is a direct contradiction to that act and if they do it they "may as well tear up that act".
"It's a real test of whether we are going to build Wales for the future, we can't keep doing these patching up ideas."
"The reality is and this is what having a climate emergency highlights is – we have to change the way we do things now."
He explained that we have to start measuring success differently and not focusing it on purely economic parameters but on environmental impact.
Our conversation turned to the issue facing the Green Party, primarily low member numbers which are currently sitting around the 1,500 number in Wales but has been up to 3,000 at its peak.
Yet the issue is while many agree with Green policies they are worried that they won't win an election.
Mr Slaughter said the problem is that whilst we are seeing more cases of extreme weather happening all over the world, they aren't happening here, they are happening on the other side of the world which makes it hard for people to connect with.
He pointed out 'the biggest injustice of all' is that the people who are being affected by extreme weather aren't those responsible for it and that when food becomes disrupted people will start to care more.
Mr Slaughter thinks Brexit would have a disastrous effect on the Welsh environment and wished it could be stopped. Under the EU, Welsh beaches are cleaner and we can challenge councils over air quality, he said,
The next public action by the Welsh Green Party is on Friday, February 22, from 8.30am to 9.30am at the junction of City Road, Albany Road, Crwys Road and Richmond Road.