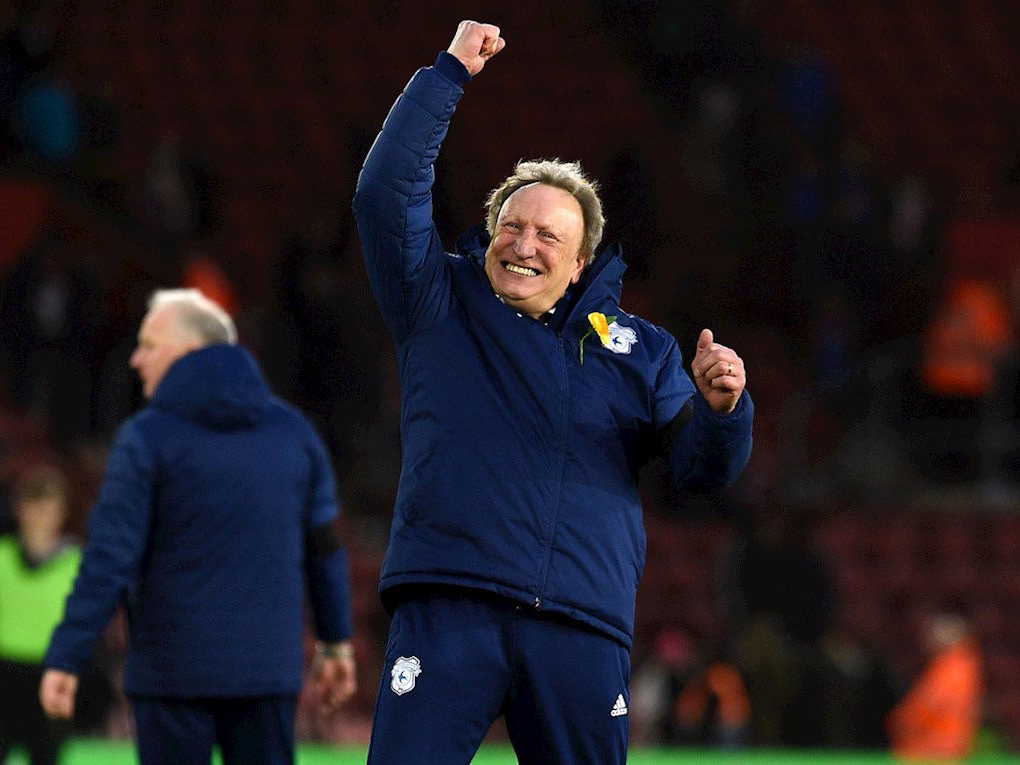 NOT in action during next weekend's FA Cup fifth-round programme, Cardiff City manager Neil Warnock has said "I will sleep as well as I have in a long while".
Rightly so, after navigating one of the most tragic periods in the clubs' history with aplomb.
It will give his side a chance to rest and reflect after star-signing Emiliano Sala, whose body was recovered for repatriation to Argentina, went missing on a flight from Nantes to Cardiff last month.
The Bluebirds would have been forgiven for falling short of previous standards, but Warnock has shown all his nous, and his team the "bags of character and heart" that he spoke of again after another unlikely triumph on Saturday.
"We've been superb since the tragedy," he said.
That two weeks has seen them collect six points from nine, clawing their way up the Premier League table and out of the bottom three.
Warnock has cancelled plans for a mid-season break to Tenerife, and will instead give his players "some much needed family time".
"After what's happened over the past two weeks, I'd rather cuddle my kids and see my missus because it's been a long fortnight."
It is a sensitivity that is seldom seen in a man who has forged all of his eight promotions by playing to his bullish Yorkshireman stereotype.
But the emotion coursing through him and his team helped drag Cardiff through a game that, at times, threatened to get away from them on Saturday afternoon.
The clash at Southampton began with an impeccably observed minute's silence for Sala, and fittingly ended with a determined, scrappy goal – the type Sala based his career on – to send the away fans into delirium.
Harry Arter's shot failed to find its way through a host of bodies. But the ball fell kindly to Kenneth Zohore – without a goal in the Premier League – who flung a weary boot, and sent the ball trickling over the line.
The whistle sounded to cheers of jubilation in the far corner of St Mary's, as Cardiff put back-to-back Premier League wins together for the first time in 57 years.
On Warnock's 100th match as a top-flight manager, he hailed his players' fighting spirit.
"Whilst we're limited, you can't question the character and what they've got under their shirts because we have bags of heart."
It is those attributes that have turned the Cardiff faithful's dream of Premier League safety into a genuine possibility.
They now find themselves on the right side of the dotted line with, according to the boss, "a host of winnable games to come".
Watford, Everton, Wolves, West Ham and Brighton pose a difficult but not impossible task, and Warnock will need all the rest he can muster if he is to continue pulling proverbial rabbits out of hats.
He knows one thing is for sure. "Whatever happens we'll be cheered off at the end of the season, because our fans are the best in the Premier League.
"You never know what's around the corner, especially what's happened around here the last two weeks. I'm just going to enjoy it while it lasts because I've never been as loved as I am here."