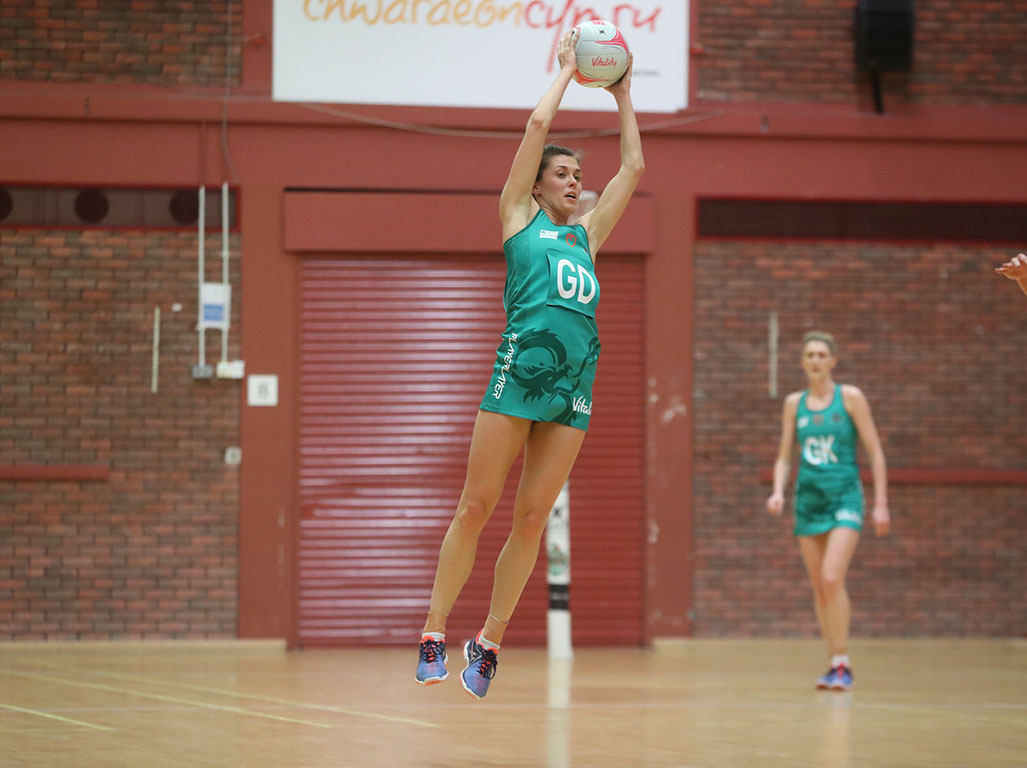 CELTIC Dragons take on Wasps Netball at Sport Centre Wales in what will be a tough game for the Dragons.  
Wasps sit top of the table and will want to continue their winning ways after beating the Saracens Mavericks last week 54-50.  
Last season's champions are currently unbeaten however, Wasps will be facing a buoyant Cardiff side, after winning a knife edge encounter with the Strathclyde Sirens.  
Both teams looked to score during the game in Glasgow, in what was described as a breathless display with the first half going to the Sirens and only late in the third quarter did the tie swing to the Dragons.   
The Dragons have already matched last season's points total, and currently sit mid-table hoping to better their 10th-place finish in 2018.  
Dragons head coach, Tania Hoffman said: "It was a torrid match and could have gone either way. But I'm very pleased that the girls hung on in there and got intercepts when we really needed them." 
Looking ahead to Mondays clash Ms Hoffman added: "We've got a few training sessions this week and it's really about looking at what Wasps bring to the table and how we can counter that, but also working on the things we need to fix." 
Wasps centre, Amy Flanagan told The Cardiffian: We always know that playing Dragons in Cardiff is a tough test, and they have had some excellent results over the past few weeks. This season has been unpredictable so far and Dragons have been playing with confidence. 
"They have edged some close wins and will be looking to build on these. Our last match against Mavericks highlighted some areas to fix up, and we will be hoping to put this into practice on Monday night. 
"Dragons are strong, fit and structured so I am expecting an exciting game!"