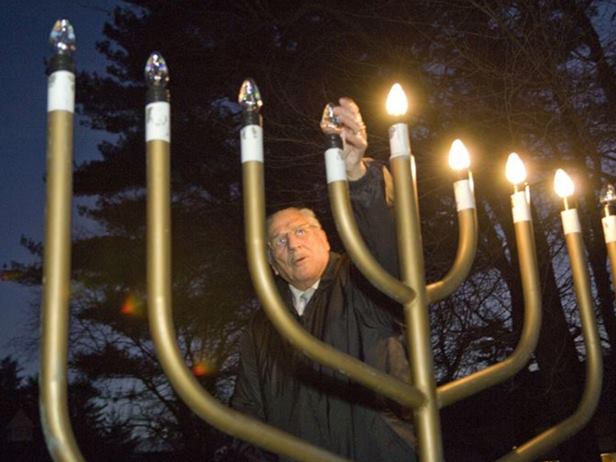 WALES has the highest rate of anti-Semitic online activity in the UK, according to a charity that tracks such behaviour.
In 2018, more people googled the phrase "kill Jews" in Wales than anywhere else in the UK.
According to the Community Security Trust, Wales's rate of online anti-Semitic activity is 7.2 per cent higher than the national average.
The CST also reported a 16 per cent increase in offline anti-Semitic incidents across the UK between 2017 and 2018.
"In Wales itself, I think that the number of incidents reported to the CST might be the tip of the iceberg," Stanley Soffa, the Deputy for Cardiff Reform Synagogue, told The Cardiffian.
The rate of offline incidents in Wales is similar to the rate in London.
While there were just 10 incidents of anti-Semitism in Wales in 2018, there are only 2,064 Jewish people living in the country.
This makes the rate of anti-Semitic incidents in Wales one for every 200 people.
By comparison, 950 incidents were reported in London in the same period, among 148,602 Jewish people, making the rate 1.3 incidents for every 200 people.
According to a survey conducted by the European Union Agency for Fundamental Rights in 2018, only 21 per cent of British Jews would feel comfortable reporting an anti-Semitic incident to the police or a charity.
This makes it possible that the number of incidents in the UK and Wales is higher than reported.
Mr Soffa added: "There is this attitude in both the Jewish and the Muslim community that the police don't pay attention to these things. Whether that is right or not is for others to judge.
"A lot of things that people say, I think they say out of ignorance.
"In Wales, that partially might be due to the fact that there aren't a lot of Jewish people in Wales so you can live in towns and villages in Wales and never meet a Jewish person,"
South Wales has the lowest rate of anti-Semitic incidents in Wales, with 0.6 out of every 200 Jewish people reporting an incident.
By comparison, the area covered by Dyfed-Powys police had a rate of 2 out of every 200.
Gwent had a rate of 2.3 incidents for every 200 Jewish people
Omri Hochfield, 17, a Israeli student studying at UWC Atlantic College in Llantwit, spoke to The Cardiffian about his experience being Jewish in Wales.
"I was never personally attacked or experienced direct anti-semitism against me in Wales. However, the fear is always there.
"After a prayer on Yom Kippur eve, the holiest day in Judaism, one of the community elders went up to the stage of our synagogue and reminded everyone to take off their Jewish symbols before leaving to hide their prayer box and to not crowd and talk in front of the Synagogue's doors.
"Maybe it's the small number of Jews in Wales, which makes people turn to anti-Semitism. Maybe it never disappeared. But the fact is that Jewish life in Wales today is 100 per cent private.
"People just can't come out and celebrate their Judaism without fear."