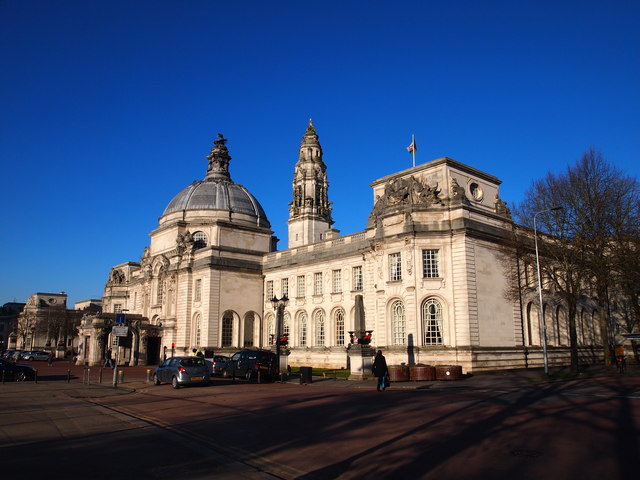 COUNCIL Tax will rise by 4.9% following a vote in last night's full council meeting.
The Council Tax increase is one of the ways the Council proposed to generate the revenue needed to meet its £32.4 million funding gap.
The rise is expected to generate an extra £6.7 million towards bridging that gap.
The Council says the tax rise means Band D property owners will have to pay an extra £1.09 a week – £56 per year.
Labour's Budget was passed with 39 votes for and 31 against.
Chris Weaver, Labour cabinet member for Finance, Modernisation and Performance, said most of the budget gap is met through savings.
"The 4.9% council tax rise is not an easy decision to make, but in order to protect services we must strike the right balance," he said.
"This will be one of the lowest Council Tax rises in Wales. They are tough but it allows us to build and reinvest."
The changes will come into place on April 1, 2019.
Mr Weaver said the Council will face a further £105 million budget gap over the next five years.
Alternative Council Tax solutions offered
Three amendments to the budget were proposed without success.
The Conservative amendment proposed a 1.9% Council Tax increase – which would have been funded by taking plundering cash reserves.
Gavin Hill-John, the Conservative councillor who drew up the amendment, said: "It's not going to be easy – the Council Tax has risen every year.
"We have to be more efficient, we have to focus on our clients, the tax-payer."
Adrian Robson, leader of the Conservative Group, questioned why Labour proposed to hike Council Tax when Cardiff's grants from the government were increasing.
He said: "Cardiff Council's Labour group go for yet another inflation-busting Council Tax rise when they actually have no interest in looking after the tax-payer.
"A 5% rise is simply too high."
"The alternative budgets were a monumental waste of time"
The failed Conservative amendment was voted down 18-50.
The Liberal Democrat amendment, drawn up by Councillor Rodney Berman, proposed a marginally lower council tax rise of 4%.
Mr Berman said: "They are assuming right from the start that the council tax will reach that high level in the coming years."
He said the budget's balance "wasn't quite right" and that this amendment would lower the Council Tax whilst protecting "vital services".
Joe Boyle, leader of the Liberal Democrat group, said the other alternative budgets were a "monumental waste of time."
The Liberal Democrat amendment was voted down with just nine votes for and 61 against.
A third amendment was proposed by independent councillor Neil McEvoy and backed by Plaid Cymru.
The independent amendment kept the 4.9% Council Tax rise but introduced a fund to support those affected by "bedroom tax".
Mr McEvoy said: "Bedroom tax is a horrible tax and it punishes the most vulnerable in our community.
"Every single councillor here has the opportunity to virtually abolish it."
The independent amendment was voted down with just four votes for and 66 against.
Mr Robson questioned why Council Tax proposals are not put in the Corporate Plan – the Council's long-term strategy document.
He said: "Council Tax is the one thing that effects the people of this city, but it's never in the Corporate Plan and people have to wait until February each year to find out how much extra they have to pay."
Landlords of empty properties will pay even more
The Council also agreed to put a 50% Council Tax premium on long-term empty dwellings.
That means that from April 1 properties that are unoccupied or "substantially unfurnished" for 12 months or more will pay extra Council Tax.
Mr Weaver said the results of the council's budget consultation showed that the public supported the increase.
He said: "Long-term empty properties are a blight in our city. They can attract anti-social behaviour and fly-tipping.
However, Neil McEvoy, contested the premium: "Cardiff has the worst record in Wales of bringing properties back into use.
"Landlords say support from council is non-existent."
The Council says there are currently 869 homes in Cardiff that the rise would apply to – with an estimated £300,000 being generated to help meet local housing needs.
The Council has the power to apply up 100% premiums on top of standard Council Tax to long-term empty dwellings under the Housing (Wales) Act 2014.