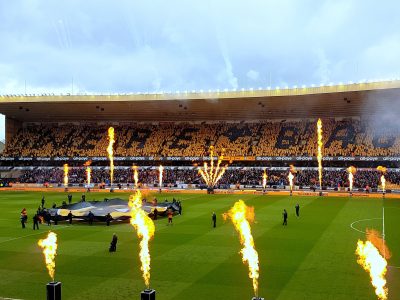 CARDIFF City's fight for Premier League survival is down to the final 10 games of the season.
Following the Emiliano Sala tragedy, two impressive wins over Bournemouth and Southampton looked to have propelled Warnock's men into safety. But a week ago, the tables turned.
Two demoralising home defeats to Watford and Everton followed with an aggregate score of 1-8 dropping the Bluebirds back into the relegation zone.
While defensive frailties have been evident in recent weeks, at the other end, City have struggled and scored the second lowest amount of goals in the league.
Huddersfield sit at the foot of the table 13 points from safety and have already been written off by many while Fulham are second bottom with 17 points from 28 games.
The Bluebirds have 25 points and are looking to catch Southampton and Brighton who are two points above them, although Brighton have a game in hand.
The Cardiffian spoke to three Cardiff City fans on how they think their team will fare in the run up to the season's end on May 12.
Lifelong Bluebirds fan Neil McEvoy AM thinks the winnable games are starting to run out but still believes in the manager.
He said: "The Watford and Everton games were dire. I think Neil Warnock has a big call to make in the centre of defence.
"I wouldn't underestimate the emotional hangover of the dreadful Emiliano Sala & David Ibbotson tragedy. Let's put the last two games down to experience and support the players. Everyone should keep the faith, because the adopted Welsh Wizard Warnock will work a few more miracles to keep us up."
Bethan Phillips, 24, believes that Southampton will be joining Huddersfield and Fulham in the Championship next season.
Before heading to Molineux for tomorrow's clash with Wolves she told The Cardiffian: "I've always thought Cardiff would be in the mix of teams around the drop zone. I still stick by my 17th place prediction – even though it's going to be a battle.
"I fear other teams around us who've had more experience in relegation scraps might just [do] it. However, the way he's rallied the team and fans so far this season has been incredible."
Another Bluebird fan heading to Molineux tomorrow is 23-year-old Dan Jardine.
Mr Jardine believes it could be Brighton who end up heading back down to the Championship after two seasons in the Premier League.
He said: "I genuinely think we have the character to stay up and Warnock is the right man to pull it all off. I think Fulham and Huddersfield are definitely down.
"Southampton have a great manager however he seems to be cracking under pressure – we saw that in our away win against them. Brighton have an easier run in, but they've not impressed me at all with their signings or their results.
"I think they'll be the one to make up the final three and our fixture against them away will be the decider."