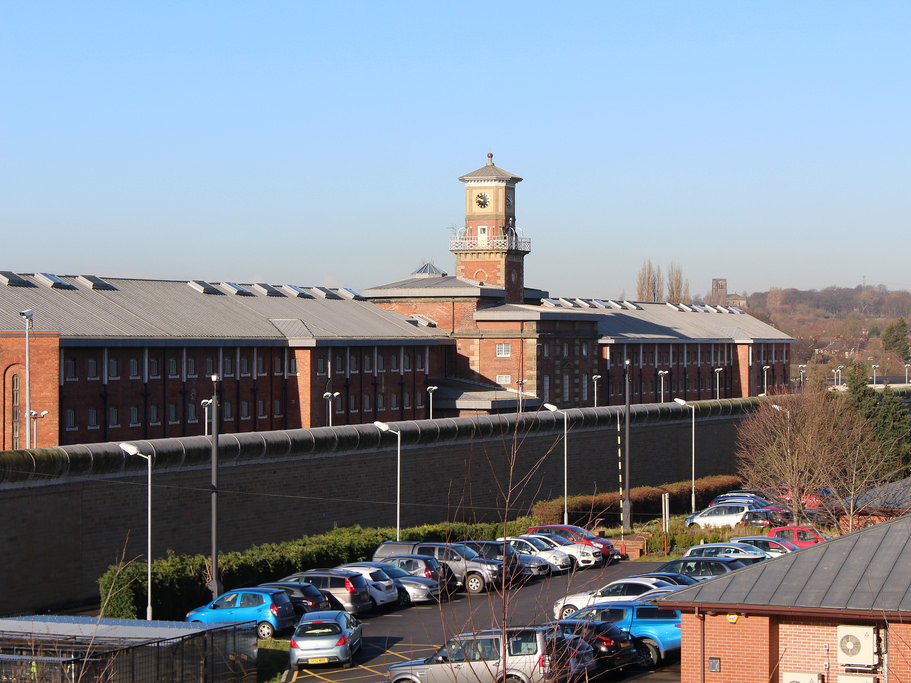 "I HAVE always been fascinated by prisons and institutions," says Claire Melville, a full-time mother of two who corresponded for eight years with a convict and now campaigns for prison reform. 
"About 20 years ago now, I received a letter from an inmate at HMP Wakefield looking for a penpal. 
"I was a student at Cardiff University at the time. What an insight it gave me into high security prisons, lifers and families of lifers," Claire said on February 24, marking the two decades since she began her correspondence with a prisoner. 
At one point during her teenage years, Claire, who now lives in Llanelli, had more than 50 pen friends.
"I used to place adverts in weekly magazines such as Smash Hits, back in late 80s and early 90s, that's how you'd advertise for penpals." 
"Penpals would pass your details onto their penpals which would help you gain more.  
"Somehow this chain passed on so that eventually prisoners wrote to me." 
Claire had started a sociology degree at Cardiff University in 1996, inspired by her interest in prisons, and it was while she was studying that Claire first heard from the man who was to become her long-term penpal. 
"In late February 1999, a letter arrived from HMP Wakefield from an inmate looking for a pen friend." 
HMP Wakefield is a category A men's prison in Wakefield, Yorkshire. The largest high-security prison in western Europe, it has held a number of high-profile murderers. 
Claire said she would not disclose details about her pen friend for the sake of his privacy and that of his victim's family. 
The first letter was a short introduction "explaining he had a long sentence and had seen my details in a magazine, so he had decided to write. 
"I wrote back and at first it was approximately once a week we'd write," Claire explained. 
"We got along well and shared similar interests, especially in 80s music. 
"We talked about normal, everyday things like politics, what was on the TV last night, what was in the news, what we'd had to eat.  
Exactly same as if you were chatting to your friend in a coffee shop, or on WhatsApp these days." 
Despite their regular correspondence, Claire said: "I never asked him about his crime. Obviously I did wonder, but I let him tell me in his own time. He was a human being first and a prisoner second.".  
As time went on, Claire described how they began to send each other audio tapes with their favourite music included and then they began to talk over the phone around once a week. 
"The day arrived when he told me on audio tape about his offence. 
"It made for a difficult listen, but I was determined to be non-judgmental," said Claire, displaying her enormous capacity for acceptance. 
Claire's pen friend told her that he had committed murder and serving a minimum of 14 years, of which he had already served four. 
After five months of regular correspondence, Claire travelled from Cardiff to visit her pen friend in HMP Wakefield. 
"It was a daunting experience, especially as it was a category A maximum security prison. 
"I didn't know what to expect but I met some really lovely people while in the queue to get into the vistors' centre.  
"These were families of prisoners, some of whom I still keep in touch with now. We became good friends and I realised they went through the sentence along with their loved ones. 
"They endure a lot with very little support." 
Claire visited her penpal several times between 1999 to 2007 in HMP Wakefield, HMP Albany and HMP Shepton Mallet, category B and category C prisons, respectively, although HMP Shepton Mallet since closed in 2013. 
In 1992, Claire said she joked with a boyfriend that her fascination with prisons meant that "one day I'll get to see some of the most notorious serial killers in the country".
On her visits to her pen friend, Claire said: "I saw many notorious serial killers, I sat drinking tea and chatting in the same room as them, just as I had joked about in 1992."  
When Claire started her family, she lost touch with her prisoner penpal. 
Then, in 2010, Claire heard from him again. "He got in touch to say he was out on life licence." 
Life licence is a form of parole granted to a prisoner who is released after serving the minimum term of a life sentence, meaning they will remain on parole for the rest of their life. 
"We kept in touch less frequently after that, but enough to know that he got married, passed his driving test, got a steady job and then bought his own house." 
Claire thinks their correspondence helped her penpal. 
"I do believe that through our friendship and my support and being non-judgmental, that it got him through most of his sentence more positively." 
Claire believes that supporting prisoners is important and said: "Most inmates will become our neighbours and members of our communities when they get released.  
"Very few will remain in prison for the rest of their lives." 
Following her friendship with her penpal, Claire joined The Howard League three years ago, a UK penal reform charity formed in 1886. 
The Howard League's website says they work for less crime, safer communities and fewer people in prison. 
In August 2017, Claire helped to organise and deliver a conference to Welsh Assembly Members and MPs against a proposed super prison on Baglan Moor, near Port Talbot. 
The prison plans have since been scrapped. 
Claire said: "I can assure you prisons are not like holiday camps as some people perceive. They are places of misery, despair, death and violence.  
"Prisoners are human beings who have made mistakes, loss of freedom is the punishment. The time they spend there should be for rehabilitation, education and preparing themselves for re-entry into society."