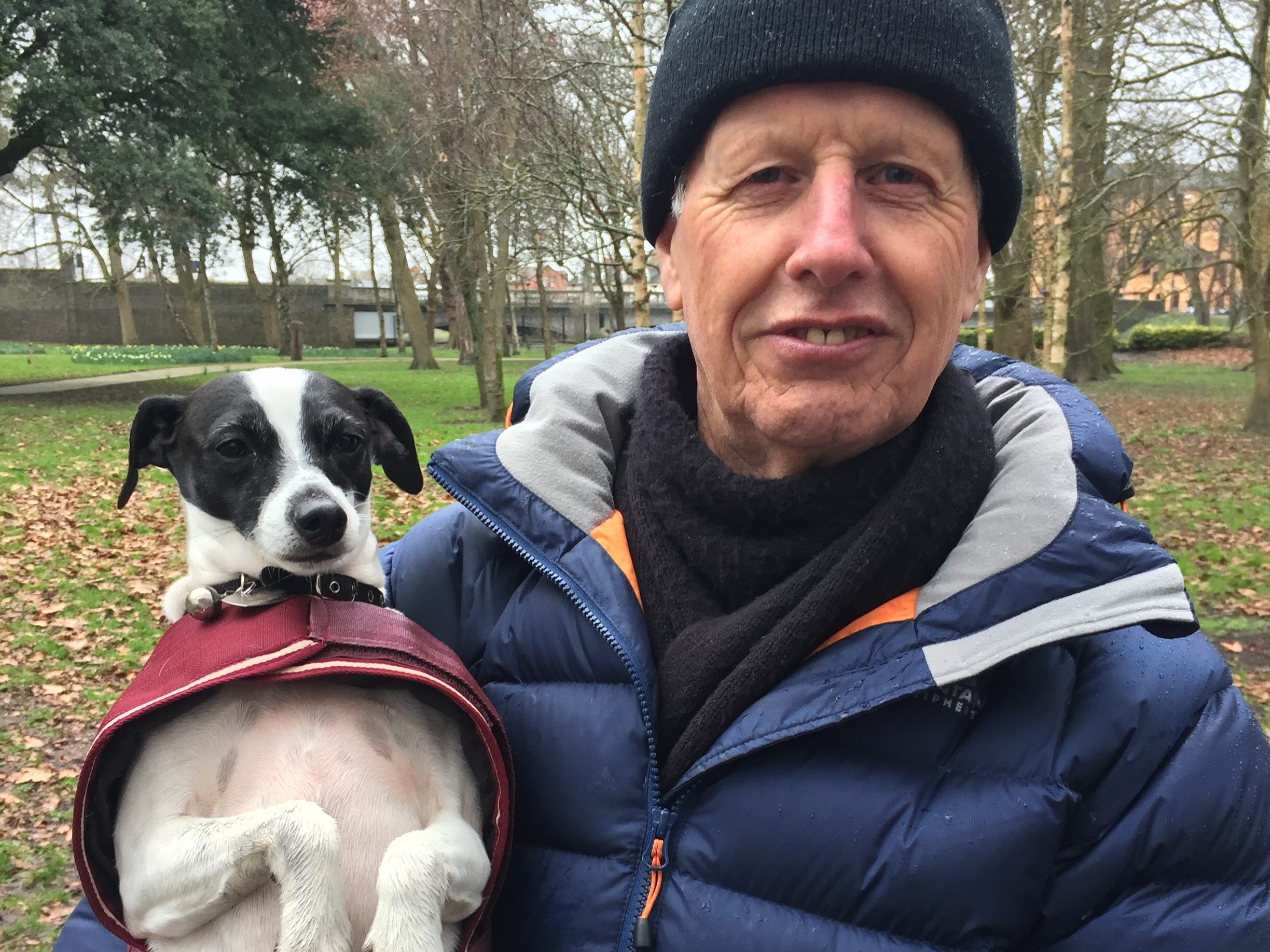 ATTACKS on delivery workers, mess in parks and irresponsible owners were all discussed at Cardiff's first conference on dog ownership this week.
The event called Caring4k9s, heard that the rise in online shopping is partly to blame for the rise of dog attacks on delivery staff and how providing free poo bags in parks could encourage more people to clean up after their pets.
Politicians, animal experts and dog owners were at the City Hall event to hear evidence and suggestions geared towards making owners more responsible.
Dave Joyce, National Health and Safety Officer for the Communications Workers Union (CWU) spoke on the danger of dogs to postal workers – particularly over Xmas and the school holidays – and the urgent need to toughen up dog control in Wales.
"One in seven of Wales, 4,730 postal workers have been bitten and injured," he said.
"Some of the postal workers never fully recover physically and mentally from dog attack trauma and are not able to continue working due to their disabilities and disfigurement."
The 200,000 strong CWU has launched its Bite-Back Campaign calling on the Welsh Assembly to:
Re-introduce Dog Licensing
Introduce Dog Control Notices (DCN's)
Introduce on the spot Fixed Penalty Notices to deal with minor offences and breaches
Enforce the Dog Tag Law, 1992 which requires all dogs to wear a tag when in public with the owners details
Utilise Public Space Protection Orders to ban dogs from specific areas such as children's play parks and other public areas
Currently 77% of councils have never issued a Community Protection Notice (CPN) – which Mr Joyce called a 'disaster'.
Labour Councillor for Llandaff North Dilwar Ali organised the conference and will be writing a report for the council and the Welsh Government.
What does the Welsh Government say?
The meeting heard from Lesley Griffiths AM – Minister for Environment, Energy and Rural Affairs who said that she was aware of inconsistencies with enforcement and that there is a lot more they can do.
Speaking to The Cardiffian she said: "I am very pleased to support the Caring4K9s campaign – being a dog lover, promoting responsible dog ownership is a subject very close to my heart. Irresponsible dog ownership has a devastating impact not only on the dog but on individuals, their families and our communities."
What does the Council say?
 Coun Huw Thomas – Leader of Cardiff Council said: "I am a cat lover but we can all agree that there is no such thing as a bad dog only bad owners."
He re-affirmed Cardiff's commitment to responsible dog ownership and spoke about the great work by Cardiff Dog Home.
Penny Bowers who runs the Cardiff Dog Action Group spoke about tackling antisocial dog behaviour and proposed putting free poo bags and bins in parks to encourage owners to pick up.
"The council needs to have that top-down approach in dealing with this and we want Cardiff to be a dog friendly city."
The group is planning on meeting again soon to co-ordinate an approach to tackle these issues.
What do dog owners think?
Mr and Mrs Smith, 69 and 71 from Mountain Ash, RCT were walking their one-year-old rescued whippet terrier called Penny in Bute Park today.
"It is such a shame that people leave there dog poo around, there really is no excuse and I think people should be fined for it. We never leave without bags and its never many people that do it but it only takes one," said Mr Smith.
"Some people just leave the bags on trees which is astounding.
"Penny doesn't mind posties, she is quite relaxed with them and wouldn't bite. We even put a little bell on her collar to warn birds that she is coming because we don't want her to chase them."
Deborah Schwartz, 44, from Trowbridge was also out walking in Bute Park with her seven-year-old golden retriever service dog Elle.
"Its good to hear that they are talking about it. If I roll over some dog mess in my wheelchair its really hard to remove and gets everywhere. I always make sure I pick up Elle's mess and if I cant I ask someone else to for me which they do."
"She would never attack anybody and is very relaxed with the postman."
Lorrain Pearce, 59, and her husband Mike Pearce 58 had come from Barry with their five-year-old Cockapoo Bailey.
"The council needs to talk about it, fining isn't a bad idea but how would they enforce it? They would never get enough people out here.
"What about a gradual system of fines with repeat offenders getting more? There also needs to be more signs telling people not to dog foul and more bins.
"We were just saying how lovely this park is without the dog mess but it would be awful to walk in and especially for people in wheelchairs its got to be really hard to clean off."
Ben Lee,40,  from Cathays was out with Penny and Amy in Bute Park this morning.
Ben said: "I always go out with poo bags and even give them to other people when I see them ignoring their dog mess.
"Dog fouling is a big issue, there is a lot of responsible people but it doesn't take much before there is mess everywhere. I think their needs to be more bins around the place.  
"They shouldn't ban dogs from places just tell people to clean up after themselves and their dogs."