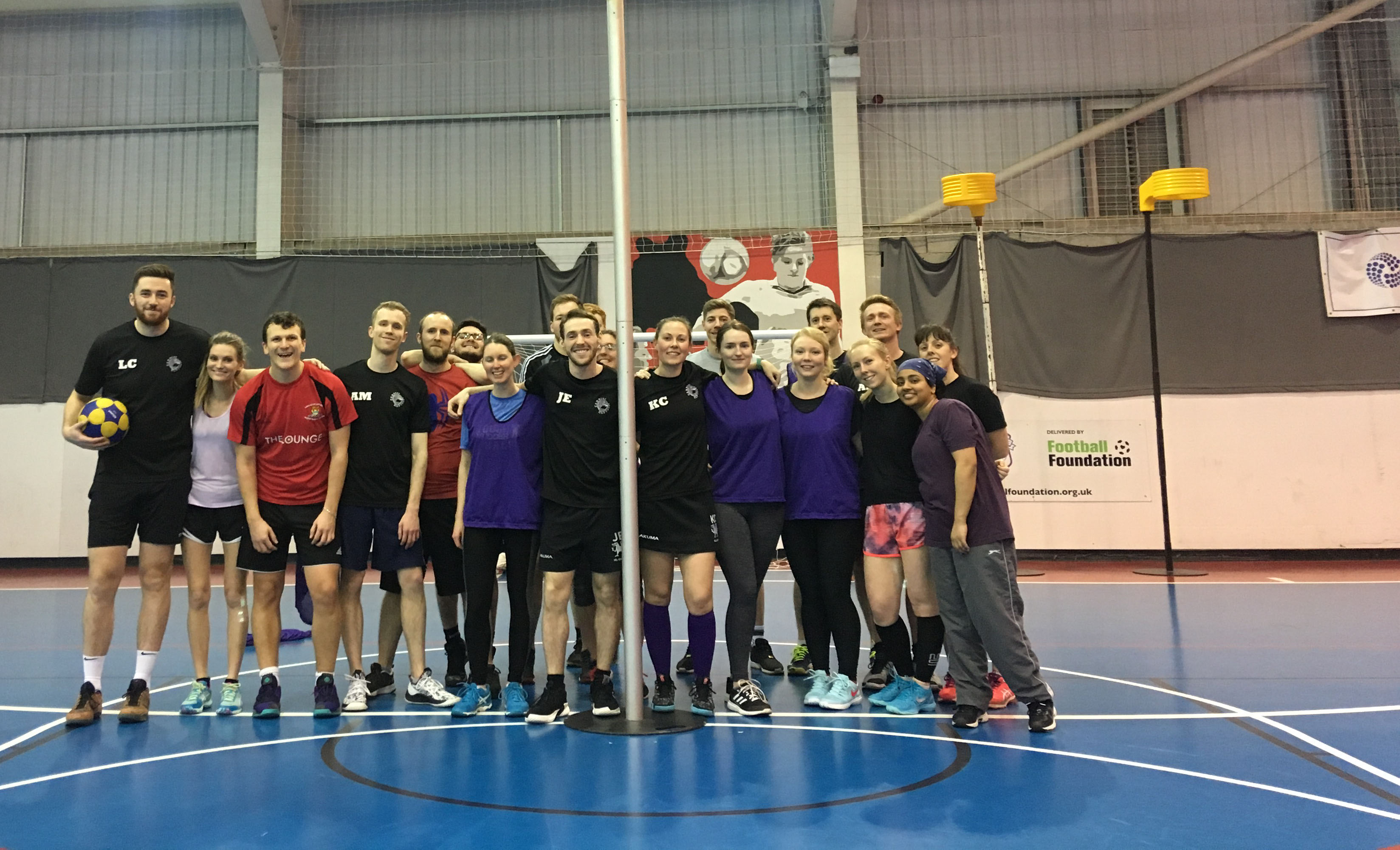 KORFBALL is a fast-paced, mixed gender sport, but it is struggling to boost participation.
Katie Crompton, 30, Chair of Cardiff Raptors, said: "We have about 35 members. At the moment, we have quite a high turnover because a lot of people join after university and then move on for jobs and start families.
"So we're always looking to recruit new people."
How does the game work?
The game is similar to basketball and netball, but has some important differences.
The aim of the game is to get the ball through a hollow basket, which is mounted on a three-and-a half-metre pole.
Teams consist of four men and four women and each player can only mark opponents of the same gender.
The culture of the sport
Tom Coleman, 26, from Cardiff, joined Cardiff Raptors this year. He said: "When I played at university, football socials went the way you would expect them to go, whereas Korfball is a bit more mature.
"We go to ice hockey and do pub quizzes, so you do have that nightlife aspect of it, but there's also the other side."
Ellen Thomas, 26, from Cardiff, also joined Cardiff Raptors this year. She said: "I think (Korfball) is really interesting being mixed gender, because the team has to work harder.
"You have to think about how fast you're going to pass someone the ball, (based on) how tall they are and how fast they can run, because there is a massive range of heights, speeds, everything within the team."
"It's a really sociable group. Quite often after matches, we'll go to the pub or go for dinner.
"Recently we've done things like mini-golf, games nights; all sorts of things to keep going as a club, not just on the pitch or at training, but also to have a social life outside of sport."
How big is Korfball in Wales?
There are six teams in Wales. Four are based in Cardiff; Cardiff Raptors, Cardiff City and Metropolitan, Cardiff University and Cardiff Metropolitan University.
There's also a team at Swansea University and one at Aberystwyth University.
On the international stage, Wales are improving but the national side narrowly missed out on qualification for the World Championships.
They face a battle to keep players in the national set-up, with England a lure for many, but Wales have risen from 25th to 18th in the world rankings over the last two and a half years.
How to get involved?
If you want to get involved in Korfball, visit the Raptors' Facebook page.
They train at the Cardiff House of Sport in Leckwith and players are entitled to three free taster sessions.