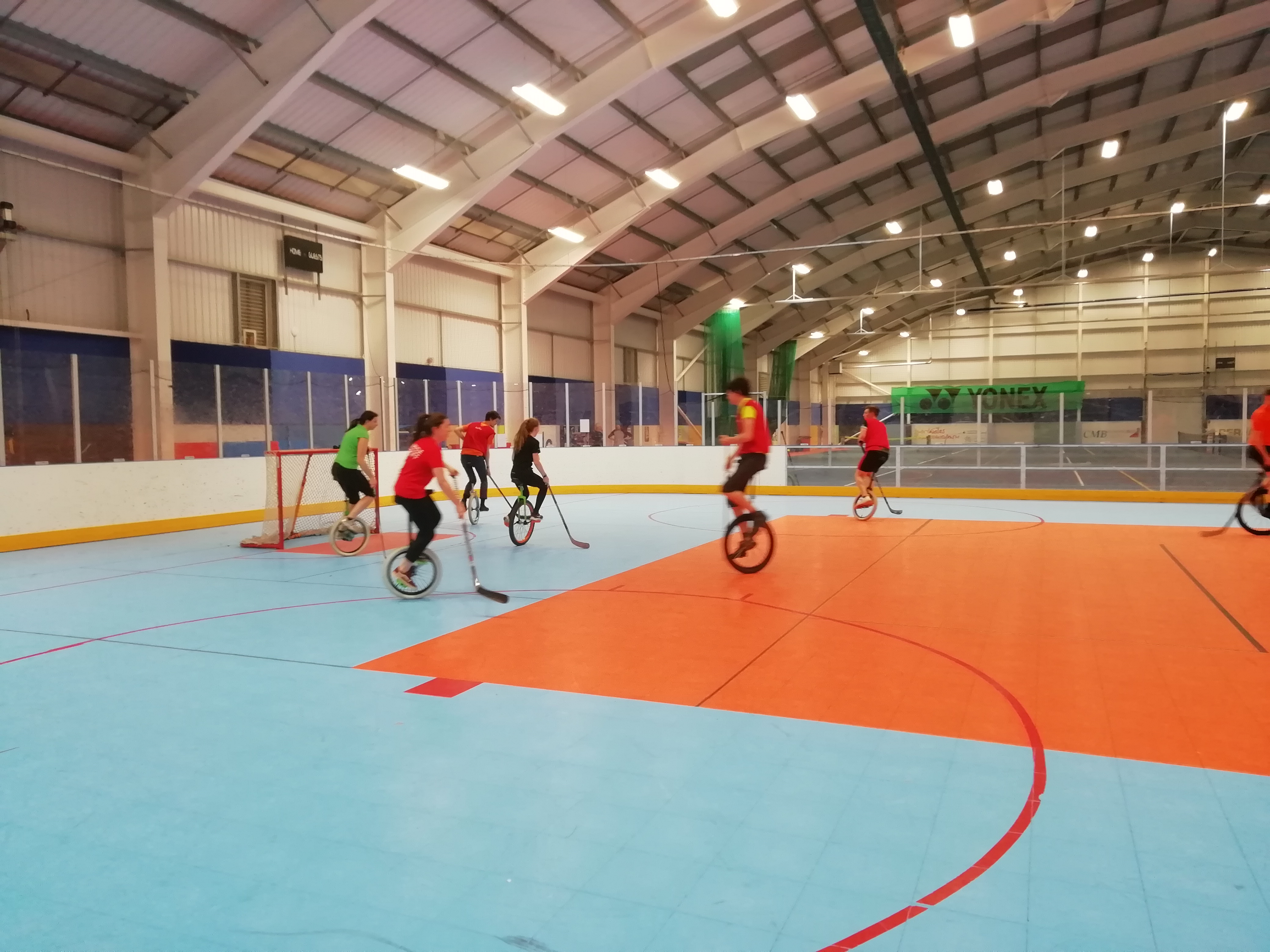 THE COMBINATION of unicycling and hockey might seem hugely improbable, but one Cardiff sports club is working to prove that perception wrong.
Unicycle Cardiff, organised by Ben Tullis and Lewis Smile, wants to normalise unicycle hockey, as its popularity in the rest of Europe soars.
Offering free sessions to those who want to learn the basics, the group has created a league to help turn their plans to make Wales the biggest unicycle hockey nation in the world into a reality.
Unicycle hockey is not a new thing – it has been around for 10 years – but things changed two years ago when some Welsh pioneers went to the European Championships.
Mr Tullis was part of the group which brought home a Silver medal in the B League, but believes it was not reflective of what Wales can achieve in the sport.
Germany, for instance, has 80+ teams and a culture of unicycle hockey exists in the rest of Europe.
"You know how here we have skateboarders hanging around places and doing tricks here in the UK, they've got that culture for unicycling in Western Europe," Mr Smile said.
"We came away from that realising we need to start a unicycle club. Unicycle hockey and unicycling in Cardiff has been popular for a decade but the unicycle club is only two years old.
"Teaching people is a very recent thing for us. We're getting very good at teaching now. Some people come here and on their third time they're letting go of our arms and they're riding off."
Since it started two years ago in the House of Sport, Leckwith, the club has acquired over 50 members but the duo are setting their sights on so much more.
Unicycle Cardiff wants to create up to a hundred 5-a-side unicycle hockey teams, recruiting up to 500 new unicyclists, in the hope of turning Wales into the world's most popular unicycle hockey nation.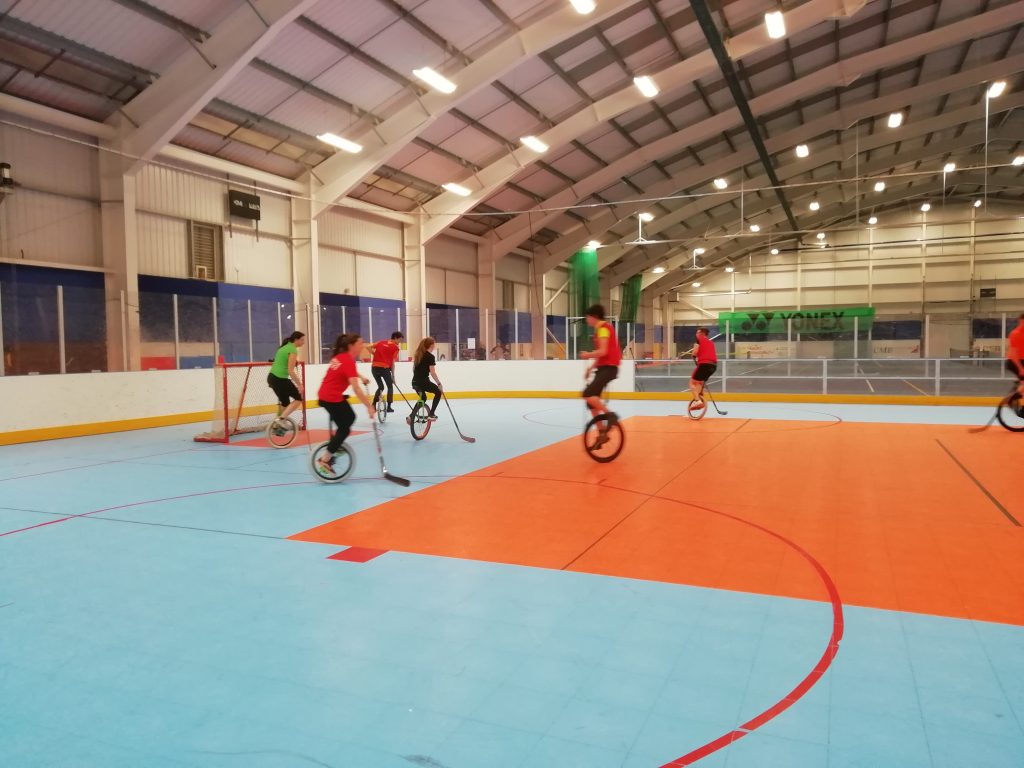 Mr Tullis, 42, said: "We've built up the unicycle club in quite a big way and with new facilities and longer timeslots we are getting new members all the time.
"We have had organised leagues [in the UK] but it's been in decline since 2012. We haven't had a proper league structure since then, so we're starting it in Wales to give a proper shot in the arm and to take teams overseas.
"We're starting on a small scale here in Wales. But we have big ambitions and big ideas to get the league going and get the numbers of people interested in the sport to increase."
The league is already shaping up with four sides; The Ocelots, Killer Wales, Caerphilly Celts and The Cavalry, all in place to kick-start the revolution.
Besides unicycle hockey, there are plans to expand in the future to unicycling basketball, dancing, dodgeball and even jousting!
You can learn more about joining in and creating a team of your own here.