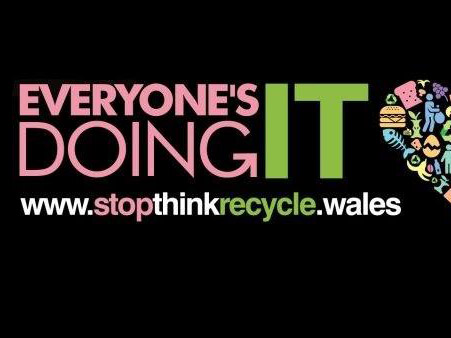 A CAMPAIGN to encourage recycling in Cardiff has been criticised for confusing environmentally conscious residents. 
Around 1,000 households are being monitored in Cardiff as part of the Everyone's Doing It campaign, to see how well they recycle and what they could improve.  
Households are rated either, green, amber or red, depending on how well they recycle and are notified of their status via a letter from Cardiff Council. 
Green means the household recycles at every opportunity, while red means the household needs to get the basics right. 
Lucy Edwards, 35, from Roath, said: "My household has been rated amber, but I don't know why – I sort and recycle everything I possibly can.  
"There's no specific guidance on what more I need to do. 
"I don't think the council has taken the correct approach to dealing with this issue." 
Another resident who wishes to remain anonymous said: "I received my letter and was most annoyed to have the amber rating, though apparently most of the other people in my street have green. 
"I am feeling aggrieved as I am not certain where I am not complying with the regulations." 
Cardiff council told The Cardiffian that reports do not exist and that some recycling bags are randomly checked. 
Cardiff Council awareness officers will visit households, offering advice and support to help residents recycle more if necessary. 
Six local authorities in South East Wales have adopted the campaign including: Blaenau Gwent, Powys, Rhondda Cynon Taf, Caerphilly the Vale of Glamorgan and Cardiff. 
Each Welsh local authority must hit the Welsh Government recycling target of 70 per cent by 2024/25.  
Currently, the recycling rate across Wales is 63 per cent.
Local authorities which fail to meet this target will face large fines that will be passed on to residents. 
According to Cardiff Council, they are fined about £200 per ton of recycling missed from targets, so want to encourage recycling to minimise public costs. 
Jade Reyments, 39, Canton, received an amber letter, despite being environmentally conscious. 
She thinks the campaign fails to consider steps some residents have made to benefit the environment. 
Jade said: "I'm not sure what I'm supposed to have done wrong, recycling concerns me greatly. 
"The letter implies that it's because I don't use the food waste bin, but that's because I've got a free compost bin and use that instead." 
"I am disgruntled because I do a lot, I use waste from around Canton that I collect with the kids to make things. We made a mini greenhouse from fly tip waste that I found around Canton." 
Cabinet Member for Clean Streets, Recycling and Environment, Cllr Michael Michael said: "One of the problems we have is that we find all sorts in green bags, which then contaminates the rest of the recycling in that bag. 
"The campaign is another incentive to improve recycling in Cardiff, along with black checks at recycling centres. (Read more about that here). 
"Cardiff is already doing well with its recycling which has now increased from four per cent to 62 per cent in the last 15 years, but we still need to make small changes to increase recycling rates." 
A spokesperson for Cardiff Council said: "The councils are encouraging recycling and showing that recycling habits are actually the norm these days, hence 'everyone is doing it'.
"The campaign also encourages people to think about what they do recycle and whether they could recycle more – there is always time to stop, think and recycle."
For more information on what can or can't be recycled in Cardiff click here.