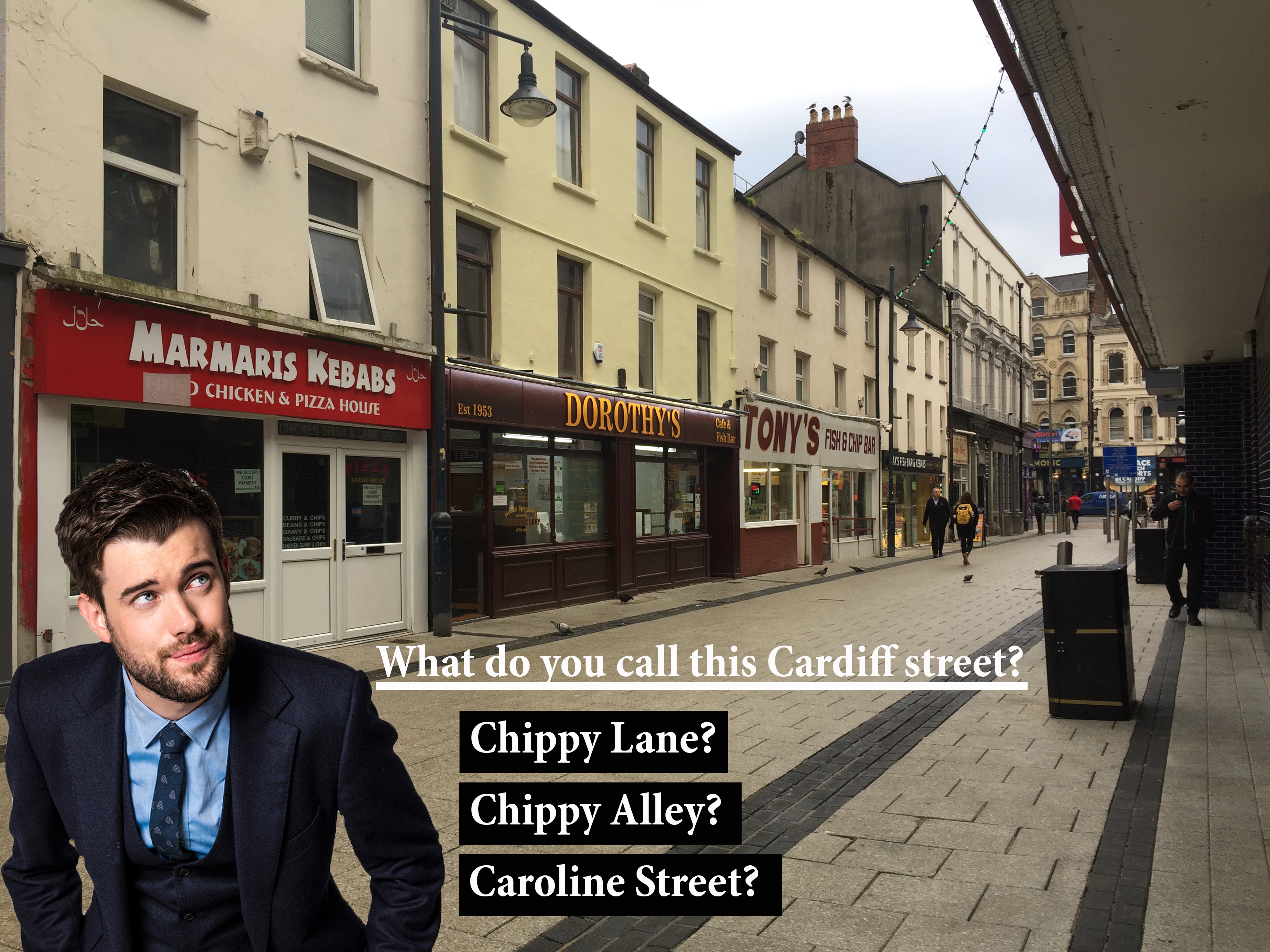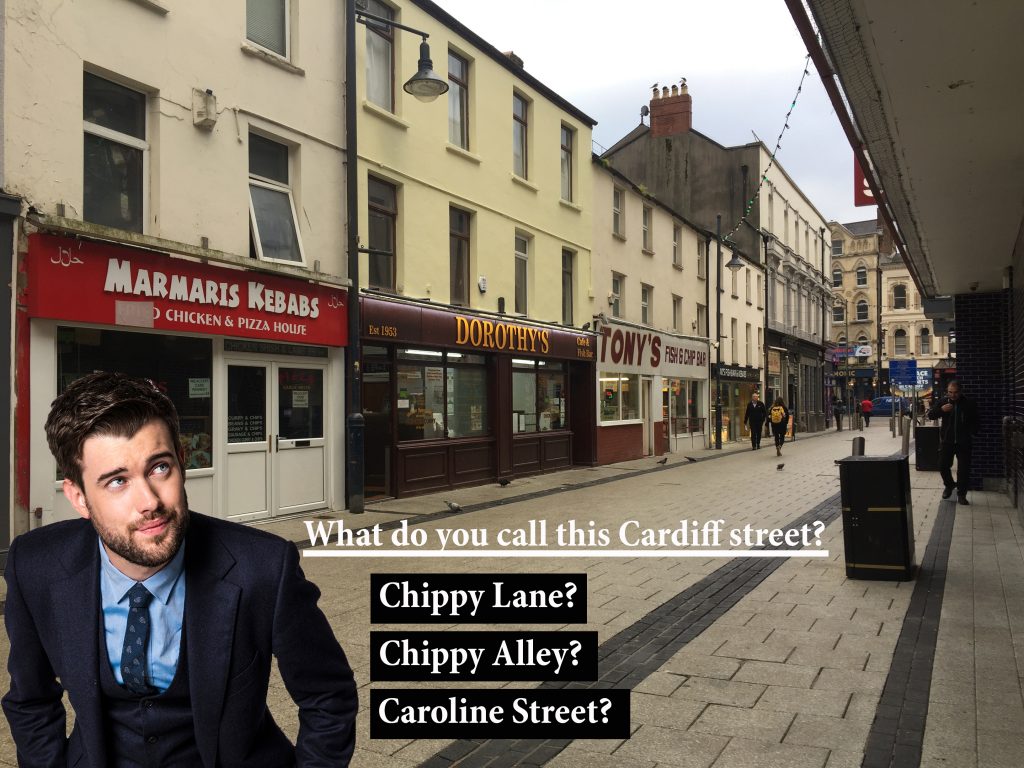 IN the wake of Wales' Grand Slam victory, there was only one subject on people's lips.
Was it Alun Wyn Jones' acts of heroism? Or Warren Gatland's impending loss to the nation?
No. It was what to call Chippy Alley. We mean Chippy Lane. Or is it Chicken Street? Or is it just plain old Caroline Street?
The age-old Cardiff debate was sparked once again on Saturday when actor and comedian Jack Whitehall tweeted the name 'Chip Alley' to his six million followers.
Congrats Wales. ?
Can you imagine the scenes on Chip Alley at 1am in the morning tonight. Carnage. ??

— Jack Whitehall (@jackwhitehall) March 16, 2019
The English stand-up was immediately inundated with hundreds of replies correcting it to 'Chippy Lane'.  
He showed his quick-witted 'posh boy' humour by joining in the banter.  
I actually normally refer to it as 'frites boulevard' https://t.co/IeQ17JilJc

— Jack Whitehall (@jackwhitehall) March 16, 2019
Off the back of Mr Whitehall's tweets, people from in and around Cardiff jumped on the bandwagon.  
I've never heard Caroline Street called "Chippy Lane" I've heard "Chippy Alley" about a million times, and Caroline Street a million times. But never chippy lane, yet people are correcting a tweet calling it Chippy Alley, what's the consensus? @thebarryhorns

— Jonny ??????? (@JonnyAlcoque) March 17, 2019
Okay, the answer seems to change based on age, geography, and so on so let's settle it once and for all, what nickname would you call Caroline Street? ???????

— Jonny ??????? (@JonnyAlcoque) March 17, 2019

Jonny Alcoque, 26, from Tonyrefail, told The Cardiffian: "I can't help but say 'Chippy Alley', I can't even remember the first time I heard it but I've only ever really heard it called that or Caroline Street. 
"Upon asking people I work with today the consensus seems to be its a regional thing, with people from Cardiff referring to it as 'Chippy Lane', and then as you leave and get to the valleys and Bridgend it becomes Alley.  
"I think age is a factor as my grandparents from Cardiff only knew it as Caroline Street, and 'Chippy Lane/Alley' was nonsense to them." 
And then something shocking happened…
The Twitter mogul known as 'Y Barry Horns' introduced a controversial new option to the debate. 
What is the right name for Caroline Street in Cardiff?

— Y Barry Horns (@thebarryhorns) March 17, 2019
Fez Watcyns, 38, from Gabalfa (the man behind the Twitter account), said: "I think the proper name is 'Chicken Road'. It's more what the youngsters from Gabalfa call it. Old people sometimes call it something else.  
"I think students from England call it 'Chippy Alley', but they are obviously de facto wrong."  
Another curveball was also brought into the mix – with some traditionalists adamant that the street should only be called its official name, that 'true' Cardiffians know it as, Caroline Street.  
One tweeter said: "Who calls it anything other than Caroline Street?! Ah, yes, people that don't come from Cardiff."  
Almost 4,000 people gave their opinion, with 'Chippy Lane' winning 'the People's Vote', with 50 percent of the votes.  
But who better to answer the question than the people who spend each day on 'the street'?  
The Cardiffian asked members of staff (who asked for their surnames not to be used) from three of the famous takeaways what they call it:  
Adam, 40, who works at Tony's Fish & Chip Bar, said: "Chippy Lane."  
Mo, 31, who works at Hak's Fish Bar & Kebabs, said: "Chippy Lane."  
Pauline, who works at Dorothy's Café & Fish Bar, said: "Well it's Chippy Lane, Chip Alley or Caroline Street. But I would say Chippy Lane."  
So there you have it. Chippy Lane is the professionals' choice.
But what do you think?
What do you call Caroline Street? ?

— The Cardiffian (@cardiffian_news) March 19, 2019