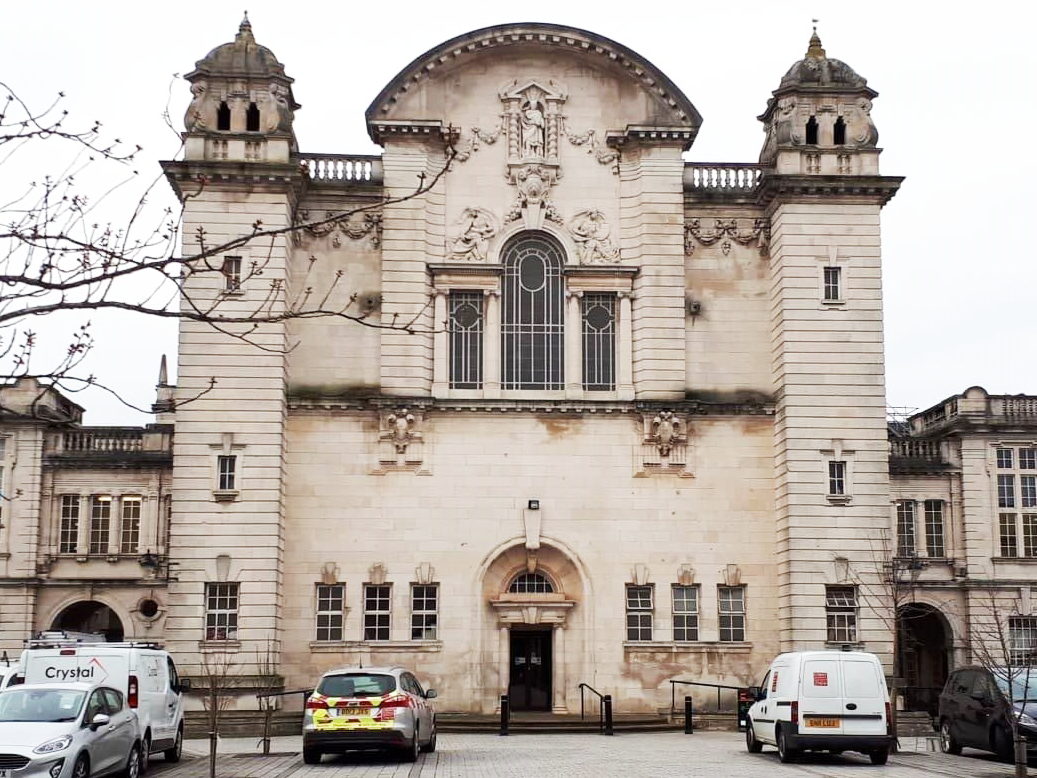 PLANS to transform Cardiff University and possibly discontinue areas of healthcare science have been opposed by students. 
The Transforming Cardiff programme aims to reconfigure its School of Health and Social Sciences. It suggests the university should discontinue areas that are not typical of a research-heavy Russell Group university. 
Elly Badcock, 29, who lives in Heath, is a final year occupational therapy student at the university and helped set up a petition against the plans two weeks ago. 
"The petition was set up because we found the Transforming Cardiff document outlining the possible discontinuation of some areas of the School of Healthcare Sciences at Cardiff University shocking," she said. 
"We feel undervalued and believe these courses do have a place at a Welsh Russell Group university to train the NHS workforce in Wales. 
"We are not just doing these courses to further our careers; we are doing them because we want to help people. 
"The School of Healthcare Sciences also brings a broad demographic of female and ethnic minority students to the university." 
Transforming Cardiff also suggests that some areas of healthcare science have weak academic standing, student experience, or league table performance. 
Currently, Cardiff University is No 1 in the UK for occupational therapy, with 100 per cent student satisfaction. 
The university is the only Welsh institution offering physiotherapy which, along with nursing, is in the UK's top 10. 
A current physiotherapy student, who wishes to remain anonymous, said: "High quality healthcare sciences are important because they supply the NHS with allied health professionals that are vital to patient care.  
"Recently, government plans announced a massive increase in the need to physiotherapists in first contact or primary care in GP surgeries so the demand will only increase as allied health professionals are recruited to more diverse roles." 
A current medical student who also wishes to remain anonymous said: "Cardiff offers some of the best courses in healthcare sciences nationwide. Risking the future of these courses is absolute madness.  
"Not only does it deny excellent learning opportunities to much-needed healthcare students, it has a knock-on effect onto other courses.  
"When the supply of healthcare staff does not meet the demand, I find it ludicrous that the university would assault its own reputation by reducing its standing as a provider of any healthcare courses. 
The proposed departmental changes were approved by the university's governing body last month. 
It came after the university reported a £22.8 million deficit in 2017/18, when expenditure increased by 5.2 per cent but income rose by 2.5 per cent. Its aim is to get into surplus by 2019-20. 
To cut staffing costs, the university also plans to reduce staff levels by 380 full-time equivalents over five years. 
A Cardiff University spokesperson said: "To be clear: there are currently no plans to discontinue courses. 
"However, we do want to review our provision to ensure that, while it serves the needs of the NHS in Wales, it is sustainable and is focussed on our collective academic vision of being world class, research excellent and educationally outstanding. 
"We need to deliver a portfolio of health-related programmes commensurate with that of a Russell Group university. 
"We are fully aware of our obligations to Wales and the people who live here. We will work closely with the NHS commissioner (HEIW), the Health Boards and other key stakeholders to ensure that the healthcare workforce needs in Wales are met. 
"The renegotiation of contracts we have with HEIW, scheduled to begin in 2019, provides an opportunity for us to evaluate what approach will be best for our students, staff, and the people of Wales. 
"Co-operation is required from all parties to ensure that the training and development of healthcare professionals in Wales goes from strength to strength." 
The petition can be found 

here.