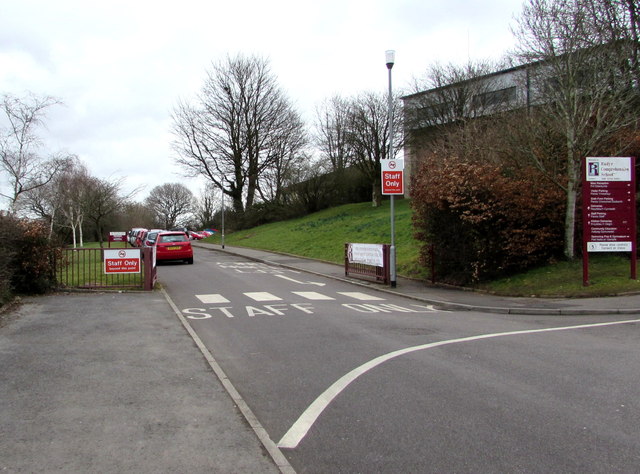 NEARLY two-thirds of UK teachers want car-free roads outside schools at home time to reduce pollution and improve safety, according to a survey published this week.
The YouGov survey was commissioned by Sustrans, a charity which campaigns for environmentally-friendly transport.
The idea has already been implemented in 39 schools across the UK.
Cardiff residents had mixed views on the idea, but most who spoke to The Cardiffian were more concerned with traffic congestion than environmental or safety worries.
Residents in Radyr were particularly concerned with parking at Radyr Comprehensive and Radyr Primary, which they say causes major hold-ups at school-run time.
Andrew Twyman, from Radyr, said: "Car-free roads sound like a nice idea in theory, but I've a feeling that in reality it would be massively impractical.
"We've just had the new 20mph signs put up near Marlborough School, so hopefully that should help. It depends on the school's area, and what sort of housing and streets are nearby."
A parent of children at Radyr Comprehensive, who wished to remain unnamed, said: "I appreciate the challenges of getting children to school. Making the whole area slower and safer is the answer, more would then want to walk.
"In an ideal world, we need to reduce traffic on Heol Isaf. The road was just never meant for the current volume."
Enda Hayes, from Radyr, said: "This idea will not work in isolation but it needs to be part of an integrated package that enable alternatives to the car.
"In isolation this policy simply displaces the car problem rather than resolving it. Personal exposure is more complicated to resolve than a blanket ban around schools."
Residents expressed similar concerns in a petition launched in Pentwyn and Llanedeyrn on the issue of idling, when drivers leave their engines running while dropping their children off.
Radyr Comprehensive is on Heol Isaf, the major link road in and out of Radyr, which makes a total ban on cars outside impractical.
However, Radyr Primary School, on nearby Park Road, is exactly the sort of school Sustrans believe would suit the proposal.
Xavier Brice, Sustrans' chief executive, said: "We need to radically change the way we travel. Idling car engines and snarled up roads poison the air and our children's bodies.
"Across the UK, councillors that care about their young constituents are leading the way by implementing school street closures during the school run, to reduce air pollution and create a safer environment for families to walk and cycle."
Sustrans' campaign seeks to build on the momentum of other campaign groups, which want to push the environment to the top of the agenda.
Find out more about Sustrans' campaign here.