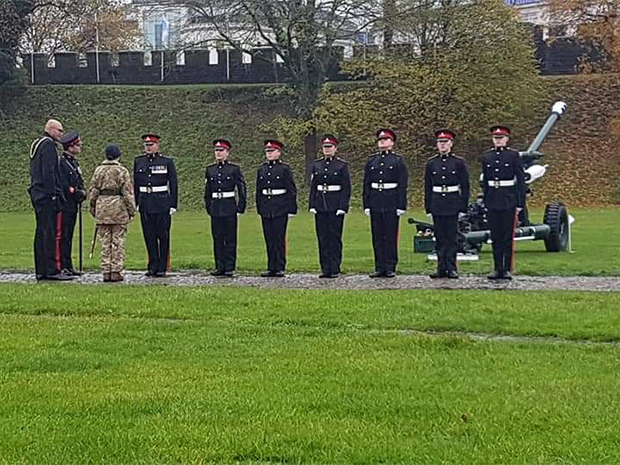 Cadet Sergeant Major Bethan Harris chosen after progressing through seven ranks in just five years
A STUDENT at Radyr Comprehensive School shadowed the Lord Mayor at the Lord Lieutenant Royal Gun Salute, in celebration of Prince Charles' 71st birthday.
Bethan Harris, 16, was awarded a Lord Lieutenant's Cadet position for her commitment and hard work since joining the army cadets.
The Lord Lieutenant is the Queen's representative for civic matters in the county, and their chosen cadets represent South Glamorgan at events alongside high-ranking army members.
"I felt really empowered. I was quite nervous, but they were all really welcoming," said Bethan.
"At the beginning, cadets was just something to do. I grew up in a family where our financial status isn't very good so it's quite cheap, just 50p per night."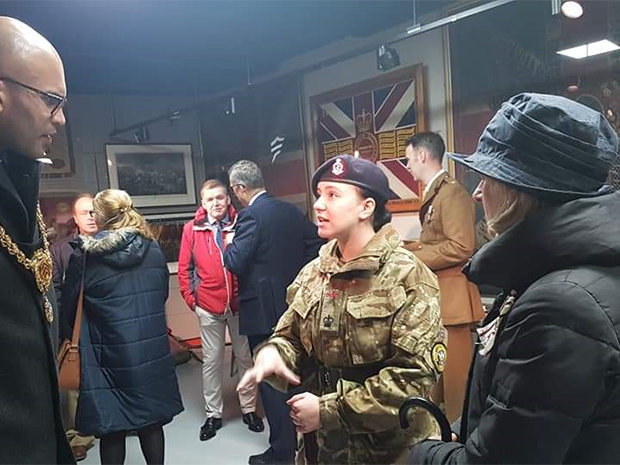 Bethan's mother, Zoe Harris, said that she was very proud of all her daughter's achievements.
"We thought this was a great opportunity for Beth as there was not a lot of affordable things for teenagers to do at that time. Beth has always been up for a challenge, so this was right up her street," said Ms Harris.
"She is much more organised and her confidence has really blossomed. She has travelled all around the UK and to France and Belgium. Cadets has given Beth the opportunity and courage to travel without mum and dad by her side."
Dr John Roe, Director of Radyr Comprehensive School Sixth Form, said: "We are incredibly proud of Bethan and we were thrilled when she was chosen. She is a fantastic role model for our younger students."
As well as regular training, Bethan spends some weekends at Sennybridge, Brecon, learning to use equipment such as flares and rifles.
She is open about mental health struggles, and says that the Cadets is a very supportive place.
"It's character building, I have found that its really helped me to find who I am now. It took me away from everything else and shaped me, and made me more independent," said Bethan.
Major Kris Hawkins, a Company Commander for Dyfed and Glamorgan Army Cadet Force, said: "I nominated Bethan for this prestigious appointment as she is an outstanding young person.
"She has shown herself to be a great example of young people contributing to their community."
Bethan is also passionate about increasing gender diversity.
"I was pushing for a girls' rugby team through cadets and they decided to make one, so I have been the captain of the girls' Wales team two years in a row now. All of that helped me get this Lord Lieutenant award."
Having progressed through seven ranks in five years, she says the key to her success is attitude, as much as skill.
"It's the hard work you put in and the amount of enthusiasm. It doesn't matter whether or not you're good at something, it's the way you look at it. I always go in there with a positive head," she said.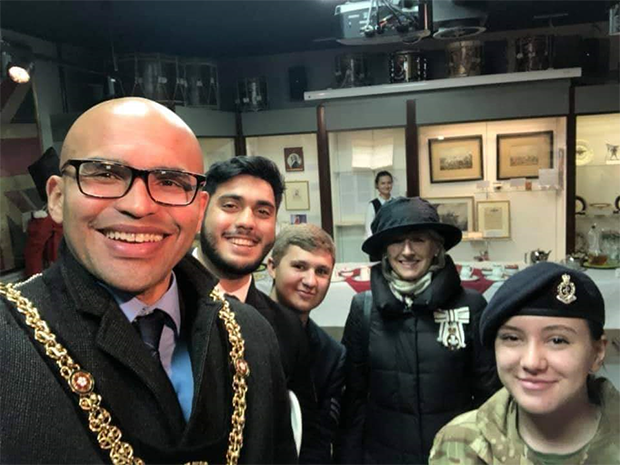 Bethan's family joined her at the Royal Gun Salute, which was held at Cardiff Bay on November 14.
"I was actually in awe of her. She's a very articulate young lady and just seeing how she was with all the VIPs around her was very special," said mum Zoe Harris.
Bethan now hopes to be selected for a six-week exchange to a Canadian army base to participate in activities including kayaking, mountain biking and hiking.
After that she hopes to go to university to study Law and Criminology before deciding whether or not to go into the regular army.