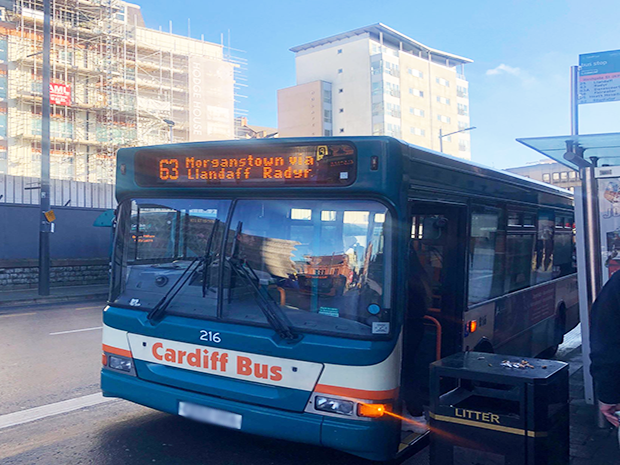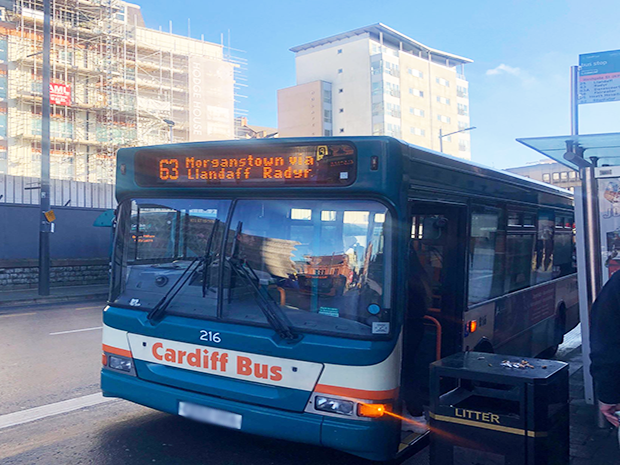 63 bus will run only twice an hour despite council aim to reduce car usage
BUSSES running between Radyr and Cardiff city centre are to reduce by a third, Cardiff Bus have announced.
From Monday the 63 bus will operate twice, rather than three times, an hour and a new hourly 62 bus will be added, running from the city centre on the same route through Llandaff and Danescourt, until the Heol Isaf roundabout.
The 62 bus will then remain on Llantrisant Road, serving the new Goitre Fach housing estate, before continuing to Rhydlafar. This route is already served by the Stagecoach 122 service, with four busses running each hour on weekdays.
Residents in Radyr have expressed their upset online. Some have admitted that the service was sometimes underused, but only due to its unreliability.
"I think the decision to remove one service per hour is an outrage. It will have a massive impact on the community as we have a lot of elderly people who rely on the bus service", said Rhys Goddard, 25, of Bryn Derwen, Radyr.
"The bus service is my only source of transport back and forth to work day-to-day. I'd like to see Cardiff Bus run a better service for the Radyr and Morganstown area, as quite a few times buses have been cancelled which makes me late for my work."
"I stopped using the bus because of the issue of them cancelling all the time", said Chris Tonge, 46, who lived in Radyr for 12 years before moving to Danescourt.
"I started using the train and, as packed as they are, they are still way more reliable than the number 63 and more than three an hour."
Many residents feel that small towns in the Cardiff suburbs are being forgotten, in favour of new developments.
Giselle Warren is a Radyr resident who has mobility problems. She does not use the bus a lot due to walking distances, but relies on the 63 service to attend Cardiff Blues matches.
She said: "I believe it is totally shortsighted to reduce the 63 service to and from Radyr and Morganstown, and yet another indication of the utter contempt shown by authorities to the villages.
"It is another example of our existing villages and their residents being made to suffer for the sake of building new homes.
"One of my biggest complaints is having nowhere to sit at the bus stop I use, no cover from rain, and even out of date information displayed on the grimy notice board.
"I don't blame the people who chose to live in the new homes. They do deserve a good bus service and lovely new bus shelters, but so do the existing residents."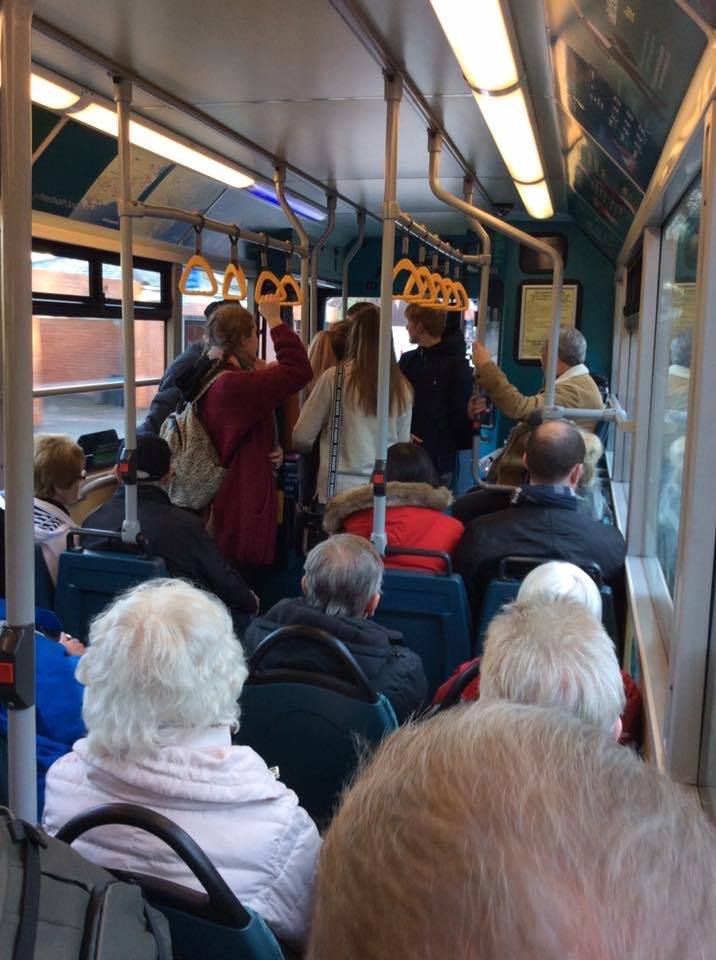 These changes come as Cardiff Council release their ambitious new 10-year transport plan , aimed at reducing the volume of cars entering the city centre, particularly at peak times.
"I will continue to use public transport when it is practical and fits in with my plans, but sadly it probably does mean that there will be even fewer occasions when using the bus is better than driving for me", said Ms. Warren.
Reducing the service means the working day could become much longer for residents.
Mr Tonge said: "I still use the 63 bus occasionally, but never during rush hour. It would take me one hour and 46 minutes to get to work using the bus, while in the car I can get there in around 30 minutes, and 20 if traffic is good."
Cardiff Councillor for Radyr, Rod McKerlich, said that he regrets that the three 63 services, which he lobbied for, are not being used adequately. He recognises the pressures on Cardiff Bus to reduce its deficit, and says, as an opposition councillor, his influence over council subsidy of the bus service is very restricted.
Coun Mckerlich urged Radyr residents to continue using the 63 service to prove its necessity.
"I agree that cutting services is not a sensible way of encouraging bus usage," he said.
"If all those twittering decided instead to use the bus service, this would be more effective than ignoring it only to claim need for a subsidy when the service is reduced."
Cardiff Bus declined to comment.