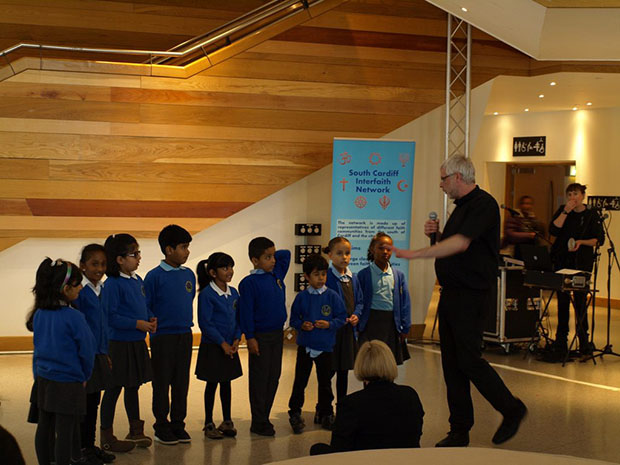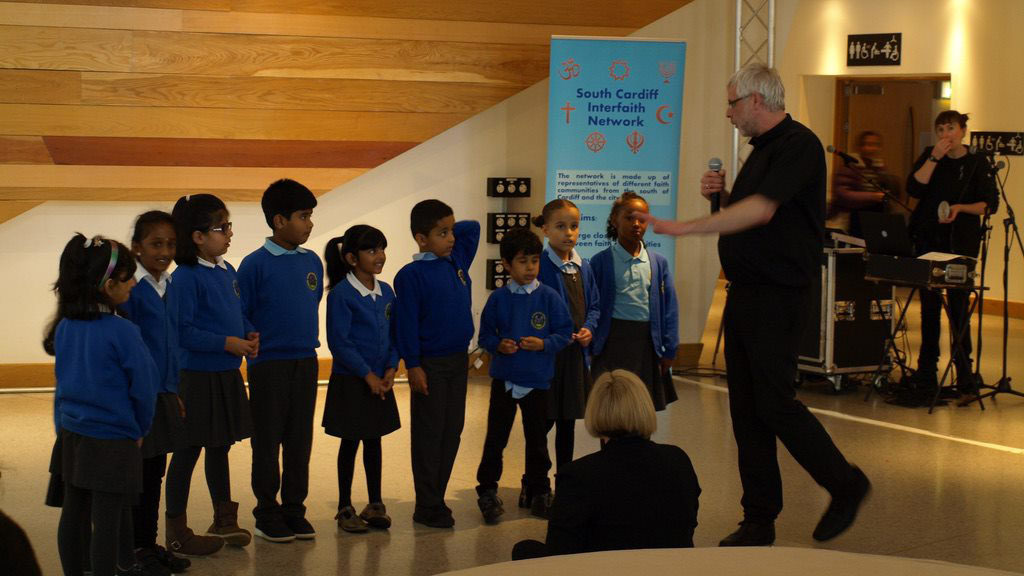 South Cardiff Interfaith Network brings song and drama to Millennium Centre
CHRISTIANS, Baha'is, Hindus, Muslims and Sikhs came together to discuss the climate emergency at the launch of Interfaith Week 2019.
Tread Softly, the event at the Millennium Centre, saw children and adults from Butetown perform songs, dance and drama about the environment.
Father Dean Atkins, 48, of St Mary's Church in Butetown, is the chair of the South Cardiff Interfaith Network.
"The Network was set up here, because this area of Cardiff is historically multi-cultural: you've always had mosques and gurdwaras and the Jewish community here," he said.
"In the church primary school, we've got 84% Muslims, 5% Christians, 5% Hindus and the rest are 'other'. It's not a problem for us here, because we've always had people of different faiths living side-by-side," he said.
St Mary's school choir opened the event with renditions of Kumbaya, This Little Light of Mine and She'll Be Comin' Round the Mountain.
Fr Dean then asked the children how they could help the climate crisis. Their ideas included: "don't throw away so much rubbish", "turn off your TV" and "plant more trees".
Mark Bryant, an Islamic scholar at Cardiff University, said: "This is the first time in human history that the only way we can get out of a problem is by working together. No one group's going to save itself. Are we grown-up enough as a species to work together?"
"Let's work together to fix the planet," he added later.
"Then when we have fixed the planet, we can argue about God!"
Elbashir Idris, 24, a community activist from Butetown, described his recent holiday in Sudan. While there, he witnessed Omar Al-Bashir, the dictator of 30 years, being overthrown. Mr Idris stressed that global warming was hitting developing countries the hardest.
He said: "People aren't running from wars; it's a lack of resources. They have no water and they have no bread."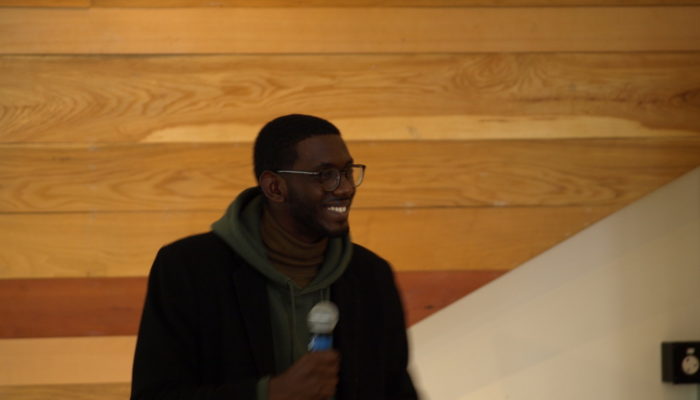 Baha'i representative, Viv Bartlett, quoted 19th Century leader of the faith, Baha'u'llah, when he said 'strange and astonishing things exist in the earth and they will prove lethal'.
"However, knowledge is not enough; we need some form of action," he continued.
Members of the Baha'i faith performed a drama about climate change in Wales, depicting extreme flooding in the valleys. "I never thought it would affect me," said a "valley resident".
The drama was followed by routines from the Tamil Sangam dancers and drumming by members of the Sikh gurdwara in Grangetown. This year marks the 65th anniversary of the Sikh community's presence in Cardiff.