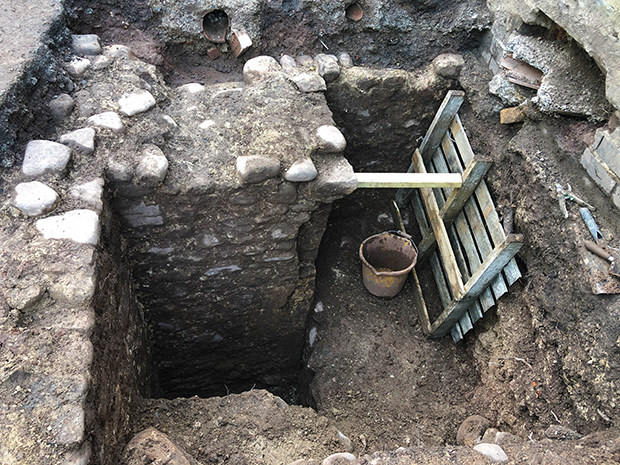 Chance sighting on last day of Llandaff archaeological dig leads to unexpected find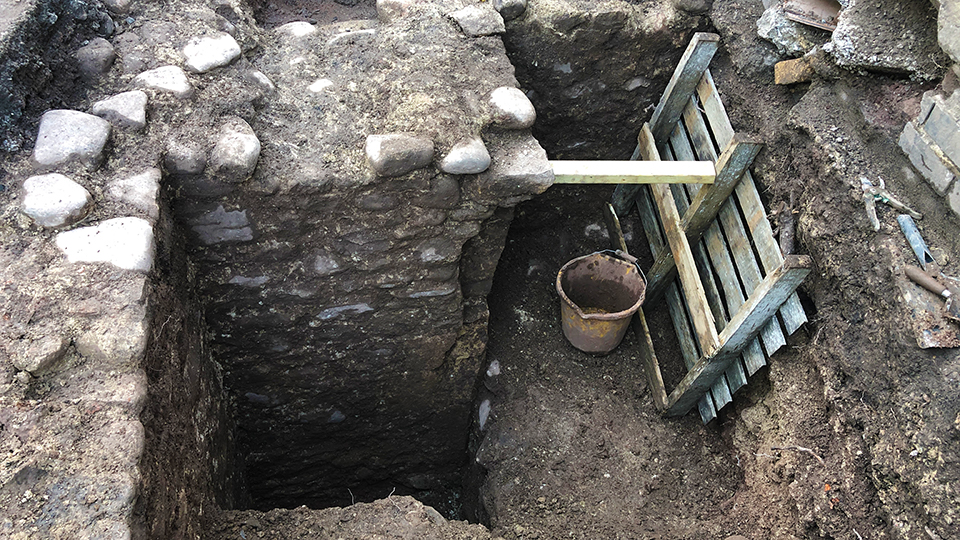 VOLUNTEERS from the Llandaff 50+ group have discovered the ruins of a medieval building beneath the disused grounds of a 17th Century animal pound.
The group is running a project to transform the derelict public toilets at the top of Llandaff High Street into an activity centre for elderly residents.
The site is located at a former pound next to the 13th Century Bishop's Palace, meaning a two-week archaeological dig in September was needed to assess its heritage prior to building.
Excavation work was extended after a chance discovery on the last day of the venture, when dig leader and archaeological scientist Dr Tim Young spotted the projecting stonework of what has now been revealed as a house built between 1350 and 1450.
Tim Egan, 67, a volunteer and historian from Ely Road, said: "It's very exciting, and to find it literally on one's doorstep is amazing. We set out to explore a pound which was a simple place where animals would be impounded overnight, and we've ended up with something possibly 300 years older."
According to Dr Young, the house is likely to have been occupied by a high-status individual, as it features a Bath-stone fireplace and decorated tiles which would have been rare luxuries at the time.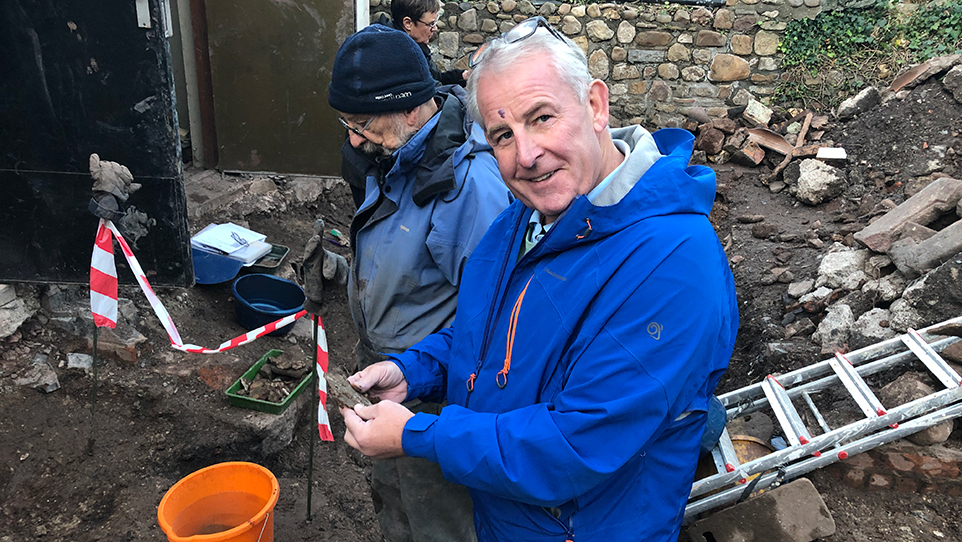 The dig was attended by more than 50 volunteers, who were loaned equipment by Cardiff University's School of History, Archaeology and Religion.
It has been credited by participants as a hugely successful cross-community event.
288 pupils from Bishop of Llandaff, Howell's and Cathedral School were invited to take part in the initial excavation, view artefacts and learn about the history of Llandaff from local storyteller Dick Berry.
Mr Egan said: "They came away buzzing – some of them were wanting to be archaeologists for the rest of their lives as a result."
Another participant, Gail Chester, 55, of Fairleigh Road, said: "I've been coming when I can get away from work for about three hours at a time and I've just found it really helpful. Everyone's really friendly.
"I think it's given me a great opportunity to get involved with working in a team and doing some physical work, which really gives a lift to the spirits."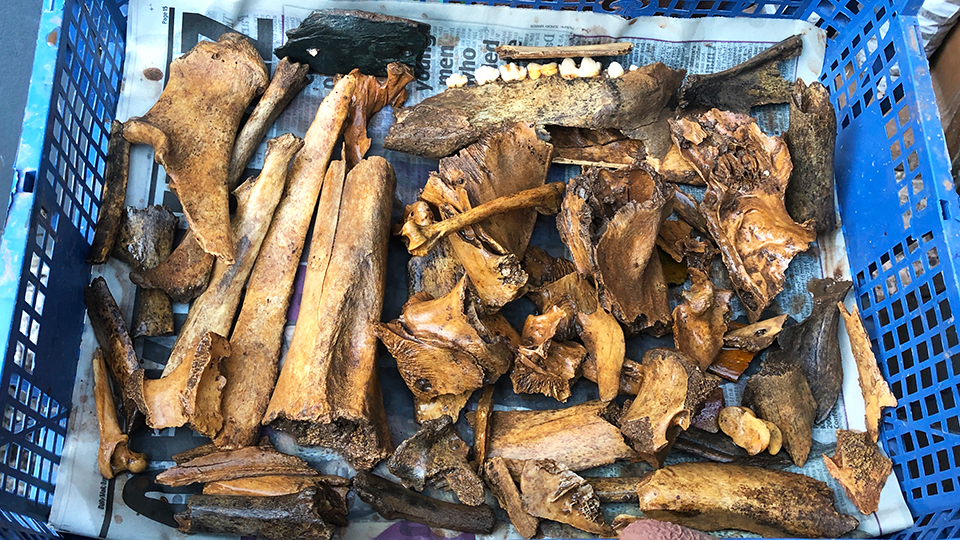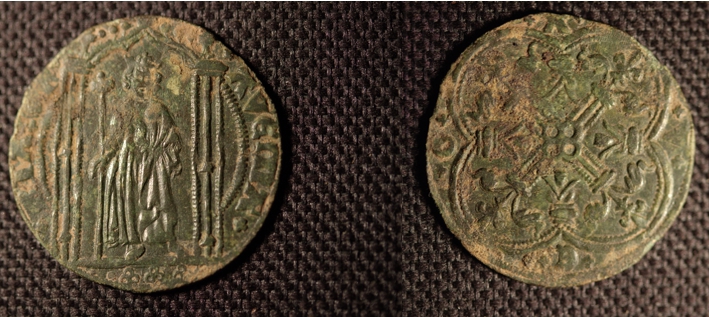 A range of valuable items has been recovered from the site, including pieces of pottery and a jeton – a French copper counter used for bookkeeping, which may have been laid in the fireplace to ward off witches. Various animal bones have also been found.
The artefacts, which officially belong to Cardiff Council, will be donated to the National Museum to be conserved and put on display.
The dig has delayed the planned launch of the activity centre by only two weeks. It should be open around the end of April 2020.