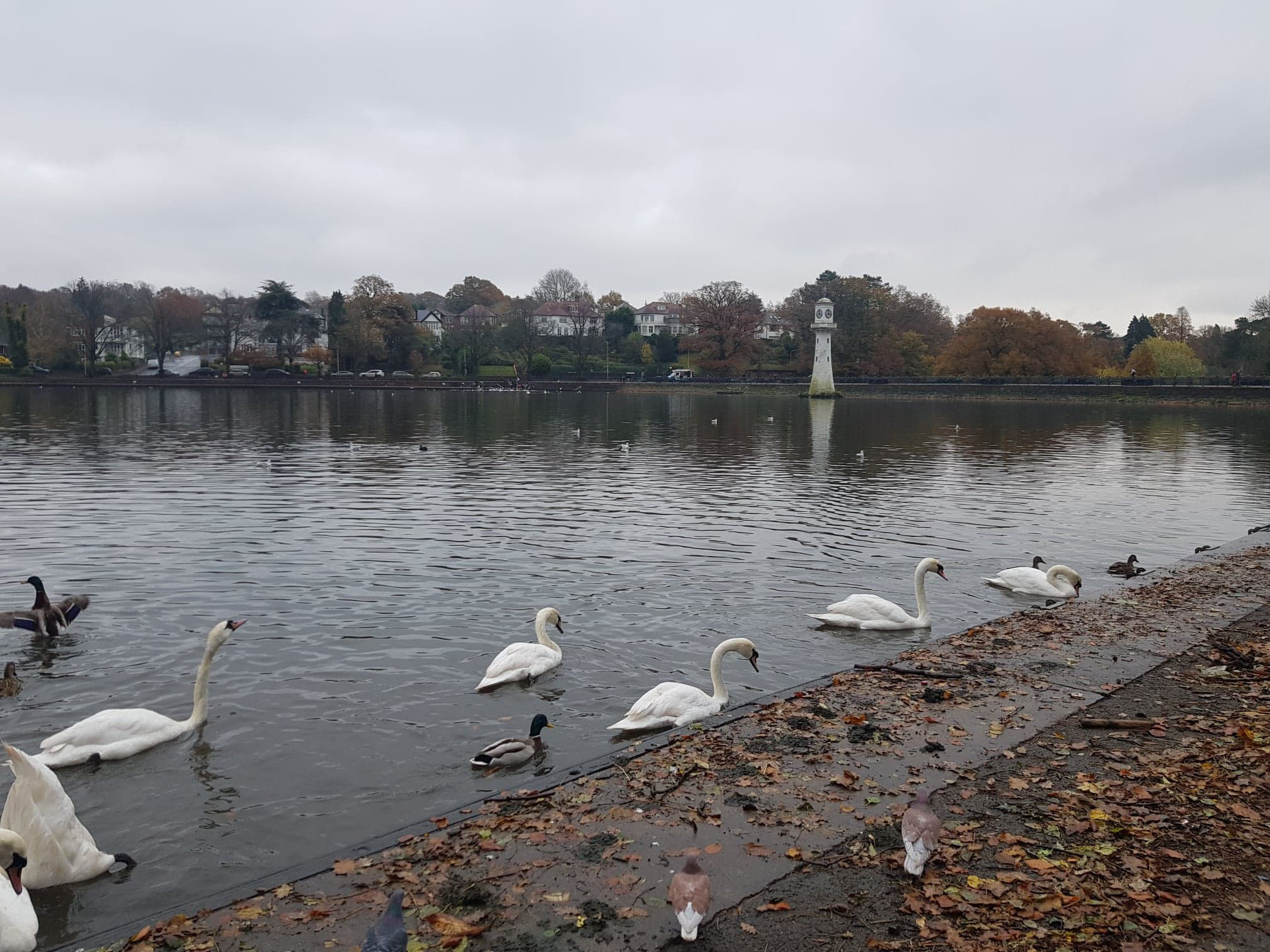 Swans have declined in recent years but there is good news in the long run, according to statistics collected by volunteers
CARDIFF students who count birds on Roath Park Lake are contributing to an important survey on the UK's wetlands, monitoring birds like swans, ducks, geese and grebes.
The volunteers have been praised for their contribution by the British Trust for Ornithology, who said the UK's climate and geography makes it "internationally important for wintering waterbirds".
The monthly count, which contributes to the national Wetland Bird Survey (WeBS), keeps track of the health of Roath Park Lake – one of the biggest habitats for swans in Wales.
Dr Teresa Frost, WeBS National Organiser, said. "The counts we get from the university society are extremely useful in helping us monitor waterbirds at local, regional and national levels.
"For example, Roath Park is the fourth most important site for the Mute Swan in Wales, with around 80 birds counted in late summer in recent years, although this is lower than a decade ago when numbers used to peak around 150." 
After Sunday's count, which saw five volunteers count around 400 birds, Sam Oemering, treasurer of Cardiff University's Ornithology Society, said: "Everything looked pretty good today – what I was expecting for this time of year. We saw quite a few good ones, like little grebes and the grey wagtail which was pretty cool." 
Little grebes are rare on Roath Park Lake – since 2012/13, peak numbers have fluctuated between one and seven.
Mr Oemering said the society had counted 198 black-headed gulls and 157 coots.
One finding from the wetland bird survey is that the number of mute swans – the iconic white swan – has declined in recent years.
"Thanks to the society and thousands of other volunteers around the country, we can say that there has a decline of 11% in winter Mute Swan numbers in Wales, and a decline of 5% over the UK, "Dr Frost said.  
"But there is much better news longer term, as Mute Swan has increased compared to the mid-1980s."
A 1987 ban on lead fishing weights, introduced to stop swans from getting lead poisoning, has helped increase the number of swans in the UK.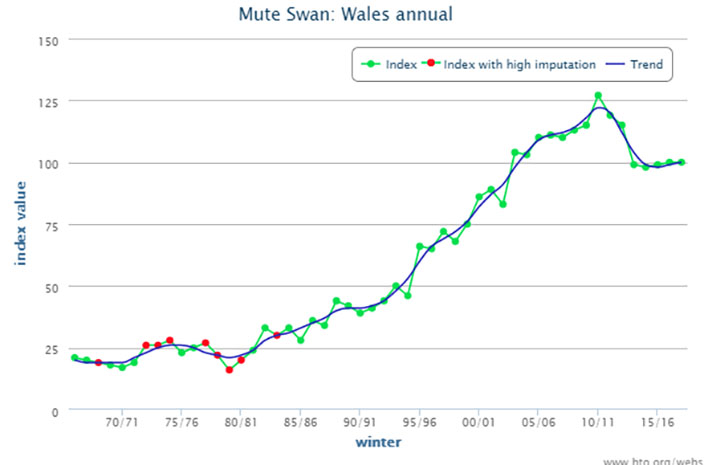 The society walks around the lake once a month counting birds that are visible that morning.
Dr Frost also said that counts helped research and national indicators.
"For example the counts from Roath Park contribute to the UK wintering waterbird indicator where over the short-term period between the winters of 2011/12 and 2016/17 there was an overall decline of 3% – 30% of species increasing, 26% showing little change, and 43% declining."
The British Trust for Ornithology recently published the WeBS Alerts for with 118 site-species triggering long-term high alerts on special protection areas of international importance.
Dr Frost said: "As a scheme we are dependent on volunteers collecting this data. We're delighted that the student bird club takes part in WeBS.
"Not just because of the data they collect for Roath Park, but because we hope that some of the students will get the waterbird counting bug and take on monthly counts at other sites around the country in future."