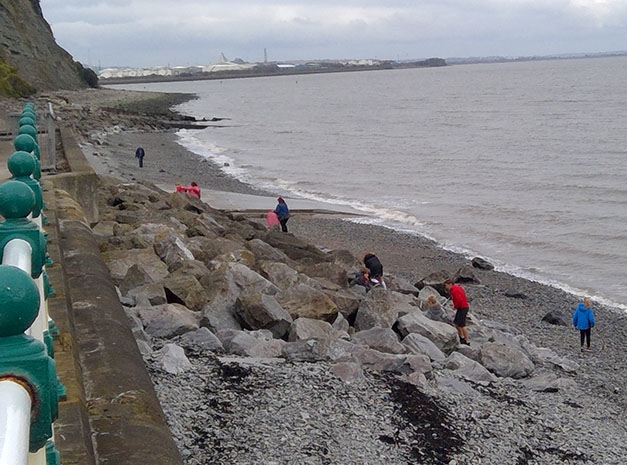 Shocked pupils clean beach and collect 6.5kg of harmful rubbish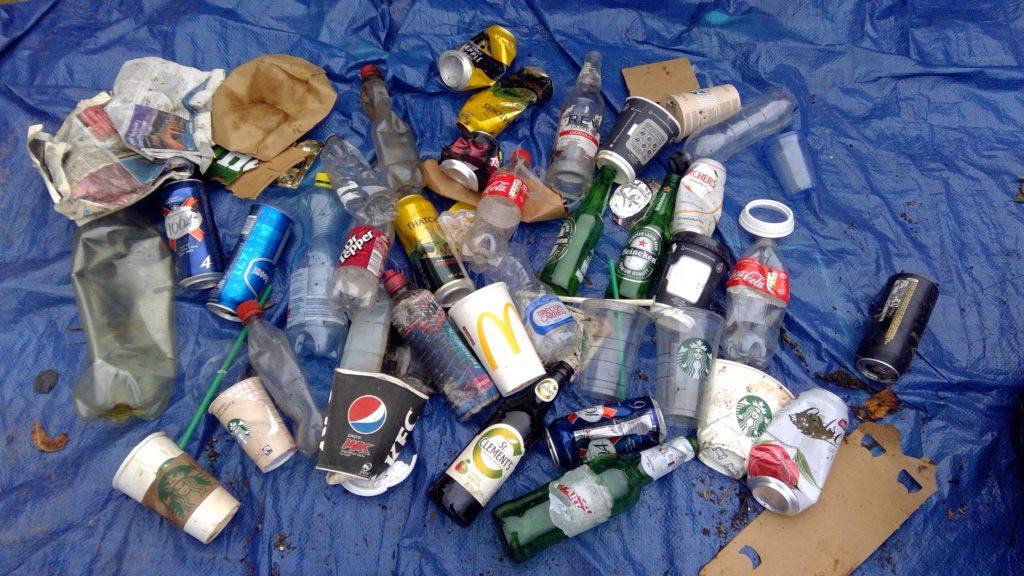 CAMPAIGN group Plastic Free Penarth has teamed up with schools to make the town more environmentally friendly.  
PFP reached out to schools after the town received plastic free status back in May.
"Getting the status was the easy bit but keeping it will take work. We reached out to the schools and they were really enthusiastic," said Eurgain Powell, from PFP.  
At the end of October, the schools came together to clean the beach in collaboration with Surfers Against Sewage.
Over 50 pupils from Westbourne, Stanwell, Ysgol Pen-y-Garth, St. Joseph's, and Evenlode attended the beach clean.
Sophie, a year 10 pupil from Stanwell, said: "We think it's important to keep our town and beach clean, and we enjoy going out into the community."
Year seven Stanwell student, Grace added: "If we do it, hopefully other towns will follow."
In total, all of the students collected 6.5kg of rubbish which included plastic bottles, cigarette butts, batteries, and wet wipes.
Holly, a Stanwell year eight student, said: "We were actually shocked with how clean the beach was. We were mainly shocked by the amount of cigarette butts and broken glass on the promenade.
"It's really upsetting that people drop these items, which can harm both humans and animals."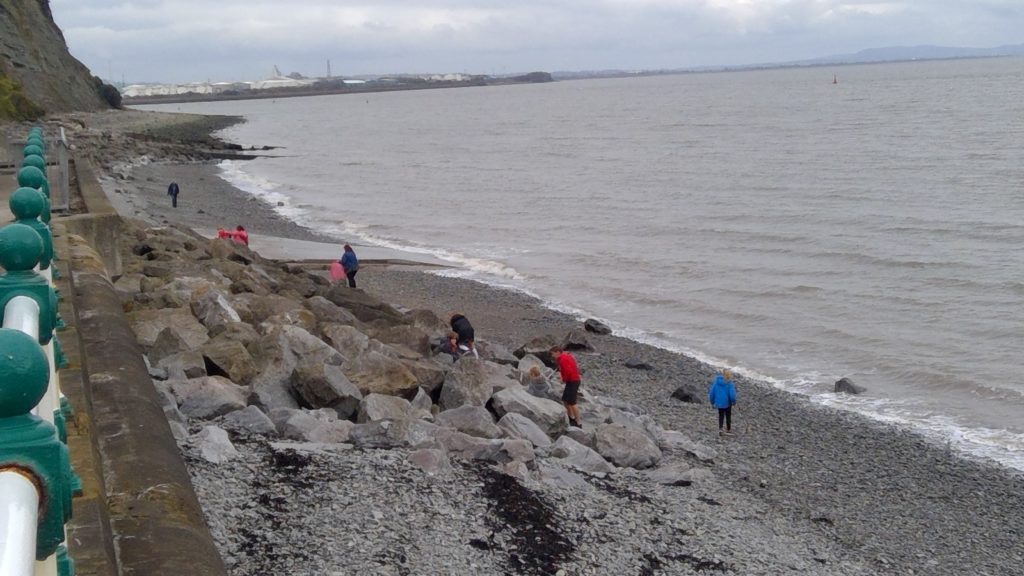 After the beach clean, Julie Giles, the Vale's education officer from Keep Wales Tidy, spoke to the students about the rubbish they had collected.
"It was fantastic to see schools coming together to raise awareness of important environmental litter issues. Many pupils were surprised to see the variety of items that were collected, and the routes that litter may take to end up on our beaches. They really wanted to make a difference," Ms Giles said.  
"I look forward to working with the eco-schools in Penarth in the future to develop actions and solutions to some of the issues we discovered."
Schools also brain stormed campaign names such as Plastic FBI – We've got a solution for plastic pollution by Evenlode primary school, and Pupils Against Plastic – Be the solution, not the pollution by Stanwell School.
Stanwell School is registered as a Green Flag eco-school with Keep Wales Tidy and has platinum-plus status, one of the highest awards in the scheme.  
Eloise Ghazi-Torbati, the eco-coordinator for Stanwell school said so many students were excited to attend the beach clean that she had to leave some behind.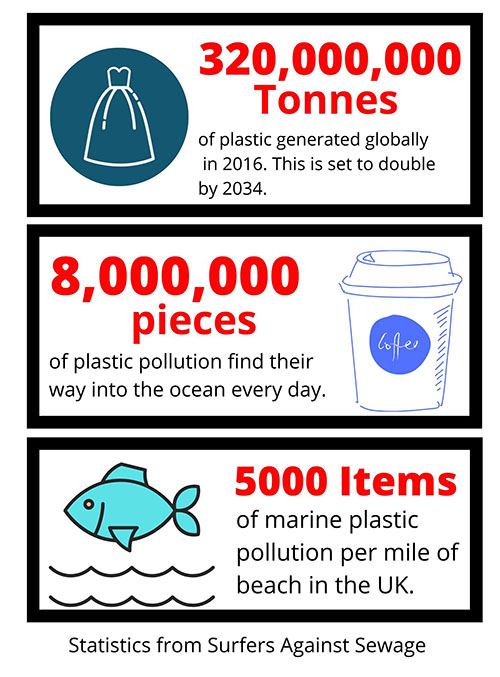 "I had to promise the other kids that they can come on the next one," said Miss Ghazi-Torbati.
Over the last few years, Stanwell has made efforts to reduce the plastic within the school environment to become more eco-friendly.
"It is really important that in school we have an eco-school group that we are really proud of and we are trying to create a culture where people are not buying wasteful things," said Miss Ghazi-Torbati.
The school sells canned water which Miss Ghazi-Torbati said has increased the number of pupils bringing reusable water bottles to school because cans are so awkward to refill.
"We want to create a culture where pupils always carry a reusable water bottle, and aren't in the habit of buying unnecessary, wasteful, single use containers. We want to help all schools in Penarth to do this too," said Neil, a year 13 student.
In the weeks running up to Christmas, the school organises a campaign called Have Yourself a Merry Eco Christmas. 
"We highlight ways you can be more environmentally conscious at Christmas. For example, making gifts, buying locally, and using reusable wrapping cloth. We are also making plastic free Christmas crackers to sell to the community," said Phoebe, a year 13 pupil.
Last year, the school planted 500 trees and is hoping to plant 100 more in March.