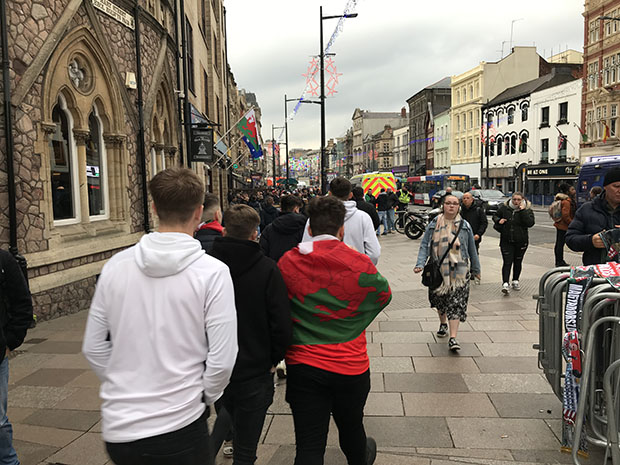 The Cardiffian spoke to Wales fans ahead of tonight's winner takes all Euro 2020 clash against Hungary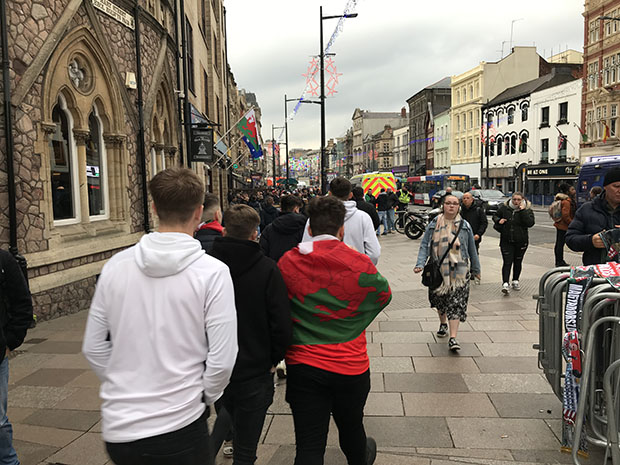 WELSH fans were in optimistic mood ahead of their side's vital Euro 2020 qualifier against Hungary tonight.
With it all to play for in Group E, The Cardiffian took to the streets to ask Welsh fans about the game, whether Giggs is the right man for the job and their hopes for Euro 2020. 
"It'll be a nervy 2-1 I think. Bale or possibly James with the goals," said Dilwyn May, 60, formerly of Abertysswg.
"Azerbaijan were a good technical side but they haven't got the footballing knowledge, but we got through it. This is the big one. We made one mistake out there and got penalised for it."
Should Wales lose to Hungary, they are assured of a home play-off tie but Mr May, who travelled 3,600 miles following Wales in Euro 2016, said qualifying through the play-offs would harm Wales' chances.  
"Looking at the groups we could have, we'd struggle to get out because of the top seeds. We'd have to play well like we did in 2016. We put in pretty good performances against seeds two and three," he said. 
Lloyd Pike, 21, who lives in Cardiff said: "I think Wales will win today. It's a massive occasion with the Red Wall behind them, it'll take them over the line. 
"It's not far off our best team with Ramsey and Bale both looking likely to start, I think we'll have too much for Hungary going forward."
Mr Pike believes that if Wales don't progress to the tournament next summer, manager Ryan Giggs should go.
"If we don't win tonight then I think Giggs should see us through to the play-offs. If we don't qualify overall, then I don't think he is the man to take us forward.
"Arguably our best squad in decades and we had a favourable draw for the campaign."
Daniel Beddow, 23, who lives outside Cardiff but has travelled down for the game said: "I don't personally think Giggs is the right man for the job and with the quality we've got we should have qualified easily for the Euros." 
Mr Beddow is optimistic about Wales' chances against Hungary, as well as their chances should they get to next summer's tournament.
"Hungary are missing their two starting centre-backs and one of their starting full-backs is suspended so I think Wales will have enough to win today," he said.
"I think we have the ability to at least get to the quarters of the Euros with some of the players we have but Giggs needs to get the boys playing to their ability if we're to stand a chance."