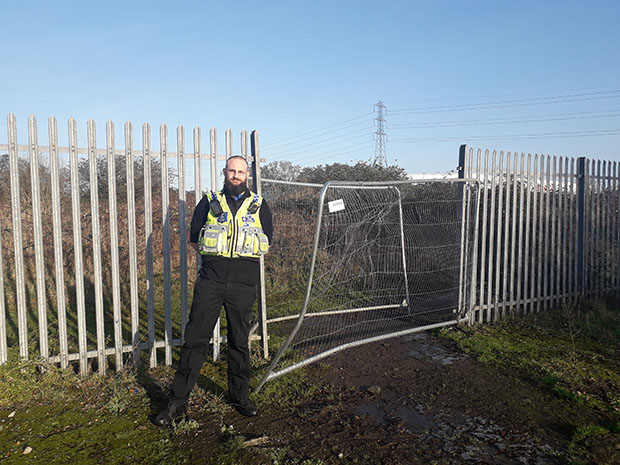 Community police and residents call for better fences to stop speeding motorbikes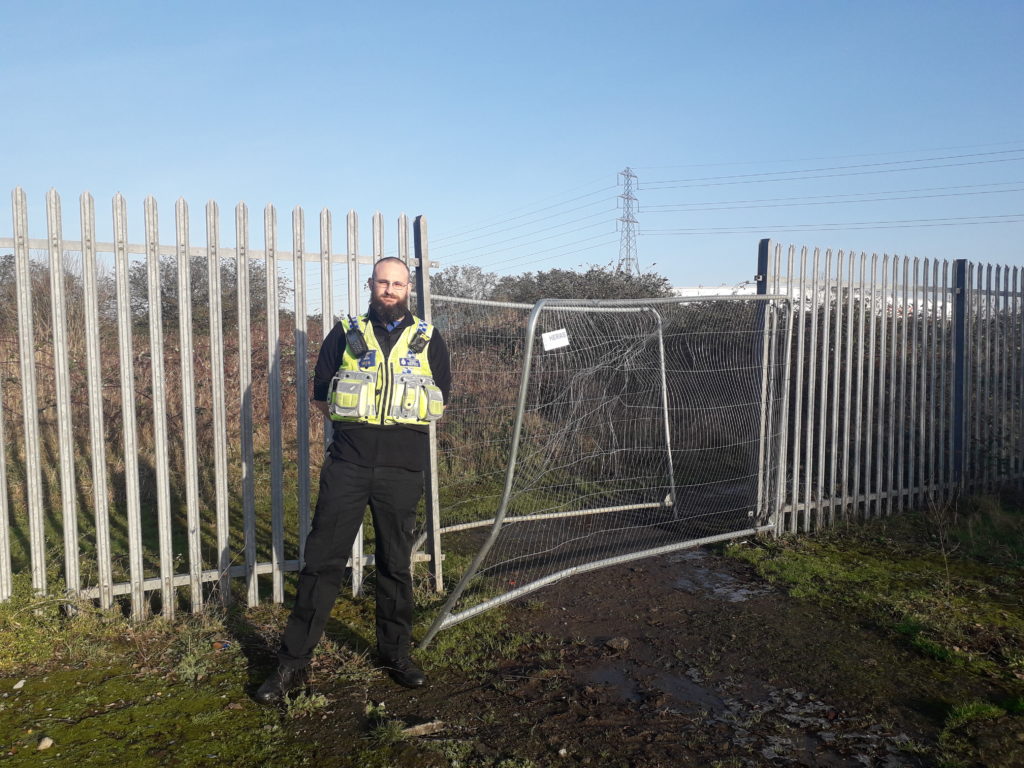 MOTORCYCLISTS as young as 14 are speeding through the streets of Splott and Adamsdown to get to Tremorfa park, often without wearing helmets.
The bikers are finding it easy to move through the parks and evade community police because of gaps in fencing and inadequate gates.
PCSO Simon Pinnell, 36, has been looking at this issue for three years. He believes better fencing and gates would help to reduce the problems.
"If we can put kissing gates in, lock the gates properly and put adequate fencing in – not wooden fencing that can be kicked out – it solves a lot of the problems.
"There's an issue in Tremorfa Park where they've damaged the entranceway. There's a narrow-way (gates that allow people to walk through but stop bikes), but they've ripped the two narrowing sections off it.
"It has been highlighted to the parks department and they'll say 'We'll send somebody to have a look', but it just doesn't seem to get repaired."
Splott Albion FC coach Daniel Harvey, 28, of Habershon Street, said: "We need the fences to be secure. At the moment, it's an open-ended park.
"There needs to be better gated areas and better fencing in the area."
PCSO Pinnell said "I've seen mopeds and motorbikes go straight through the gates without stopping at 30 to 40 miles per hour."
Splott councillor Jane Henshaw said: "The reason this has taken so long to resolve is because we repair the fence, but we haven't found who cuts it open."
"I suspect if we did, someone else would be ready to take on the job."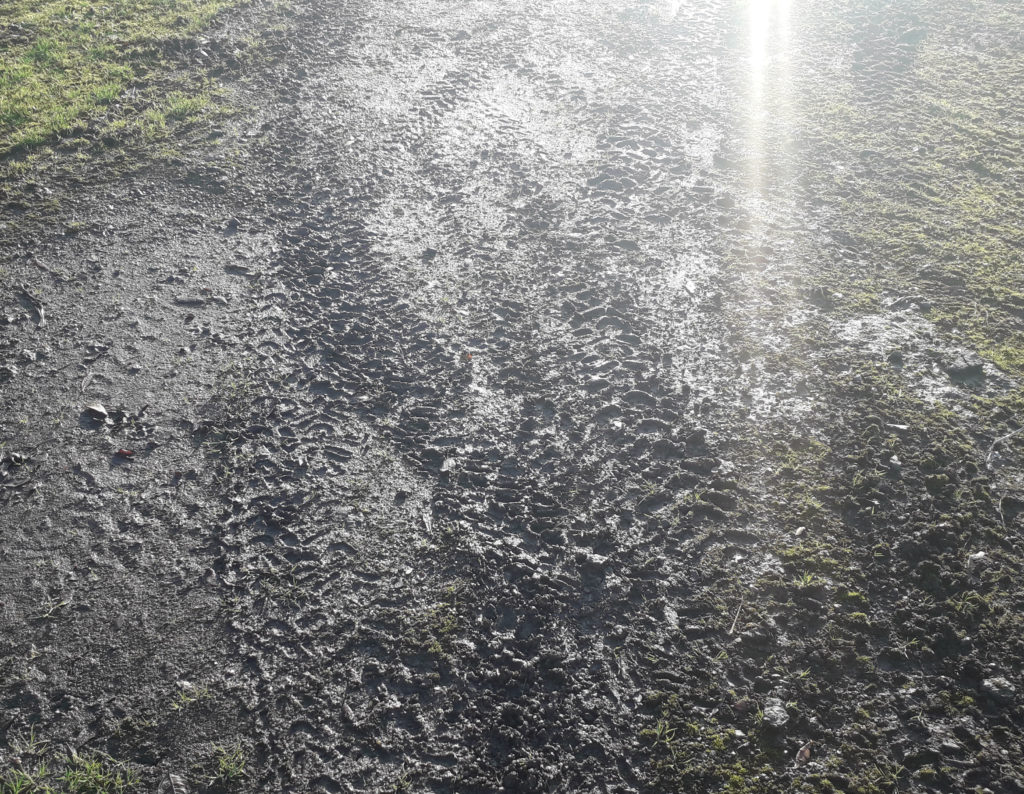 The riders have disrupted sports matches in the past, driving through training sessions run for children as young as eight years old.
Mr Harvey said the damage caused to the pitches makes them unplayable.
The safety of all those involved is a concern to PCSO Pinnell, who said: "These people endanger dogs, runners, kids – you name it.
"Whoever's in the park is at risk because a vehicle has gone from the road, which they shouldn't be on anyway, to a park."
There are also fears for the safety of the riders, as often they do not wear helmets.
Operation Red Mana is a South Wales Police campaign that targets illegal off-road biking and confiscates the vehicles. Its many successes have been posted on the South Wales Police Twitter account.
There is no easy fix to the problem, with PCSO Pinnell and Coun Henshaw agreeing that there needs to be a collaborative effort from services and residents in the area.
Coun Henshaw said: "We are able to tackle this sort of anti-social behaviour through tenancy agreements and by having a more joined-up approach with other agencies."
PCSO Pinnell said "We're trying to push other departments and services to take responsibility, but residents need to take personal responsibility as well.
"This can be by simply closing and locking gates when using sports pitches, so training won't be disrupted. It's going to take a lot of people working together."
Cardiff council has been approached for further comment.