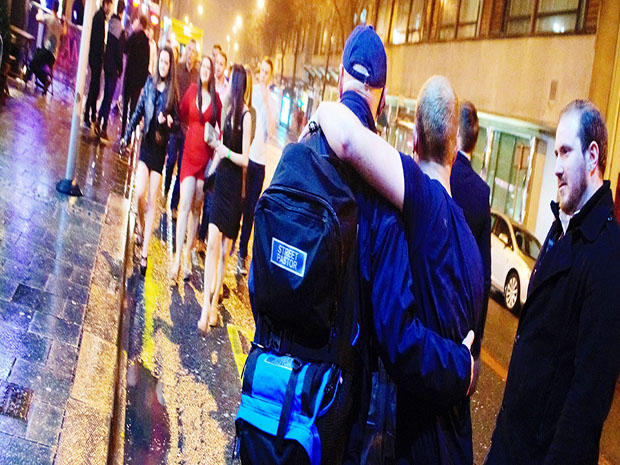 'We just want people to get home safely,' say street pastors, as city wins second Purple Flag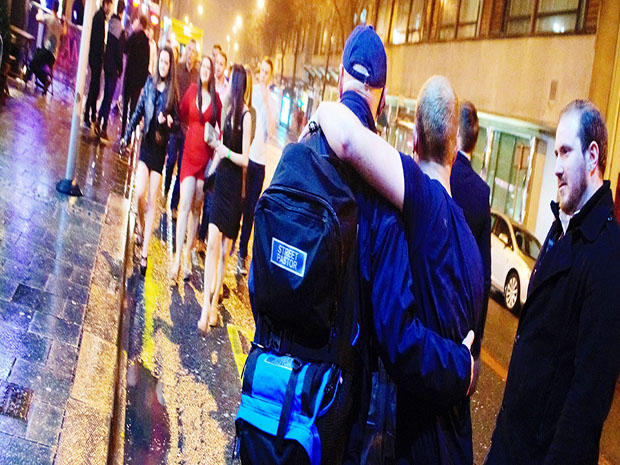 CARDIFF has won the Purple Flag for the second time, recognising it as a safe night out – thanks in part to work from street pastors.
"If people are vulnerable or not in a good way we try to help. We give them some water, maybe some chocolate and walk with them to make sure they're safe," said Jackie Bradshaw, coordinator of Street Pastors Cardiff.
Operating in two teams the pastors work every Friday and Saturday night on Mill Lane, Greyfriars Road, St Mary Street and Churchill Way.
"We don't try to do too much. There's an alcohol treatment centre on Charles Street with healthcare professionals.
"We're all local Christians. We just want to help people, listen to them and reunite them with their friends.
"We give out flip-flops to girls not wearing their high-heels, so they don't have to walk home barefoot, as the ground is not great for walking with all the broken glass," said Ms Bradshaw.
The Ascension Trust, a Christian inter-denominational organisation, runs the Street Pastors scheme, which began in Brixton in 2003 with 18 volunteers.
There are now pastors in 300 towns in the UK with over 20,000 volunteers.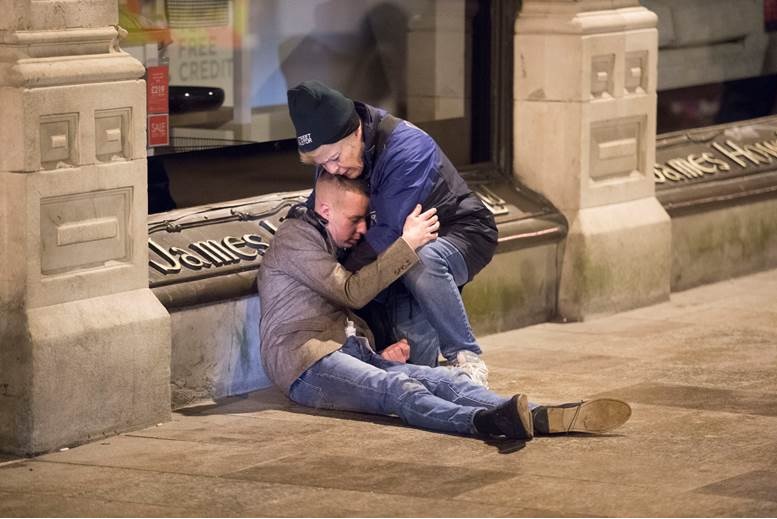 Purple Flag assessors watched the pastors in action and Ms Bradshaw said they recognised the value they added to keeping Cardiff safe.
"Every night is different. One time we were trying a help a man find his hotel, it was his first time in Cardiff so he didn't know the area very well.
"He was looking for a Travelodge on St Mary Street and it turned out we were standing right outside it!" she said.
The Purple Flag, launched in 2012, is an accreditation scheme similar to Blue Flags for beaches and is the gold standard for night-time destinations.
To be accredited by the Association of Town and City Management towns and cities need to show they are safe and welcoming and there is a "vibrant choice of leisure and entertainment for a diversity of ages, groups, lifestyles and cultures".
FOR Cardiff led the application with help from South Wales Police, Cardiff Council and the street pastors.
Adrian Field, executive director of FOR Cardiff, an association of city centre businesses, said: "Our mission is to make sure the city centre is a welcoming and safe environment that can be enjoyed by everyone.
"Cardiff can officially continue to be recognised for its varied cultural offering and its safety.
"FOR Cardiff are proud to lead on obtaining the Purple Flag award for the second year running and delighted we have been successful in retaining it."