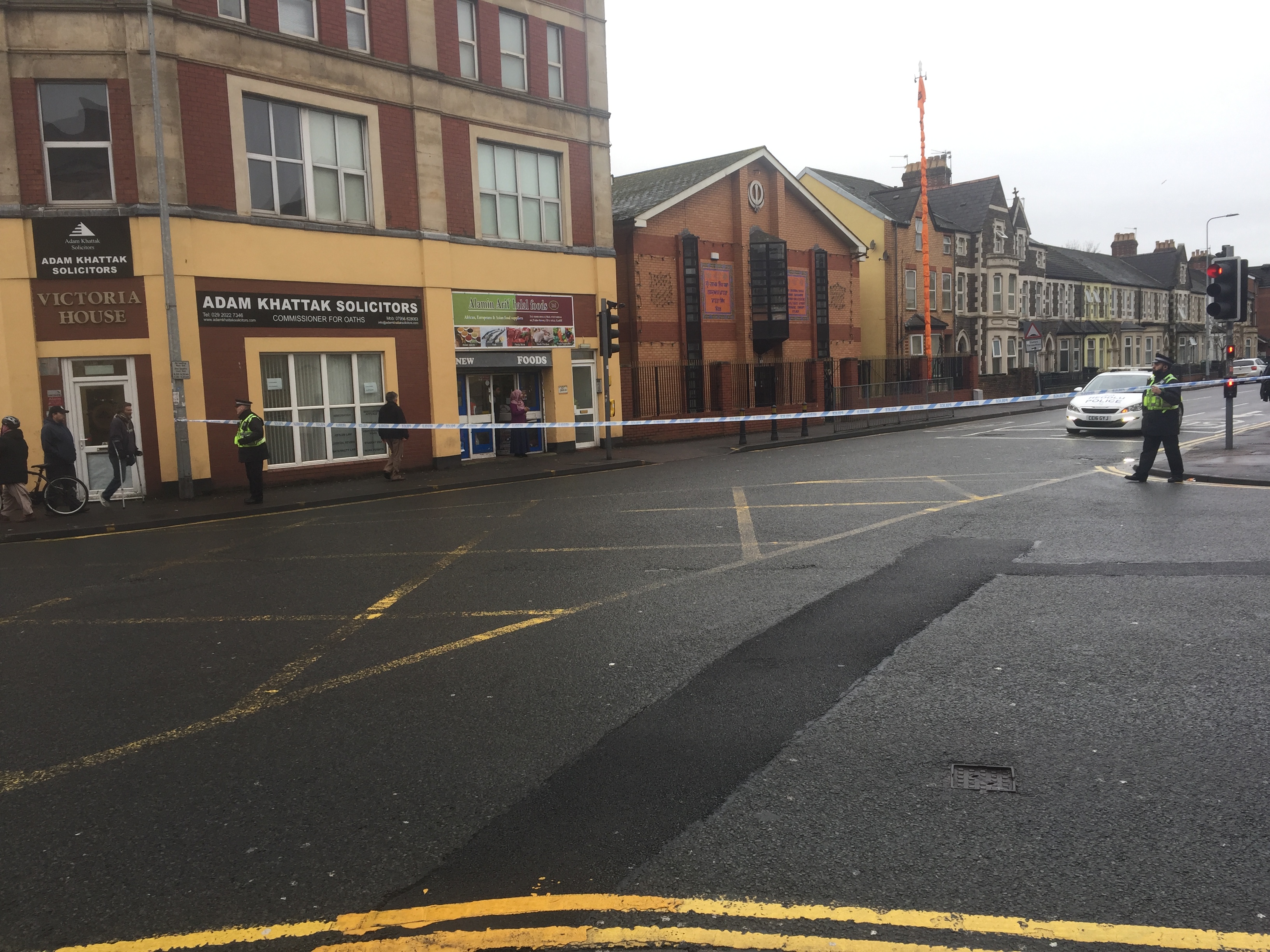 Ninian Park Road and surrounding side streets have been cordoned off by police after incident this morning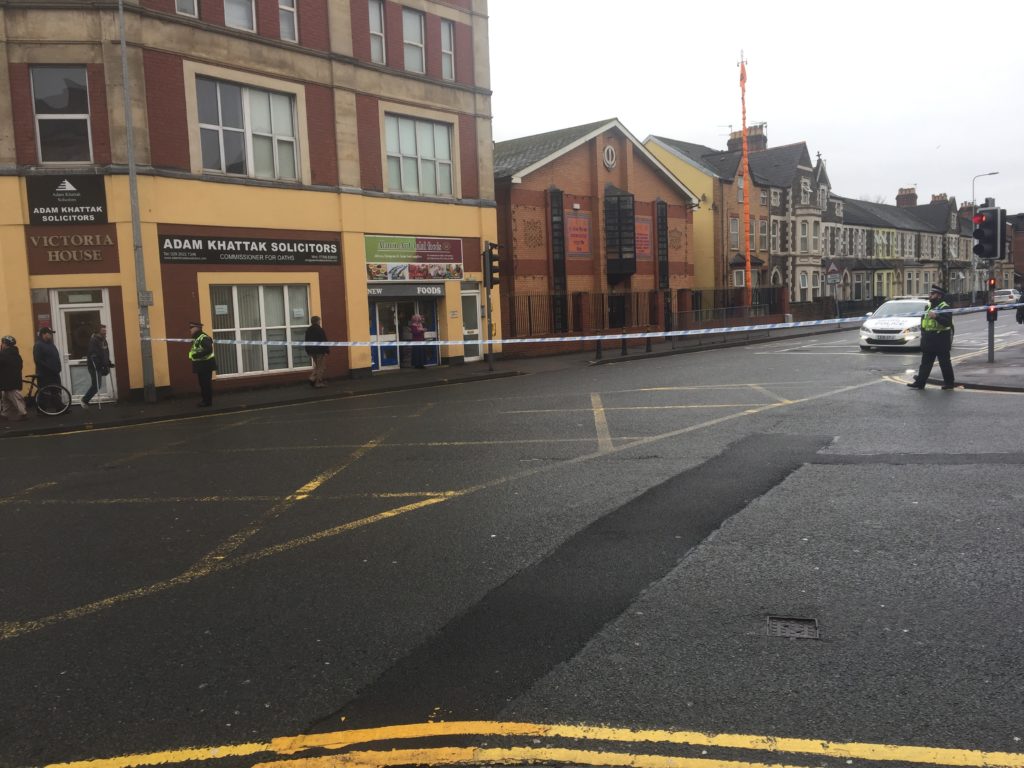 A MAN is in hospital with multiple stab wounds, after police responded to reports of a serious assault on Smeaton Street, in the Riverside area of Cardiff at 7.40am.
The man was taken to University Hospital of Wales and is currently said to be in a stable condition. 
Police have cordoned off the area starting from the junction with Ninian Park Road and Clare Road, including surrounding side streets.
The cordon expanded as the morning progressed starting with Smeaton Street and Telford Street to include the majority of Ninian Park Road.
Specialist armed officers were at the scene as a precaution.
A spokesperson for South Wales Police said: "Officers are investigating the circumstances of the incident and are carrying out extensive enquiries in the area to identify and arrest those responsible."
"We thank local residents for their patience and understanding at this time. Understandably there is shock and worry within the community when an incident such as this happens. 
"Families and communities can play their part in helping to tackle serious violence by taking responsibility for their children and young adults who are on the fringes of criminality or at risk of carrying a knife."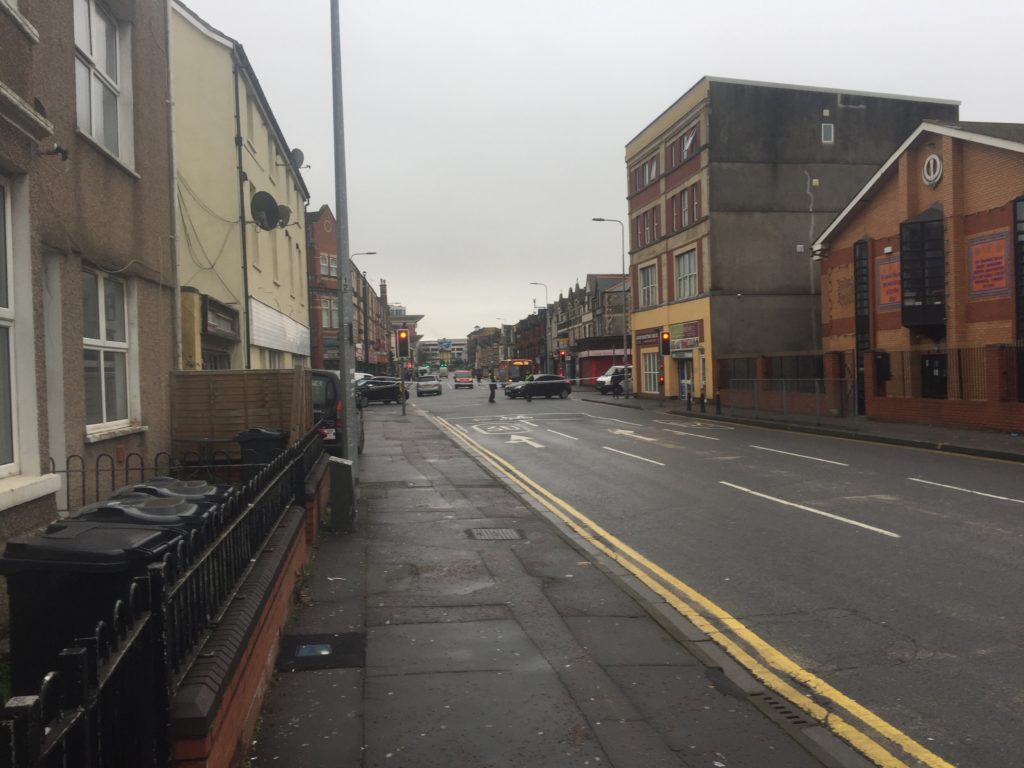 A resident of Wells Street of 24 years said: "The police have put up a brick wall. They haven't told us anything. You wouldn't get this in Cyncoed.
"We had kids with machetes down the street last year.
"They told my friend that the nursery down the road was on lockdown. We should have been informed."
In the last seven months, the Cardiff Operation Sceptre Team -part of a nationwide knife crime crackdown – have: 
Arrested more than 250 people
Seized more than 70 weapons
Carried out nearly 600 stop searches
South Wales Police describe the crackdown as: "a covert team making the streets uncomfortable for anyone who matches the profile of those involved in knife crime." 
In addition, the force's Operation Crater Team have arrested more than 200 suspected drug dealers across the city, and Neighbourhood Teams are present in the community. 
Anyone with concerns can call 101, Crimestoppers anonymously on 0800 555 111 or 999 in an emergency.