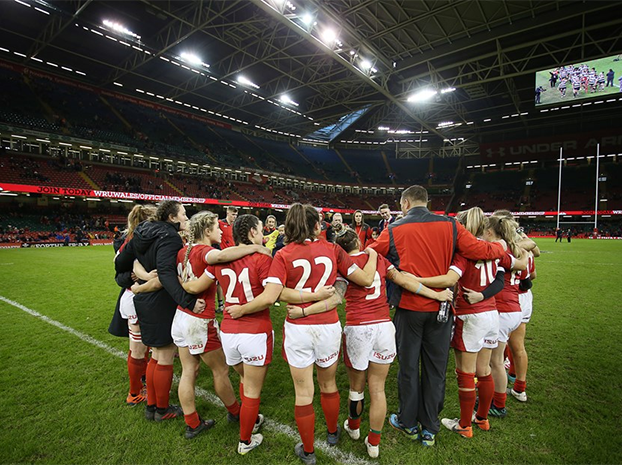 Wales Women v Italy will kick off at 1pm this Sunday
WALES Women will look to improve on last year's fourth place finish when they start their campaign on Sunday against Italy, despite the absence of head coach Rowland Phillips.
Coach Chris Horsman faces a tough task against an Italian side that finished second in the Six Nations last year.
Horsman is pleased with the squad's level of competition but admits that Sunday will be a tough game, with Italy being the ones to beat.
"Italy has always been a key match for us and this Sunday will be no different," said Horsman.
"It will be a tough game with no hiding place. We have asked a lot of the players, increasing the intensity of training and they've met the challenge head on."
Horsman has stepped up to take charge of Wales as Rowland Phillips continues to be away from the side without explanation.
Wales welcome back winger Jasmine Joyce and centre Hannah Jones to the starting XV after their time in Australia playing in the national sevens league.
Number 8 Siwan Lillicrap captains the side while Cardiff Blues Community Foundation's Kelsey Jones, who plays for Ospreys, plays in the number two jersey.
Carys Phillips and Sioned Harris have been omitted from Chris Horsman, Geraint Lewis and Gareth Wyatt's plans to use the Six Nations as a chance to create a 2021 squad.
The tournament marks two years since Bethan Thomas made her debut after swapping surfing for rugby.
Five Cardiff Blues Players are included in the squad including Georgia Evans, Manon Johnes and Paige Randall.
Substitutes are Molly Kelly, Cara Hope, Ruth Lewis, Georgia Evans, Alisha Butchers, Manon Johnes, Ffion Lewis and Paige Randall.