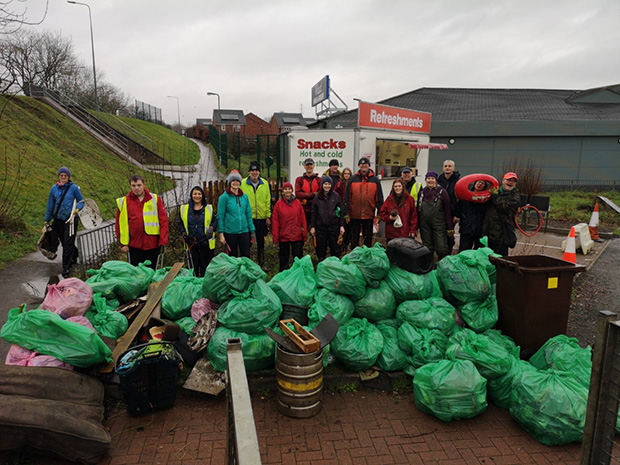 An army of 51 volunteers clear neighbourhood of dangerous fly-tipping
MORE than 50 volunteers teamed up with Cardiff Rivers Group to remove rubbish left at Faendre Reen and the surrounding area in St Mellons.
Over two hours, the volunteers collected 130 bags of household litter as well as pieces of scrap metal, furniture, electronics, vehicle tyres and old toys.
Laura Price, 33, is a litter picker and dental nurse from Old St Mellons. She said: "Fly tipping is a much bigger health and safety problem than everyday littering.
"Not only is it a hazard to wildlife but in areas like this, near Willowbrook Primary School and Hendre Lake Park, it could be a real danger to children.
"I'm a mum of two and I worry my kids will hurt themselves if they go playing in the woods around the park.
"It's a shame they're not safe because we have so much lovely woodland here for the children to explore. It's a great way for them to learn about wildlife and the world around them."
Mrs Price added that a surprisingly large amount of the waste commonly fly-tipped in areas like Faendre Reen is fully recyclable.
"There are waste centres all over Cardiff and some of the more common items we find like scrap metal, electrical appliances and mattresses can usually be collected and recycled by the council for free."
Some of the rubbish collected by the volunteers (Photo by St Mellons Clean Up)

The rubbish included mattress, bicycles and electronics (Photo by St Mellons Clean Up)
The Together Trust, a group of community volunteers based in Trowbridge and St Mellons, provided the litter pickers with enough funding for professional equipment and to cover the cost of insurance.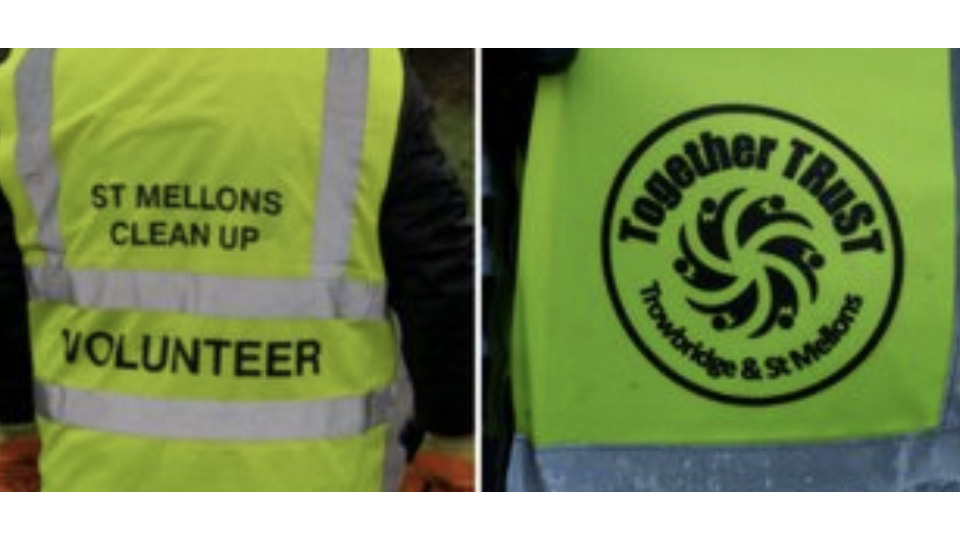 The Together Trust is responsible for distributing a £1 million grant awarded to St Mellons and Trowbridge by the Big Lottery fund.
The grant was given as part of the "invest local" scheme managed by the Building Communities Trust.
The money can be spent over 10 years on projects that improve the quality of life for people in the area.
Christopher Pratt, a spokesman for the Building Communities Trust, said: "Each community has a steering group to decide how the money would be best spent in the area.
"The idea is to make sure the decisions which effect these communities are made by the people who live in them.
"We're delighted to see the fund being used to combat a problem which the community in St Mellons are passionate about."