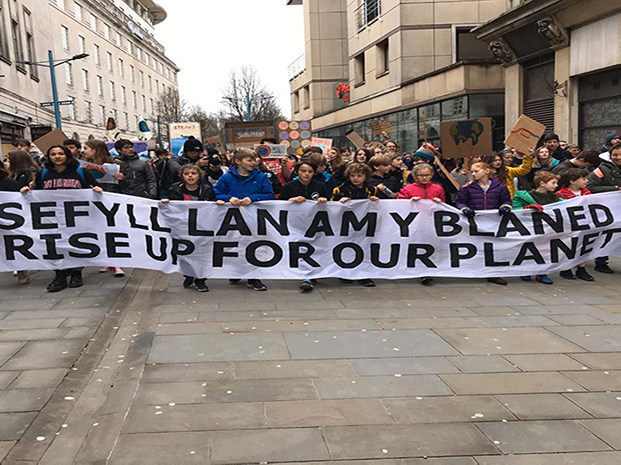 'We have a 12-year ultimatum, nothing has changed so we continue to strike'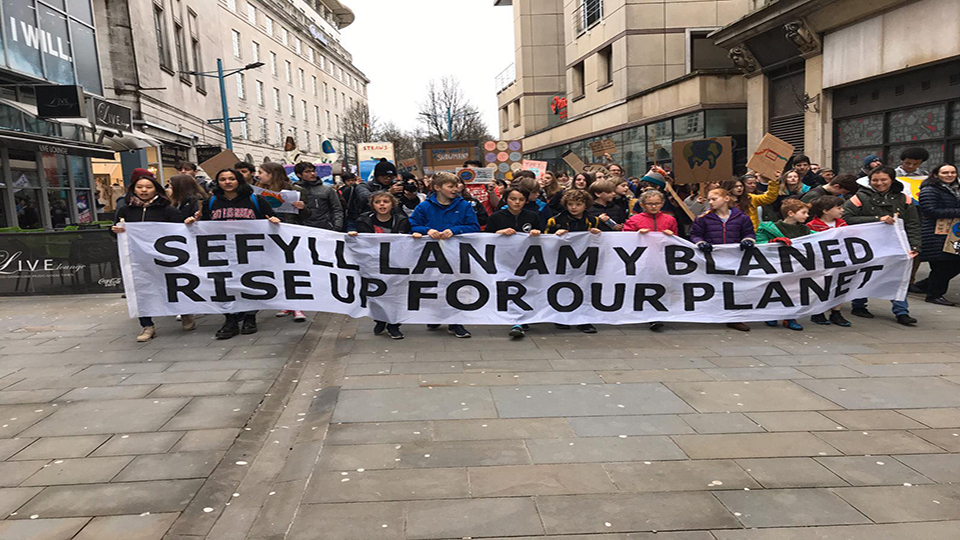 A WELSH youth organisation held a climate change protest marching from Cardiff City Hall to the Senedd on Valentine's Day.
The strike started at 10am at City Hall and the protesters arrived at the Senedd by 11.30am.
Students and their families walked through the streets chanting and waving homemade signs.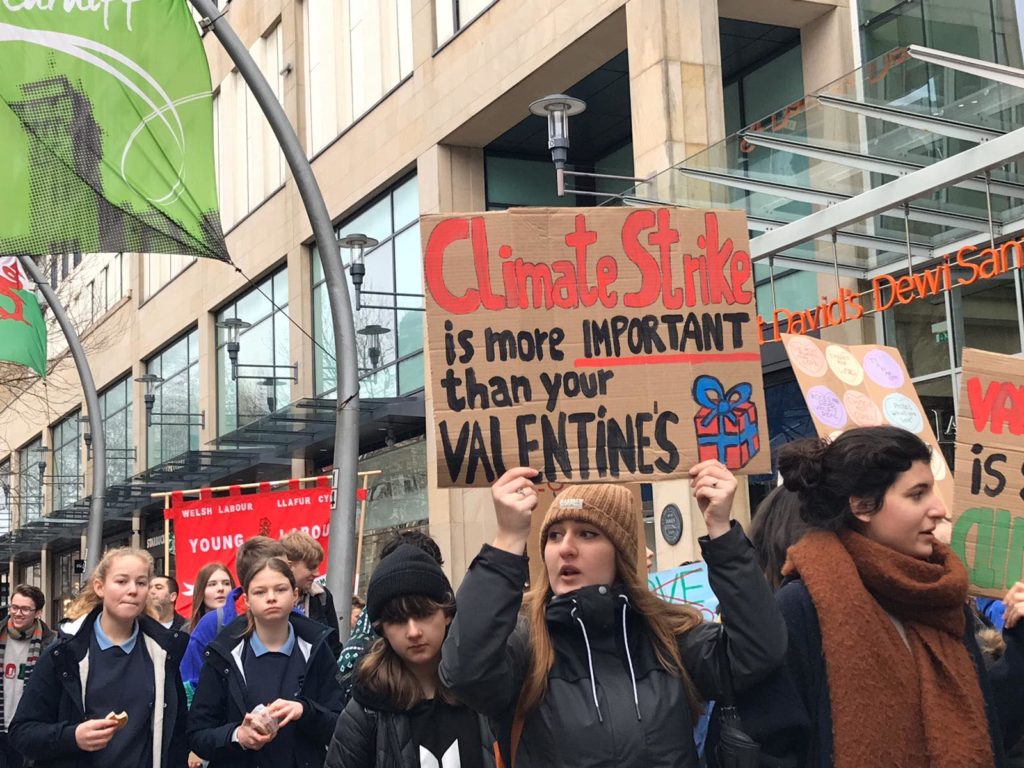 A popular slogan was "Tell me what democracy looks like, this is what democracy looks like".
Others included "Sea levels are rising and so are we". and "Fossil fuel, fossil free, think about our legacy".
Around 150 people turned up to the march, including pupils from Bro Edern School and Cardiff High.
Amnesty International, a Cardiff University society with over 40 members, showed up to support the young people.
A spokesperson for the society said: "Our main campaign is against climate change – we are working together to raise more awareness of the issue."
A lot of the students at the protest had missed a day of school to take part, including Marcelo, 18, a student from Atlantic College.
"I think that the support that our school has given us by providing us a member of a staff and a bus to take us to the strike is important.
"The school cannot openly support us, but as long as we not getting punished, I think they have been great," he said.
Protesters wrote notes to the Senedd about the changes they want to see.

They gave the postbox to the Senedd at the end of the strike.
Welsh Youth Strike 4Climate Change is a part of a UK-wide organisation whose mission statement is to striker to get the government's attention.
A member of the organisation said: "One year ago we had our first climate change strike in Cardiff.
"We wrote an open letter to the government asking for change- it sucks that we are here a year later asking for the same thing.
"We have been given a 12-year ultimatum – nothing has changed and that is why we will continue to strike."
In 2018, the United Nations' Intergovernmental Panel on Climate Change released a report saying the world had 12 years to reverse the damage made by global warming.
A year later, Cardiff Council declared a climate emergency. It announced it would be joining other councils across the UK to implement the new Low Carbon Delivery Plan which it hopes will make Wales carbon neutral by 2030.
The council said: "We will continue to work with partners across the city and region to develop and implement best practice methods that can deliver carbon reductions and help limit global warming."