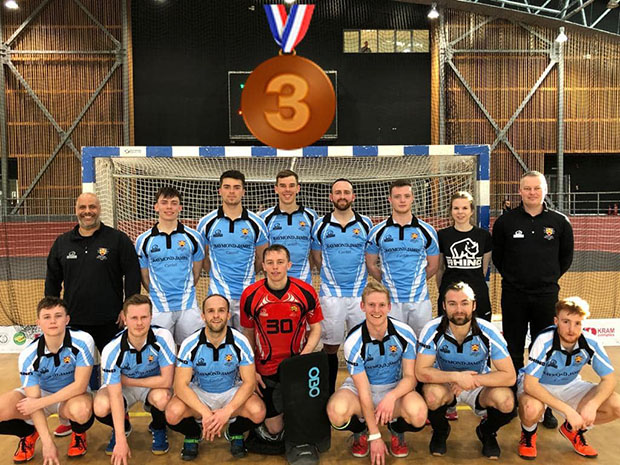 Cardiff and Met Hockey surprised to finish third, representing Wales in Bulgaria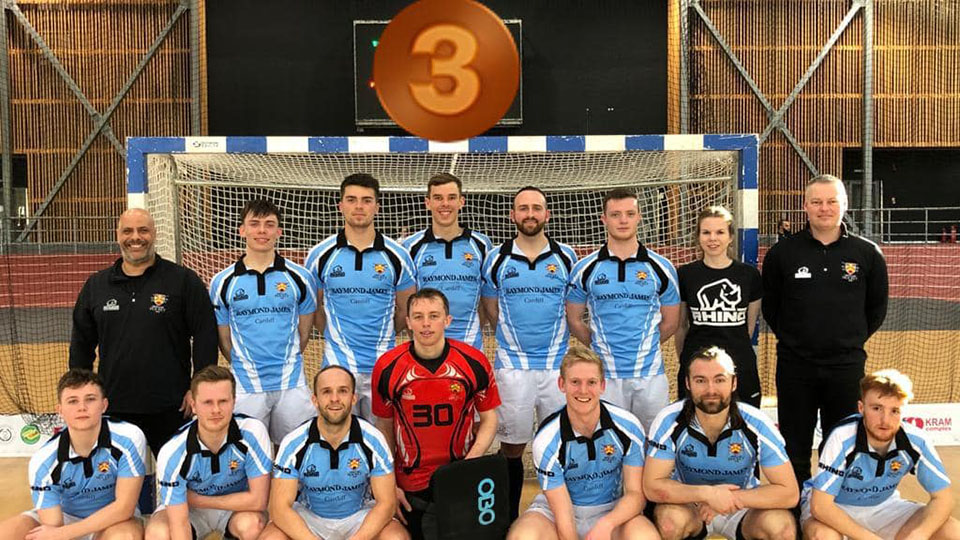 CARDIFF and Met Hockey surprised themselves by finishing third in a European competition they couldn't properly practise for.
They may be reigning European outdoor champions but the team have nowhere to practise indoors.
This put them at a disadvantage against some of the other teams at the EuroHockey Indoor Club Championship in Varna, Bulgaria, on Sunday.
Head coach Walid Abdo said: "It's a pretty big achievement. We have to go in hugely under-prepared as we can't practise indoors. We had the Welsh Championships in January, but hadn't played for about six weeks before the competition.
"We rely on the fact that we're tactically sound, we're tactically very strong, and hope the lads can adapt."
Indoor hockey is played in a smaller area than outdoor hockey and a team consists of six players, rather than 11. As a result , the players are much more involved in all of the action and the game is much faster. Abdo compared it to changing from outdoor football to five-a-side.
The team trains outdoors at Sophia Gardens as Cardiff does not have an indoor hockey arena. There is an indoor centre in Merthyr Tydfil, but it is booked until the end of the year.
After a win, a draw and a loss in the group stages on Saturday, they beat HC Bra 2-1, from a town in the north-west of Italy.
On Sunday they were pitted against HC OKS-SHVSM Vinnitsa, from western Ukraine, losing 1-2. Vinnitsa won the tournament.
"We were really disappointed, of course. We lost to the gold medallists who went on to win, and we had a lot of opportunities to beat them that we didn't take. It was a really good game.
"You have to be fair to them though. They took their chances and played well," said Abdo.
After the result, Wales are now ranked 20th in the men's indoor Hockey EHF Ranking for Nations.
Cardiff and Met, whose first team play in the England Hockey National League, Division 1 North, have six senior men's teams and five senior ladies teams, as well as three University men's teams and four University ladies teams. They play in senior English and Welsh leagues, as well as UK University leagues.
The first team are currently second in their league.
"We are looking at this as a springboard for our outdoor season. We have one game in hand against the team above us so there's hope there," said Abdo.
They are looking to finish the season on a high and travel to the EuroHockey Club Trophy I outdoor championships in Vienna this summer, which they hope to claim for the second year running.