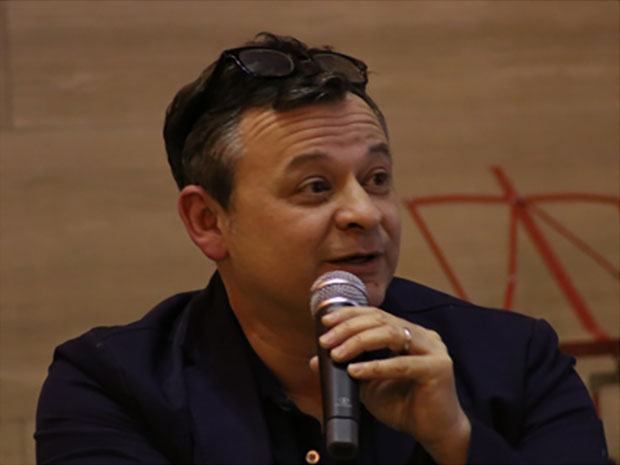 Manic Street Preachers singer entertains audience in interview with Huw Stephens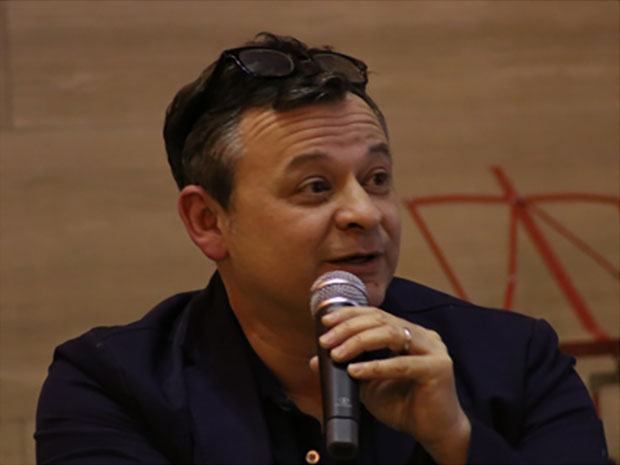 James Dean Bradfield closed the Seren Cardiff Poetry Festival with a talk at the Temple of Peace.
The Manic Street Preachers frontman spoke to radio DJ Huw Stephens on Sunday evening about his 'desert island' poems to round off the three-day festival.
Poets such as Emyr Humphreys, John Burnside and Emily Dickinson were chosen by Bradfield for his poetry pamphlet which was sold to raise money for Velindre Cancer Centre.
The Blackwood born musician also announced a new concept album written with one of the poets he chose, Nicky Wire's brother, Patrick Jones.
Jill Berrett, 73, from Roath who writes her own poetry and attended the event said: "I thought this might introduce me to new ways and give me inspiration – which it's definitely done.
"Although I'd heard of all the poets, I hadn't read all the poems, so it was really good to hear his personal take on them."
Alan Ford, 42, said: "I'm kind of new to poetry in terms of reading it. I do like hip-hop. It was interesting that he mentioned Chuck D and Public Enemy.
"As soon as he said 'bass how low can you go' I knew that instantly."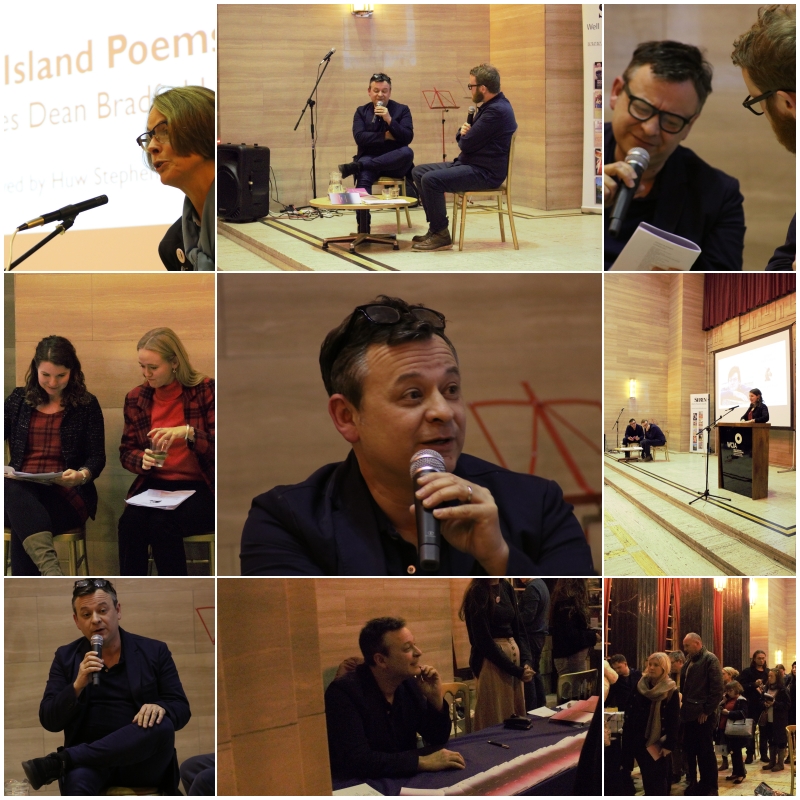 Bradfield expressed his admiration for hip-hop and started rapping the Public Enemy song 'Bring the Noise' during his talk.
"It was fantastic to listen to him and his thoughts and feelings about the poetry he chose. He elaborated on it beautifully," said Mr Ford.
Bradfield chose the Emily Dickinson poem 'It was not Death, for I stood up' and said it was his favourite out of all the poems chosen.
"It crystallised a similar feeling to myself of teenage angst," said Mr Ford.
"It made it even clearer what the poem meant. The words were penetrating ever so slightly so it was really helpful to listen to how he was affected by poetry and how that clarified the poem itself."
Bradfield said poetry for him was all about the killer lines – such as those given to him by Manic's lyricists Nicky Wire and Richey Edwards over the years.
The three-day festival held many events across the weekend including workshops, readings and the Wales Poetry Award – which was won by experimental poet Leo Temple.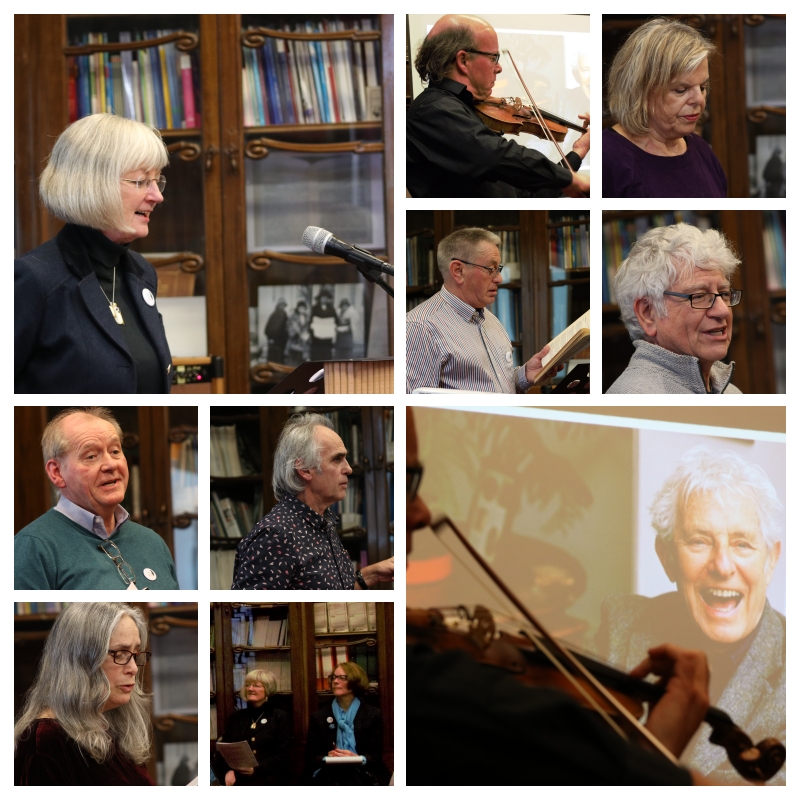 Mick Felton, publisher of Seren Books who ran the festival, said: "The idea is to introduce new people, through the conduit of James Dean Bradfield, to poetry they haven't come across or they haven't really thought about since they were at school."
Mr Felton, who has been at Seren for 40 years, hopes the festival will encourage a new audience to seek out poetry.
"Poetry's important and people are returning to it more and more. There's this Insta poet thing that's going on now with hundreds and thousands of followers," he said.
The Insta poet phenomenon sees poets write easily shareable poems on social media platforms such as Instagram.
One of the most popular poets, Rupi Kaur, has nearly four million followers and published a book of poetry, 'Milk and Honey', in 2014.
"It's like a lot of artforms it finds new audiences in new ways and social media is a new way of poets finding audiences," said Mr Felton.
Festival director Amy Wack emphasised the enduring nature of poetry: "People always will read poetry. It's the thing that started around the campfire in ancient times.
"In Wales you would learn about the Mabignion [the medieval collection Welsh folk stories]. It will always come from the people who have something to say and are just compelled to say them.
Ms Wack, originally from California, was also keen to stress the diversity of the festival.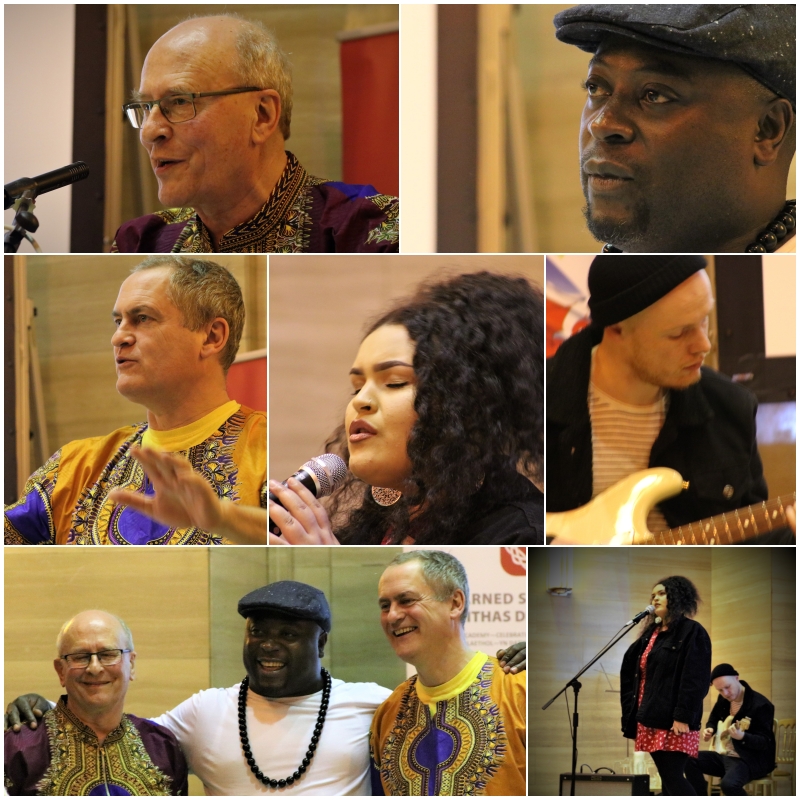 "There are more minority communities as well especially in Cardiff.
"That means a whole new generation of people have different interests and concerns and you have to address that audience," she said.
"It's a whole new world. Now we have a cornucopia of different subject matters."
Mr Felton is optimistic for the future of the festival and Welsh poetry.
"Hopefully we've found a new home in the Temple of Peace," he said.
"We know we have more funding coming next year and we wanted to experiment and make sure that it was the right place to do something with enough space.
"There's a lot of things to challenge, with Brexit and potential break up of UK. It'll be interesting to see if poets reflect this call for independence from Wales."