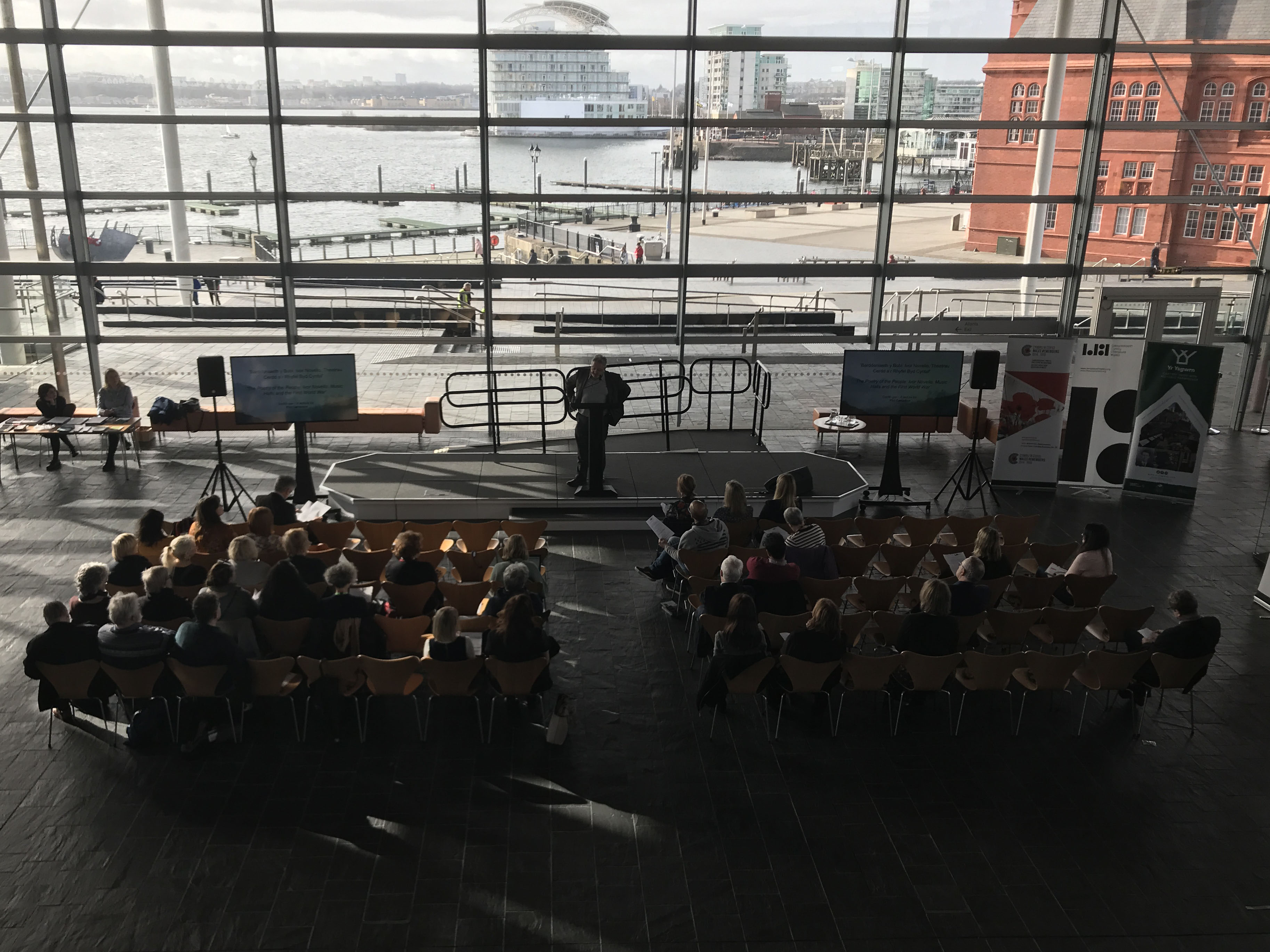 CHILDREN, poets and Assembly Members gathered in the Senedd today to read poetry about war and remembrance.  
The event, called Holy Glimmers of Goodbyes, was planned by Literature for Wales at the request of First Minister Mark Drakeford and was made up of readings in both English and Welsh.  
Lleucu Siencyn, chierf executive of Literature Wales, said: "Who knows, in generations to come people may be studying the work of the young people here today."
The day began with a talk by students from Fitzalan High School on the Anglo-Welsh poet Edward Thomas and looked at comparisons with Johnny Cash, Cat Stevens, U2 and OneRepublic 
Phil Carradice, writer and broadcaster, took to the stage next to give a brief lecture on Cardiff-born Ivor Novello, who wrote the music for the famous World War One song We'll keep the home fires burning.
Mr Carradice said: "The song became so popular it was sung throughout the trenches and prompted fellow war poet Siegfried Sasson to say: If I ever get through the war, I am going to find the man who wrote that song and shoot him. 
"He did find him but he didn't kill him. Instead he fell in love with him and they had an affair."  
One of the event's organisers, Branwen Llewellyn, 32, said: "It was the First Minister's idea to have a poetry marathon.  
"He approached us with the idea about a year ago but it has taken a little while to get it together because we wanted politicians and schoolchildren to be equally involved.  
"The poetry you'll hear today is as relevant now as it's ever been, we are a bilingual organisation and the Senedd is a bilingual building so this is also a celebration of Welsh language and its lyrical history."  
Sir Deian Hopkin, head of Wales Remembers, quoted John F. Kennedy: "If more politicians knew poetry and more poets knew politics, I am convinced the world would be a little better place in which to live. 
"It is a shame he didn't see the Senedd today because this event shows the other side to politics; the human side."  
The First Minister read first, choosing Wilfred Owen's famous poem Futility.  
Adam Price and  Rhun ap Iorwerth and Kirsty Williams all read poems in Welsh. 
The last school group of the day was made up of girls from the bilingual comprehensive, Ysgol Calon Cymru, which only opened in September 2018.  
The girls performed a mixture of poetry in Welsh that drew on international influences and rhythms to demonstrate awareness of current conflicts around the world.