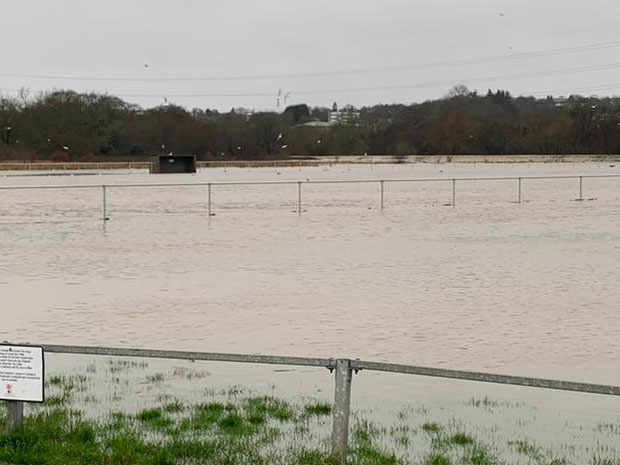 Club is raising money to replace waterlogged equipment and repair pitch 
STORM Dennis has left Llanrumney United FC with around £3,000 worth of damage. 
The team's football pitch, changing rooms and lock-ups in Riverside park, were left a metre underwater when the Rhymney river burst its banks. 
Staff at Llanrumney United were unable to access their buildings for three days after the storms ceased.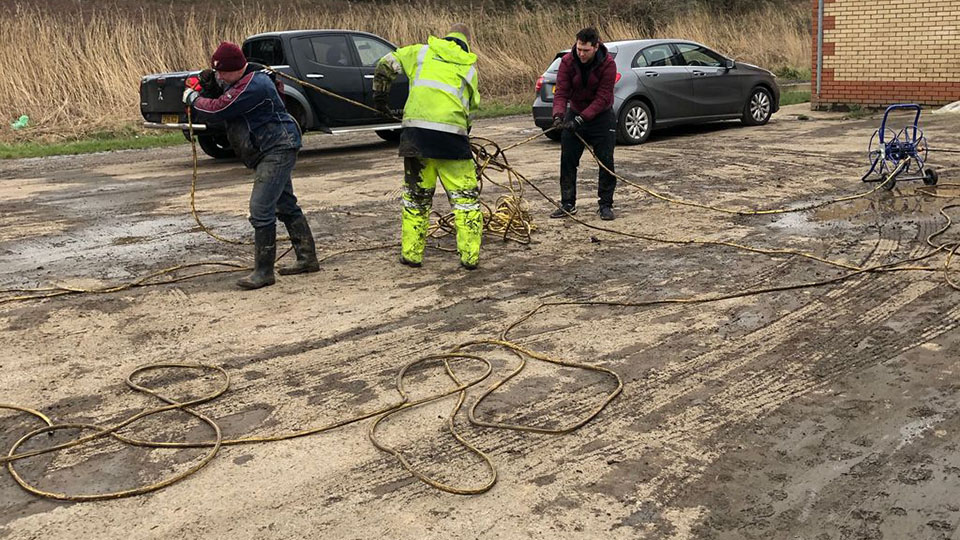 The team's under 14s coach, Gareth Brookman, 36, said: "We were really disappointed to find four team kits, our training equipment and our pitch maintenance machinery had all suffered serious water damage.
"This stuff isn't cheap, especially the pitch maintenance equipment, so we needed to get started with fundraising immediately."
The club set up a "football scratch card" as a way of raising money to replace the damaged team kits, which sold out in 24 hours.
About 40 entries were made by individuals, businesses and other clubs, raising £800.
Entries were priced at £20 each and the winner will have either their name or business printed on the new kit as the team's official sponsor.
Jo Wicks, 42, a supermarket assistant from Llanrumney has two children who play football at Llanrumney.
"We're used to games being cancelled due to flooding or bad weather, but I've never seen it this bad before," she said. 
"Clubs like these mean a lot to the community so I'm glad to see people so keen to give back and help the club get back on its feet."
The team have also set up a GoFundMe page, which has so far raised £200 of its £1,500 target and will be holding a rubber duck race in the Rhymney river on March 15h.
Entries will cost £1 and the winner will take home a £100 grand prize.