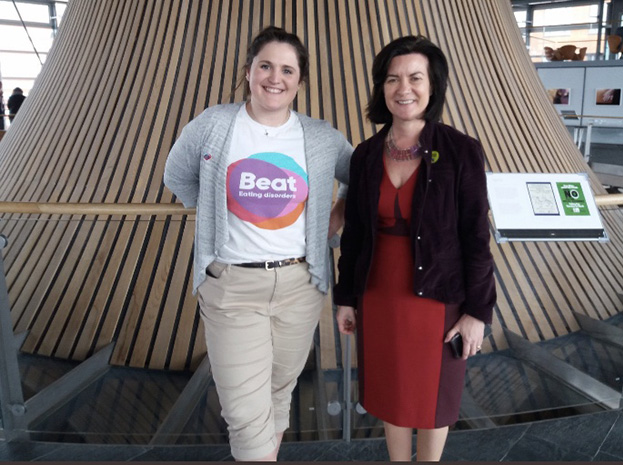 As Eating Disorders Awareness Week and University Mental Health Day end, we speak to activists fighting against stigma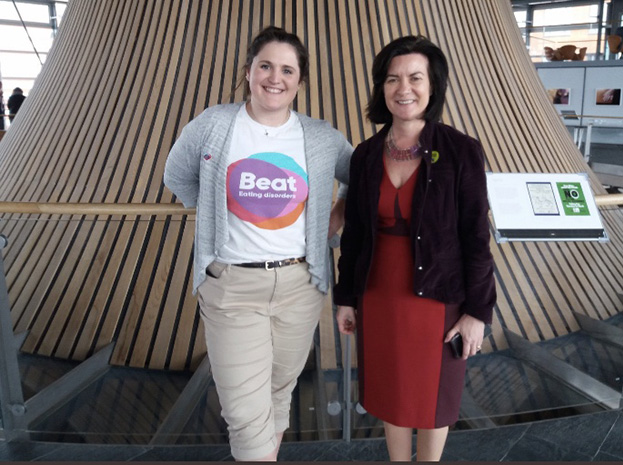 IT'S easy to brush heavy subject matters under the carpet and carry on with business as usual. 
Luke Evans knows that.
Luke, 20, is an ambassador for Beat Eating Disorders. He used to have an eating disorder (ED) called anorexia, but now considers himself fully recovered.
He recalled: "In school, there was a rumour I had been taking drugs, which led to the way I was behaving and my weight loss. Maybe this seemed more likely than an ED because I was a 15-year-old boy."
This week saw Eating Disorders Awareness Week and University Mental Health Day taking place with events across Cardiff.
Luke argues awareness weeks can help to break down stigma around EDs.
"There are so many misunderstandings about EDs that it's important to have a week where everyone comes together to break down the stigma and give a little boost to the campaign for better ED care," he said.
"Being a guy, it was more difficult for me to accept that I might be suffering from an ED. Before I was ill, I held the misconception that anorexia was a 'teenage girl's disease'.
According to the National Centre for Eating Disorders, men account for 1-5% of anorexia nervosa cases.
"I do wonder whether my gender made it less obvious that an ED was the cause of my weight loss and other behavioural and psychological changes," said Luke, who now studies biomedical sciences at Cardiff University.
"To this day, people are still surprised when I tell them I've suffered with anorexia."
When Luke was diagnosed with anorexia nervosa as a 15-year-old he said it felt "almost unreal".
Some of the first symptoms that Luke experienced were an increase in exercise and eating less.
"I knew that something was wrong, but I was reluctant to admit that it could be anorexia. It seemed like such a horrible diagnosis and I felt ashamed because of the stigma," he said.
"On the other hand, it was a big relief to finally have a diagnosis to validate and help explain the way I was feeling."
Luckily for Luke, his mum is a nurse, and noticed the signs and symptoms early on: "She was able to recognise that something wasn't quite right when I lost weight and started to behave differently."
A group of Beat ambassadors campaigned at the Senedd on Wednesday to discuss waiting times, access for treatment and the referral process for people with EDs. 
This led to a speech from Bethan Sayed AM, who said: "Waiting times for those with eating disorders can take up to three years. Maximum wait is four weeks for non-urgent patients, one week for urgent referrals. Yet this is far from the reality."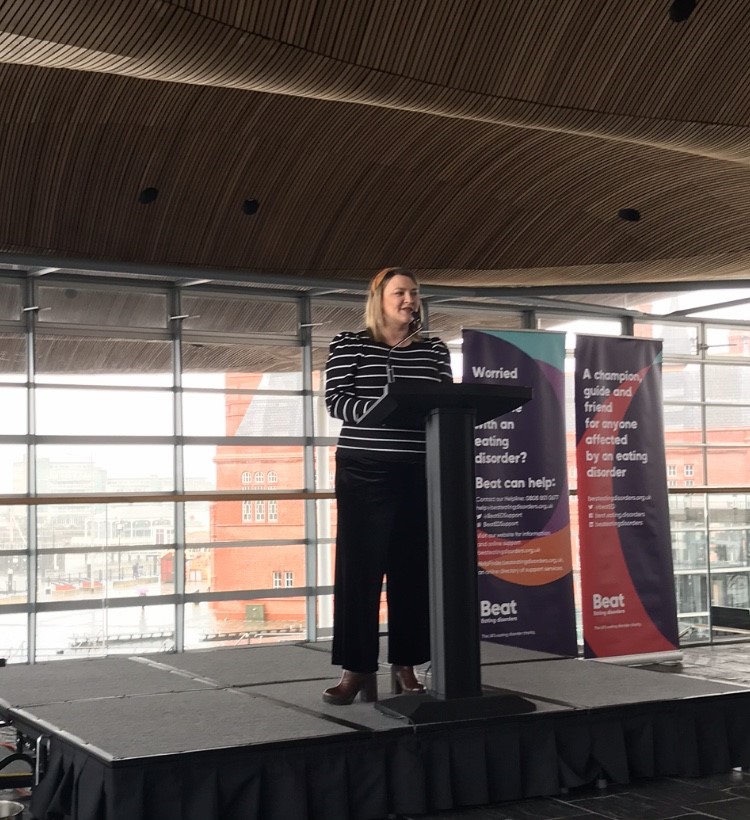 Speaking of the invisible nature of mental health conditions, Zoe John, originally from Pembrokeshire but now based in Cardiff, said: "Just by speaking about my experiences, you could see how [people at the Senedd] didn't realise the prevalence or dangers of eating disorders. They really do affect anyone."
Recalling the feelings that she had before having bulimia and OSFED (other specific feeding or eating disorder), Zoe said that she "experienced low self-esteem and loneliness".
"Lack of funding, lack of research and waiting times all need to be discussed. Everyone we spoke to on Wednesday thanked us for bringing EDAW to their attention."
Luke said that he also experienced feelings of "anxiety and depression leading up to [his] eating disorder".
On Thursday, staff and students across Cardiff and the UK celebrated University Mental Health Day, which seeks to improve mental health at universities.
Grace Jackson, 21, originally from London, explained that she experienced feelings of low mood and loneliness when she first moved to Cardiff University.
Grace said: "Everyone has mental health – it's when that fluctuates that it can become an illness.
"It's easy to have low periods and high periods and relaxed periods and anxious periods," she added.
Discussing the importance of mental health awareness days to help in combatting stigmas, she explained: "These conditions are invisible, so awareness days are important to be able to tell people that it's normal for mental health to fluctuate while at university."
Grace, who is studying psychology at Cardiff University, recalled her own experiences with low mood and feelings of loneliness when she first moved to university.
She said: "When I started university, my mental health suffered. I felt like there weren't enough support services around, so I got involved in Student Mind.
"University wasn't something that I fully thought through – I just ended up there rather than actively wanting to go. For me, it was the shock of adjusting to a different kind of living and leaving my support system at home."
"I had a very high expectation of what university would be like, and the reality didn't really match that, which made it feel even more disappointing. Lots of schools encourage people to go to university, but they don't discuss how difficult it can be."