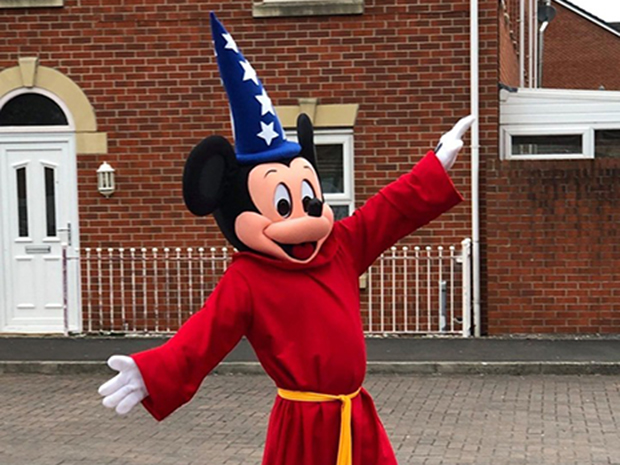 Disney favourites may be visiting a street near you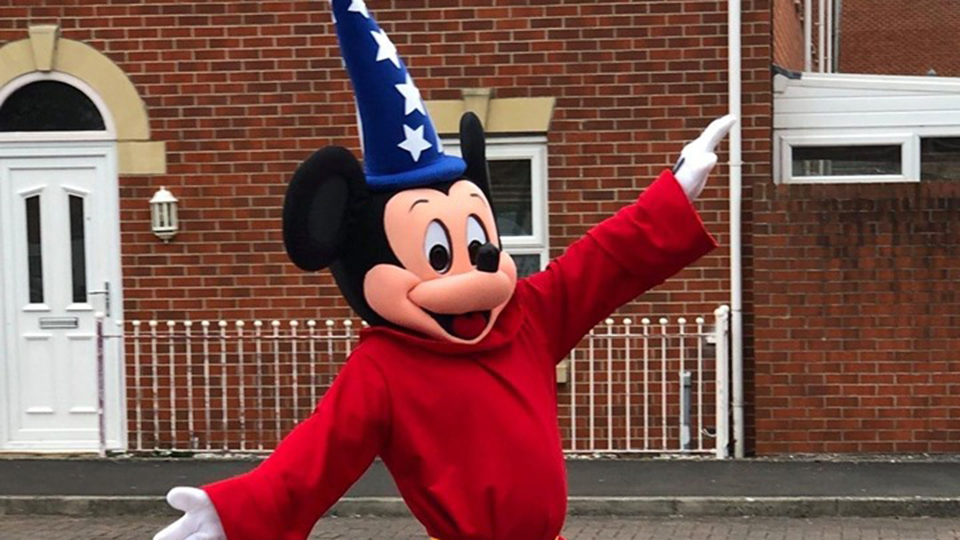 MICKEY Mouse is bringing joy to the children of Radyr and Morganstown, thanks to a local party company.
Radyr-based organisation Party Wales, who began running inflatable and character parties across South Wales last year, is using its resources to brighten the days of children while they stay in their homes during the coronavirus lockdown period.
Mickey's Goodnight began on Wednesday, April 1, and saw the Mickey Mouse mascot walk along many Radyr streets, waving to children who put up a Disney-themed poster in their window or stood at their door to watch.
Founder of Party Wales, Adrian Currie, said: "Our trade at the minute is zero and we don't benefit from any of the new government measures, but I have the mascots and decided to use my exercise each day to bring some joy to all the kids in the area.
"It's a little easier for us adults as we know and understand what is going on, but the little ones, they don't. They can't play with their friends or loved ones and their routine is all over the place."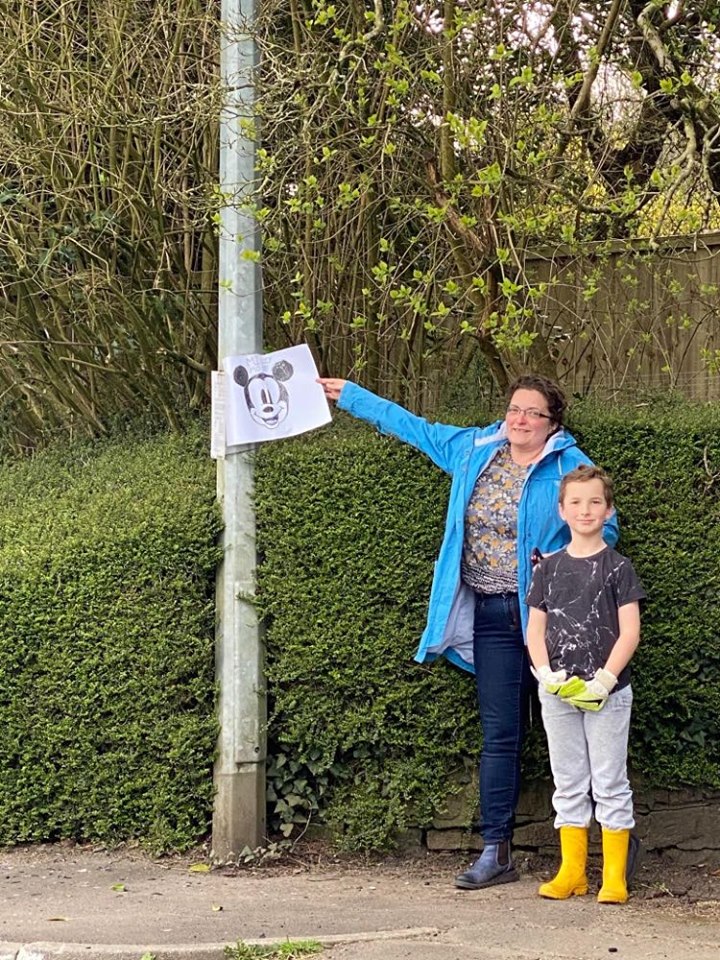 Rhiannon Marks, 34, waved at Mickey with her daughter, two, while out on a family walk.
"Our little girl loved it – it really made her day," she said.
"I'd seen a message saying that Mickey would be making an appearance, but it was a complete surprise for our daughter. Very magical in these uncertain times. Thank you ever so much to Mickey."
Sophie Homayoonfar, 27, also spotted Mickey from her parents' home on Fisher Hill Way, where she is isolating with her family.
"My mum saw it from the window and called us all to look. There's six of us in the house together – no children, just big Disney fans," she said.
"It was a great surprise and joyful to see after everything going on in the outside world.
"Whoever decided to go out and do that for everyone to see, thank you so much for making us smile, you're a truly wonderful person," said Miss Homayoonfar.
[Credit: Party Wales]

[Credit: Helen Lloyd Jones]
Mickey's Goodnight happens after 5pm, shortly before many children will be heading to bed.
Mickey will be visiting many streets over the next week. Residents can check his route each day on social media, and he will be accompanied by catchy Disney music.
Party Wales then plans to take Mini Mouse and Queen Elsa from Frozen on similar outings.
"The turn out we had last night was amazing and it brought a tear to Mickey's eye to see so much love, dancing, clapping," said Mr Currie.
"No paid event could compare to the feeling it left us with."