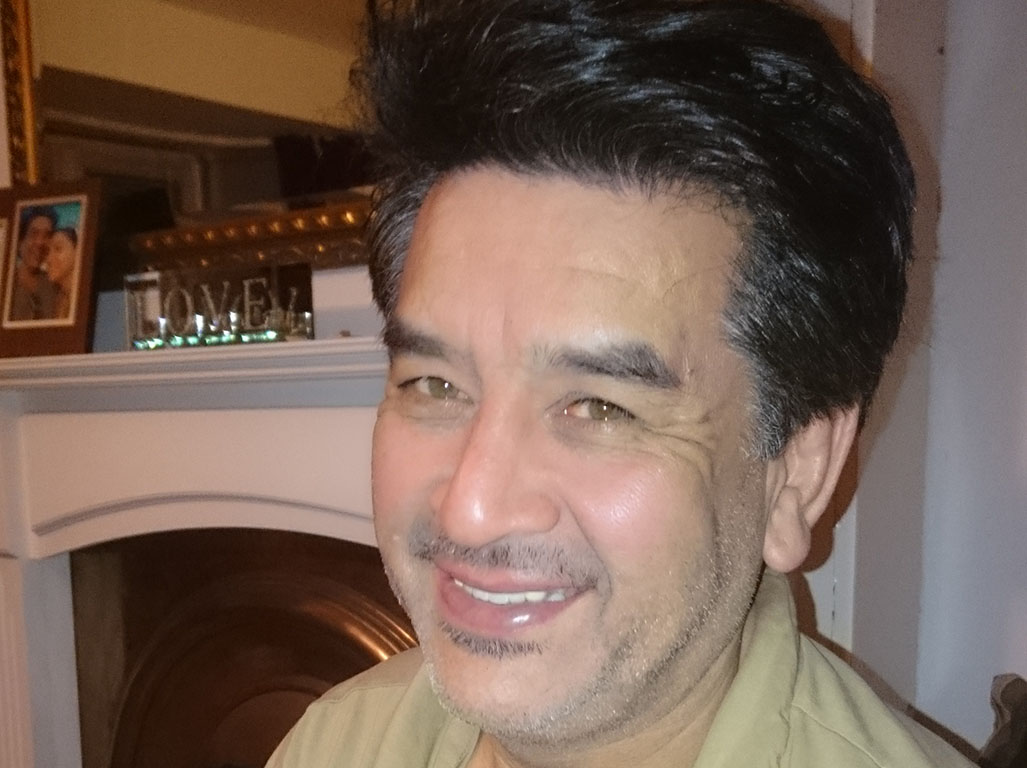 A MORGANSTOWN resident plans to bring communities together to fight plans for housing developments at a time he calls "a defining moment in our communities' future".
Kevin Ullah, 55, has pledged to start a "task force" of residents from across north west Cardiff to protest plans to build thousands of new homes on greenfield sites under Cardiff Council's Local Development Plan (LDP).
"This is our last chance saloon," he said. "We must wake up. We cannot sit back and say it is all dead and buried when it is not."
Mr Ullah joined about 100 people at a meeting held last week by Neil McAvoy AM and Plaid candidate Michael Deem in Bishop of Llandaff High School.
McEvoy, who is against the LDP, said: "We have 15 weeks to change what is happening in our city."
Since then, Mr Ullah has started a community campaign.
He said: "I want us all to be out there, I want a day of action where we all join together for a  march or do a camp out on a roundabout.
"We need a Morganstown, Radyr, Llandaff, Danescourt, Fairwater and Pentrebane task force group. With our joint approach as 'one community against the LDP' we will fight hard but fair for the sake of our kids."
The LDP adopted by Cardiff Council (2006- 2026) has so far granted developments for 400 houses in Llandaff, and a further 630 houses on Plasdwr, a green field site bordering Radyr.
Plans for the site stretch across nine acres of land which borders Fairwater, Danescourt and St Fagans as well as Radyr and is planned to eventually hold up to 7,000 houses.
Mr Ullah said: "People are unsure what to do, or what they can do. It's almost like it's a done deal.
"So, going forward I am setting up a community action group in order to ask the hard questions. It's important the council know that we are not just going to be stepped on."
He went on: "It just seems to be like there's no consideration, and I mean real consideration, for local residents and how it will affect them, and all the traffic and chaos it's going to cause. We don't really get a say, we get a say when things are already done.
"I would love to get more young people involved too, it's going to affect them the most because by the time these Labour ministers have retired it'll already be too late."
Resident groups and associations such as the Llandaff Society and the Danescourt Association have been opposing proposed plans for several years.
Members from Radyr, Danescourt, Llandaff, Pentyrch and St Ffagans groups also make up the North West Cardiff group that joined together to tackle the issues surrounding the LDP and what they believe is a lack of infrastructure accompanies the plans.
Edgar Gibbs, Chair of Danescourt Association and a member of the North West Cardiff group said: "We have spent three or four years on this and we put thousands of hours of work into rejecting the LDP.
"The council dismissed us, ignored us and wouldn't take any notice of us at all."
Councillor McAvoy and his party Plaid Cymru are also fighting the LDP on the grounds that it contradicts principles set out in the Well-Being of Future Generations Act (2015) that promotes creating a globally responsible and healthier Wales.
They also believe the plan is not environmentally sustainable and will destroy green field space and woodland, endanger wildlife and will increase air pollution and traffic.
In the meeting Michael Deem, Plaid party candidate said: "It is the biggest act of environmental vandalism."
McEvoy also said: "If nothing is done, get used to living in smog, a concrete jungle and in long lines of traffic."
Mr Ullah said he moved to Cardiff from Los Angeles to get away from the smog of the big city.
In the next few weeks he will announce details of how this new group will try to make a difference in this late stage of the planning process.
"Being Welsh gives us a certain hwyl, a war cry if you like. I am not ashamed to scream out and state that this is massive for our kids' health and wellbeing for the future."
A Cardiff Council spokesperson said the issues would be discussed at the next full council meeting.
@bronweatherby