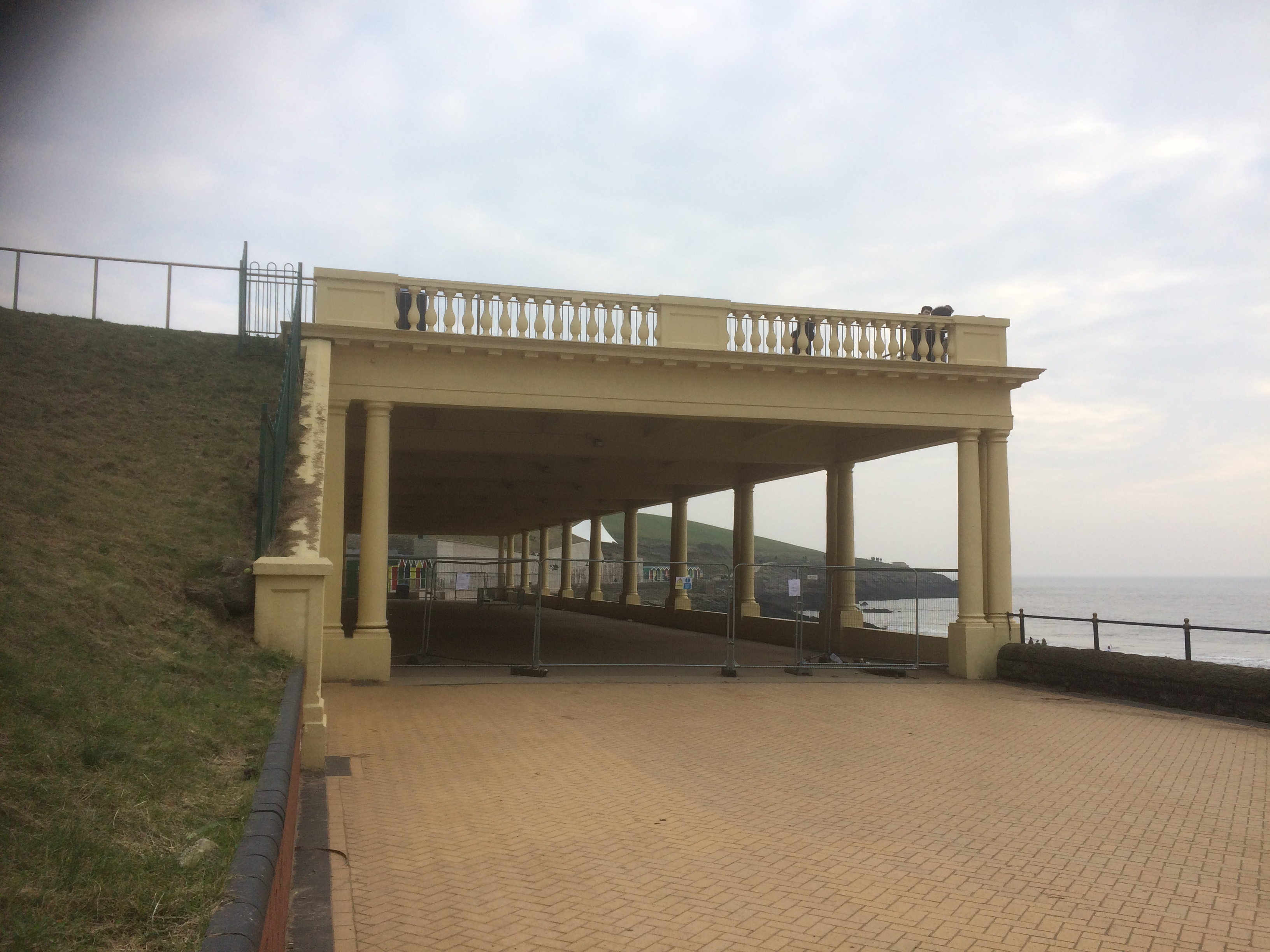 ONE of Barry Island's most iconic beachfront buildings is closed for repairs.
The Eastern Shelter, which is closed for routine maintenance, was made famous in the BBC TV series Gavin and Stacey. Darren Hirley, 51, from Caledfryn said: "People come here just to see the shelter. I have a friend from London and the first thing he said was that we had to go see it."
The shelter was part of a multi-million pound regeneration programme which was only completed two years ago. The shelter is now fenced off and people have to take a diversion causing confusion to locals and visitors.
Lynn McDonald, 65, from Barry Road, Bary said: "I don't understand why they have closed the bottom because it's unsafe, but then still let people walk on the top.
"I bet this will be going on for months."
However, some people don't mind the repair work. Helen Robertson, 55, said "They've spent so much money on regeneration over the past few years. It's so much more attractive now."
Helen's husband, Michael Robertson, 59 said: "There was a time when you literally couldn't put a beach towel down. Then the place was dead for years and it became run down. Then after Gavin and Stacey and the regeneration it's back on the up."
Lynn Jones, 61 from Penylan said: "This is such a beautiful place. What they have done here over the past few years is remarkable. To see so many people on the beach is just lovely to see."
Councillor Gwyn John, cabinet member for Visible, Leisure and Regulatory Services, said: "The seafront location of this historic structure means the Eastern Shelter bears the brunt of the elements throughout the year.
"As a result the council has to undertake some routine maintenance every so often. This is what is now under way.
"It is only the pathway under the shelter that is closed and the diversion that takes visitors through the promenade gardens and back down onto the promenade near to the climbing wall is fully accessible. It also offers one of the best views out to sea of the whole resort."