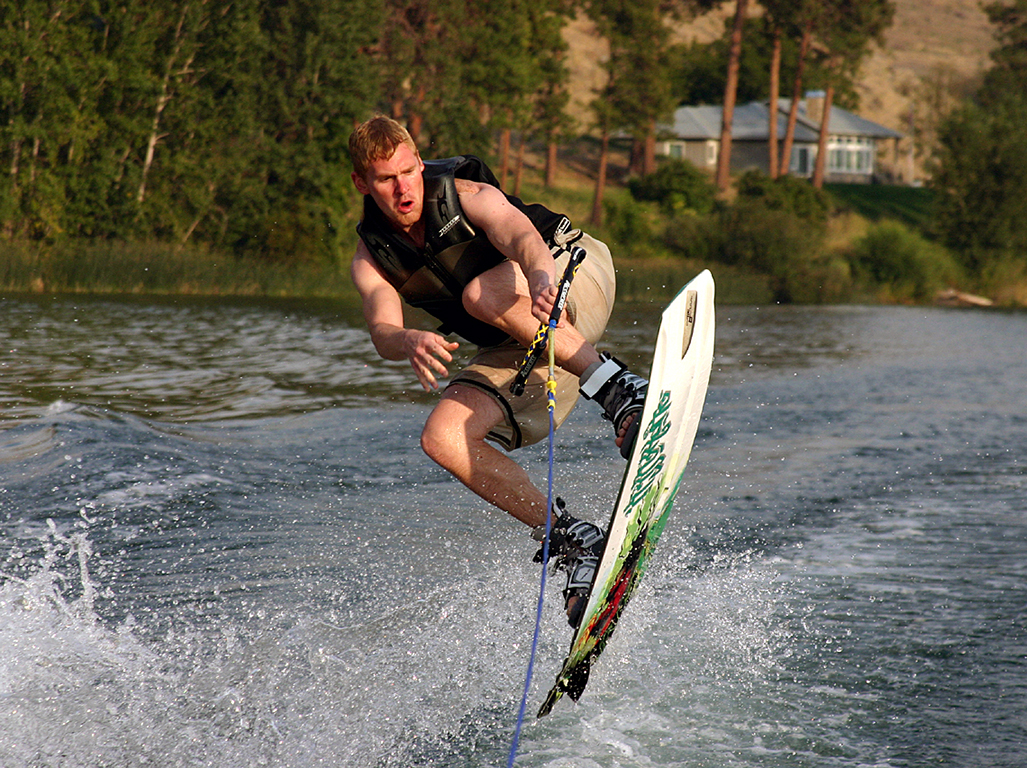 WAKEBOARDING and new housing developments are top of the agenda for Plaid Cymru in Penarth's local government elections in May.
Plaid Cymru candidates running for the St. Augustine's ward in Penarth are environmental campaigner Anne Greagsby and Plaid Cymru Penarth's vice chairman Aled Thomas.
Last week, Mr Thomas released a video manifesto outlining the key issues of his campaign.
One of them was his opposition to the proposed building of a wakeboarding centre in one of Cosmeston Country Park's lakes.
The centre would include an overhead aerial cableway that would be supported by two "A frame"-type supports embedded into nearby woodland.
An online petition against the wakeboarding centre was set up by Anne Greagsby and has gained over 28,000 supporters.
Mr Thomas said: "I oppose wakeboarding in Cosmeston because it would interfere with the birds who nest at the lakes. It is their natural habitat.  When a lot of wakeboarding happens there would be a lot of noise and pollution from motorised boats.
"This would prevent Cosmeston from being able to maintain itself as an environmentally protected park."
Councillor Neil Moore, Labour leader of the Vale of Glamorgan Council, has spoken out to address the concerns that some Penarth residents have about the proposed wakeboarding centre.
He said: "It's true that cuts to our funding mean the Vale Council is looking for new ways to raise money to continue to invest in our much-loved parks.
"As already happens, all activities will be carefully evaluated and environmental bodies fully consulted."
Another issue addressed in the manifesto are the housing developments proposed for Cosmeston, which were part of the Vale of Glamorgan Council's local development plan (LDP).
If the plans go ahead, 576 new houses would be built in Cosmeston, with a total of 10,000 being built throughout the Vale.
Many Penarth residents are concerned about the levels of congestion new housing would cause.
"My main campaign is to highlight that there should not be any housing development at Cosmeston. Cosmeston is a conservation area and should be kept as a natural park without any form of development or commercialisation," said Mr Thomas.
"This development would increase congestion in Penarth which would be detrimental as there is too much traffic during rush hour out of Penarth as it is."
Lis Burnett, member of the current Labour Vale of Glamorgan Council, has claimed the council reduced the combined number of planned houses in Sully and Cosmeston to 735 before they were increased by the Welsh government appointed Inspector to 1076.
"If re-elected we will work with local people, as we have done in other areas, to plan the facilities and open space needed for current and future communities," said Coun Burnett.
Aled Thomas will also be campaigning for lower shop rental costs and for renovation of the derelict St. Paul's Church for public use.