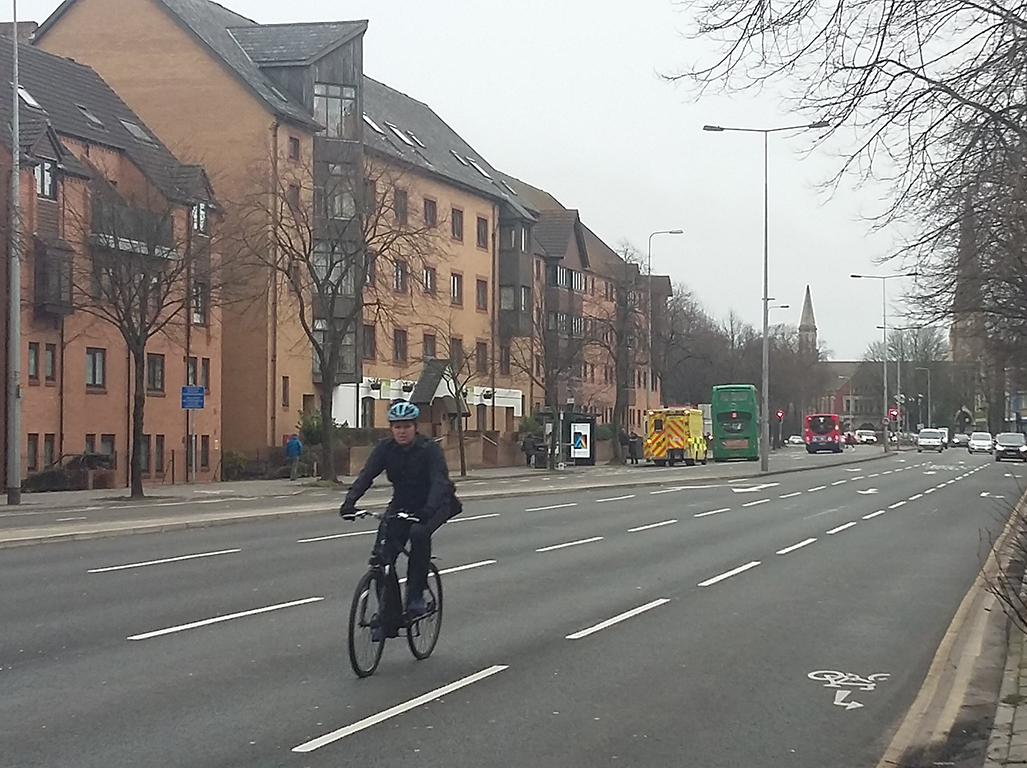 AN Adamsdown cyclist has launched an online petition in response to Cardiff Council's 10-year cycling strategy.
A total of 47 people have signed Huw Angle's petition which suggests changes to the proposed westbound cycle route between Adamsdown and Bute Park.
Mr Angle, 32, says the cycle path should bypass busy Newport Road and travel through the quieter streets of Plasnewydd and Cathays to the north instead.
Mr Angle, of Broadway, said: "I have used the route along Newport Road to get into work and the issue is that a lot of the time there is not a proper cycle lane.
"The cycle path is often in the bus lane, and sometimes moves onto the pavement where cyclists and pedestrians have to share space."
He added: "I think it would be better for the health of cyclists if there was a different route, as currently you will be breathing in harmful emissions while riding behind buses.
"It would also be safer for everyone, as there are a lot of bus stops on Newport Road, which means having to overtake buses and disrupt traffic."
The keen cyclist created the petition to demonstrate there is public support for an alternative route to the city centre from the east.
His route suggests turning off Newport Road onto Elm Street in Plasnewydd, crossing over CIty Road into Bedford Street, and following Miskin Street and Corbett Road through Cathays to reach Bute Park (see map below).
Mr Angle said: "I cycle to work along this route most days, and although it is slower by four minutes than Newport Road, it feels safer.
"My petition to the council suggests marking this route out as a proper cycle path for other people to use it too."
Due to the Active Travel (Wales) Act which was passed last year councils are legally obliged to hear suggestions for cycle paths made by residents.
Cardiff Council will be holding an active travel consultation about their new cycle strategy on March 28, and Mr Angle will suggest his changed route for westbound approach to the city centre cycle path then.
Anyone interested in signing the petition can find it at change.org.