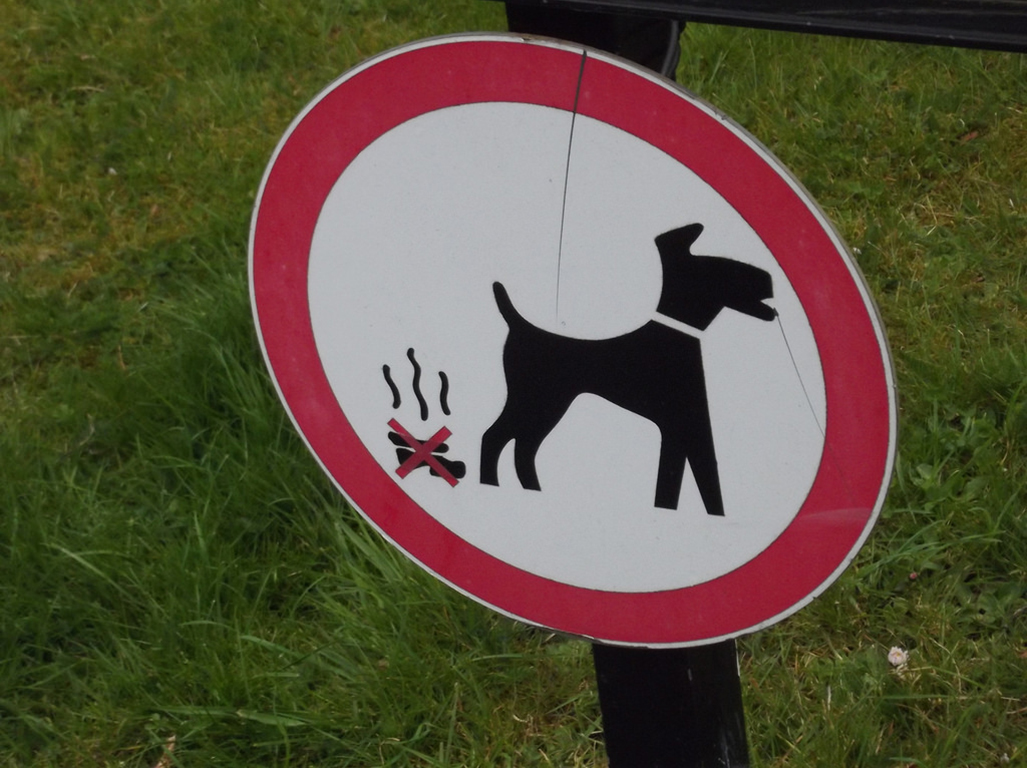 FOOTBALL clubs in Cardiff have criticised a rise in dog mess left on pitches, causing delays for matches across adult and youth leagues.
The news follows after Cardiff Hibernian FC spoke out earlier this week after a eight-year-old boy returned home with dog mess on his kit.
According to Whitchurch FC senior manager Tom Hill the problem is a common sight on council and Cardiff parks pitches, with a number of dog walkers ignoring signs.
Mr Hill said: "It's a massive issue. We had a game stopped last Saturday at home when the referee called me over to get rid of some dog poo.
"There are signs that say 'Do not walk your dog on the pitch' but people seem to ignore them. It's an issue on all council and park pitches."
Meanwhile another coach has criticised facilities in Tremorfa, after a junior game was pushed back to clear up dog mess.
One youth coach who does not wish to be named said: "This season we had a match in Tremorfa park that had to have a delayed kick off due to dog and horse mess on the field. We've also had issues in Pontcanna.
"In rugby there was an issue in Caedelyn Park, where one boy was covered after a tackle. [It's] not only disgusting but for a child it's potentially harmful," he added.
Canton Rangers FC chairman Andrew Leslie said dog walkers have also caused problems on the club's youth team home ground in Sevenoaks Park.
Mr Leslie said: "We always get get people coming back saying there's dog muck on the pitch, especially near the goal area. It's not nice, especially for the goalkeepers who have to dive on the ground."
The chairman suggested a lack of bins may be responsible for the problem, explaining: "Perhaps there's not enough dog bins with bags — it might give people better chance of cleaning it up if there was more."
However, in spite of the comments Cardiff and District Amateur Football League have not received any official complaints.
League Treasurer and Vice Chairman Andrew Duff said: "At present we have had no complaints from anyone in the league regarding the issue. I'm not saying it doesn't happen but if it does people clear it up and get on with it."
Cardiff Combination League secretary Giovanni Girolami said although the issue is not widespread, reports are more common in lesser-used pitches.
Mr Girolami said: "It's not a problem that we are particularly aware of. When it has happened it's been on more isolated pitches."
However, as chairman of Pontprennau Football Club, he added that a lack of litter bins is causing a problem.
"More bins on sites would definitely help in terms of keeping the pitches clean," he said.
"I understand there are financial constraints but we only have two bins and four football pitches. Residents in Pontprennau have started leaving green plastic bags at the pitch entrance for people to put their rubbish in."
Cabinet Member for Environment Councillor Bob Derbyshire said Cardiff Council had increased the number of dog bins and 'bag it and bin it' signs.
Coun Derbyshire said:  "The vast majority of dog owners are responsible and act accordingly but unfortunately the message doesn't seem to be getting through to a very small minority of irresponsible dog owners.
"We will continue to work hard to get the message across using all measures available to us. One of these enforcement measures are on-the-spot fines."
Has your team had problems with dog fouling this weekend? Send us a message on cardiffiannews@gmail.com or tweet @cardiffian_news