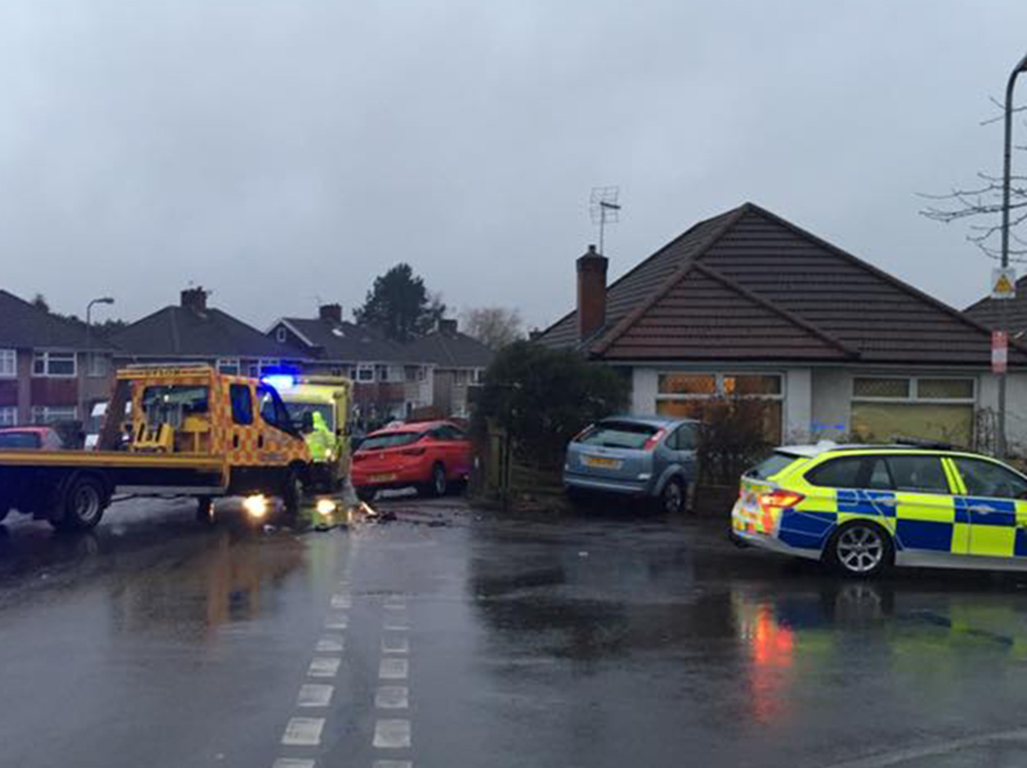 MORE than 500 residents have signed a petition asking the council to do something about speeding in Whitchurch.
Residents became concerned after two cars hit a house on the junction of Wauntreoda Road and Heol y Gors.
A 78-year-old, who was at home at the time of the crash on January 29, collapsed and died the next day. Police are investigating the incident and appealing for witnesses.
Ryan Allen, 29, of Wauntreoda Road, started the petition says that current measures are not slowing traffic and he is concerned for his son's safety.
Mr Allen said cars park on speed bumps, causing people to drive through the middle.
Mr Allen said: "People come down here speeding all the time, drivers have realised is that if they get stuck halfway down, someone will have to reverse.
"I would like to see a one-way street, better speed bumps or double yellow lines at the end of the road.
"Every day we do not do something is another day that some else could happen. This is a 30 limit as there are street lights, but the speed should be a 15-20mph max down here.
"The council had carried out a survey a few years ago, but only monitored between 9am to 11am and then 2pm to 4pm, not the peak times."
Some locals say there have been issues with speeding going back decades. Now Nicola Allen, Mr Allen's wife, 34, wants the residents to get together to do something.
She said: "We should all stand together because we all want the same, we all want safer streets."
Two days after the two cars hit the house, someone damaged the front garden wall belonging to Ann Pitman, 58, of Wauntreoda Road. They then drove off.
She said: "There has always been a problem with traffic speeding down the road and over the years."
Mrs Pitman remembers her father protesting when she was young.
"The men of the street blocked the top of the road, even back then people wanted it to be one way," she said.
"Drivers now have this feeling of 'it is not going to happen to me,' people take lots of risks these days.
"The street has had the same problems all these years and nothing has changed."
Whitchurch councillor, Ben Thomas has asked the council to repaint the markings on the speed bumps.
Coun Thomas is now submitting a petition to Ramesh Patel, cabinet member for transport, planning  and sustainability, to find a long-term solution
He said: "One of the solutions may be to turn Wauntreoda Road into a one-way road, but we have to check if this can be done legally.
"Coun Patel is happy to work with us to find a long-term solution and we want a clear and costed solution by the end of council in April."
Preliminary meetings are set to happen this week, with the petition to full council on the February 23.