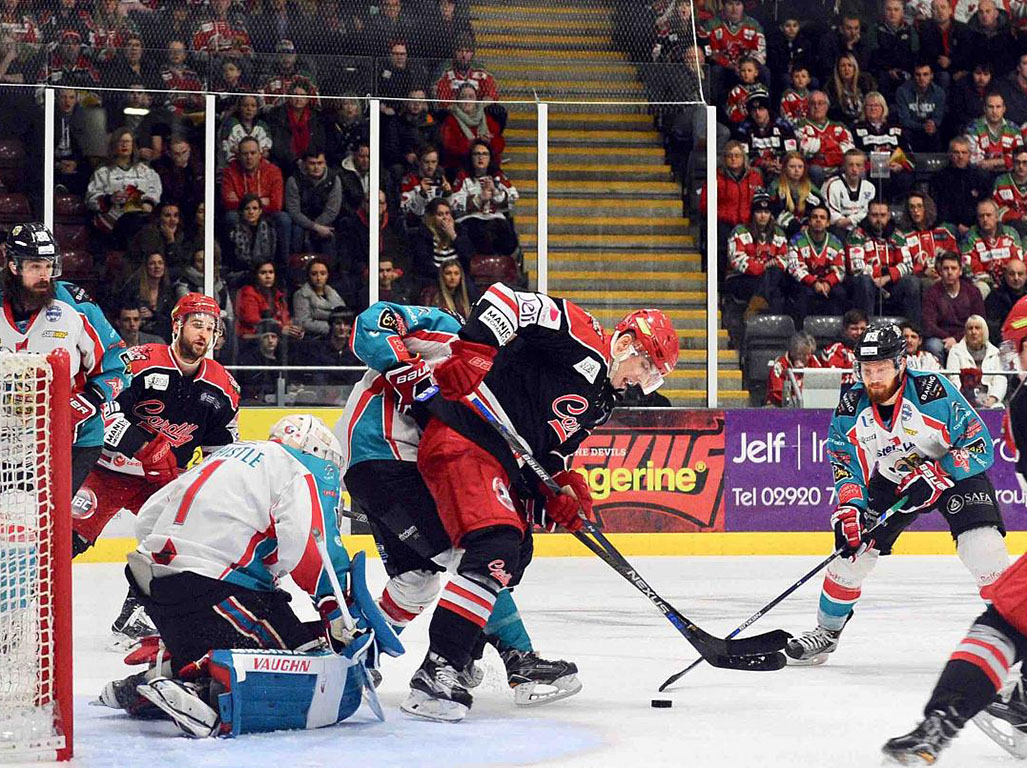 THE Cardiff Devils head to Belfast tomorrow to face their nearest rivals the Belfast Giants in the second semi-final match of the Challenge Cup.
The Devils are a goal down after the first semi-final match ended in a  5-4 loss to the Giants.
The match had started off strongly for the Devils, with Layne Ulmer and Gleason Fournier scoring brilliant goals in the first period. They continued to dominate the first two periods and had a 4-2 advantage going into the final period.
The third period saw the Giants come back with a vengeance however, with both Colin Shields and Brandon Benedict scoring to equalise.
After player-coach Andrew Lord was called for roughing, the Giants' Jim Vandermeer scored on the ensuing powerplay to give Belfast the win.
Lord expressed his disappointment that the team lost after a confident start.
"It's why you've got to keep playing all the time. If you don't keep playing, if you don't have mental toughness when something wrong happens, it's going to come back to bite you. That's exactly what happened tonight," he said.

"Hopefully we can learn from this for the rest of the season."
The two teams have been battling it out at the top of the league this season, with the Devils currently just a point ahead of the Giants.
Despite last week's setback, the Devils have a good pedigree in the Challenge Cup, winning it in 2015 and reaching the final last season.
Cardiff are in good form, and tomorrow's match follows a four-point weekend for the Devils, who won both of their weekend matches.
On Saturday, the Devils won 4-3 against the Nottingham Panthers despite trailing by two goals with less than 20 minutes to go.
The Devils went on to secure another win on Sunday by beating the visiting Manchester Storm 5-3.
These latest victories keep Cardiff at the top of the league at 59 points. With the end of the season approaching in March, it appears the League title will be a three-way contest between  Cardiff Devils, Belfast Giants and Sheffield Steelers, who won the league in the previous season.
If the Devils continue their winning streak  and emerge victorious in the league, it will be the first league title in the club's history.
The next few weeks will be vital then if Cardiff want to secure their first double win in both the league and Challenge Cup.