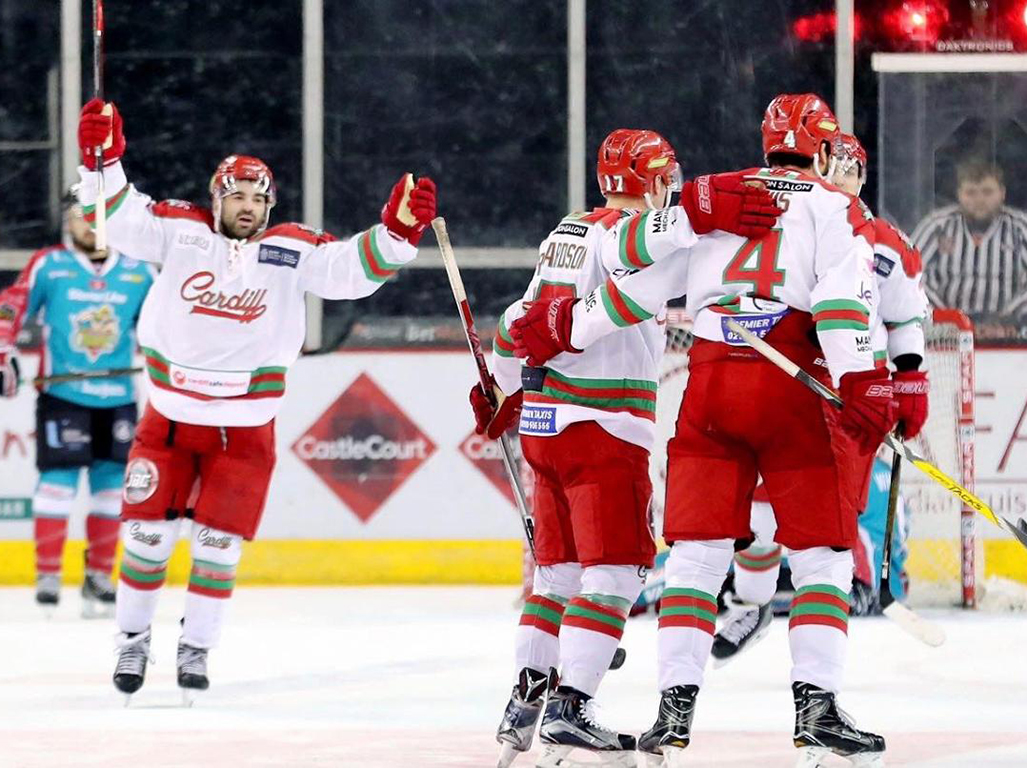 CARDIFF Devils are through to the finals of the Challenge Cup after defeating the Belfast Giants 5-1 in Belfast this week.
The Devils recovered from their 5-4 first leg defeat, and thrilled the fans with a stunning performance in their second match at the home of the Giants.
The first goal of the game was by the Devils' Patrick Bordeleau, who knocked it into the net after a shot by teammate Mark Richardson.
Bordeleau was later sent off in the same period after being involved in a fight with Giants' captain Adam Keefe.
Devils' Mark Louis then guided the puck around the back of the net before scoring a brilliant wraparound goal with just ten seconds of the opening period left.
The middle period saw two more goals from the Devils, with both Louis and Chris Jones scoring. The Giants also got one on the board after Chris Higgins fired the puck past the Devils' goaltender Ben Bowns.
A strong defence from the Devils kept the score at 4-1 during the third period until Cardiff's Joey Martin scored with 52:39 on the clock.
Bowns had a particularly strong game, saving a total 39 shots by the Giants throughout the game.
With a 5-1 win in the second semi final match, the Devils won overall with an aggregate score of 9-6 and are through to the final of the Challenge Cup.
They will be up against either Nottingham Panthers or Sheffield Steelers, who are due to have their second semi final match on February 14. Out of all the teams, the Nottingham Panthers have won the Challenge Cup the most with a total of eight wins.

This is the third season in a row the Devils have reached the Challenge Cup final. Cardiff had previously won in 2015 and 2006.
With the Devils currently at the top of the Elite Ice Hockey League, this could be the first time in the team's history they win both the League and Challenge Cup in the same year.
After last weekend's four-point haul from two wins in two matches, Player-coach Andrew Lord spoke about the pressure Cardiff faces now they have reached the final.
"It doesn't play on my mind. I think if anything it's motivation. We don't really talk about it- we're so focused game-by-game." Lord said.
"I think our locker room knows that this is a fairly new group.
"This group got put together two and a half seasons ago. They won a Challenge Cup, we've almost won the league two times in a row, we won a conference last year – I'd say that's a pretty successful group.
"As much pain and suffering there's been over the years, we have a bunch of winners here and it's going to be a heck of a finish."
The Challenge Cup Final will be held in Ice Arena Wales on Sunday March 5.