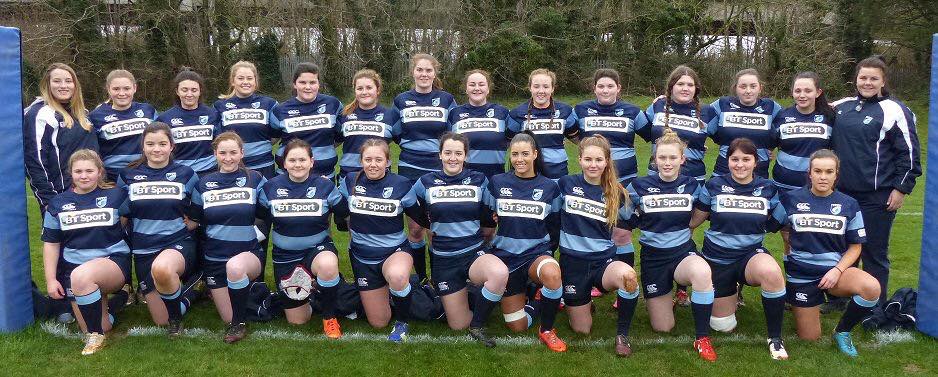 CARDIFF Blues U18 Girls prepare to play the Ospreys in what will be their toughest encounter yet, according to their coach.
The Cardiff team beat the Dragons 24-5 in their first home game of the U18 Girls regional league on Sunday. The  Blues Girls now join the Ospreys at the top of the league.
Head coach, Mark Hutton, said: "There was a lot of pressure on the Dragons throughout the first half from the endless Blues' attacks.
"Half-back partnership Claudia Meyrick and Megan Webb were at the heart of the onslaught. Another big contribution was made by the strong runs of winger Morganne Tuchli-Davies who scored the final try of the game."
The Blues and the Ospreys each have 10 points in the league and will compete for the top regional position on February 26.
Coach Hutton said: "This will be our toughest encounter yet and one that players and coaches are preparing for."
Vice-captain, Emma Preece, said: "We are learning all the time and with every game we are gelling more as a unit.
'I do not think it will be an easy game for either of us and will be one of the toughest games we've played so far. We will bring our improvements to upcoming games and our best performances are yet to come. "
The U18 Blues Girls' final game of the league will be against the Scarlets on April 2 at Ystrad Mynach.
The Ospreys will play RGC Bolster girls at St Helen's, Swansea, on March 12.