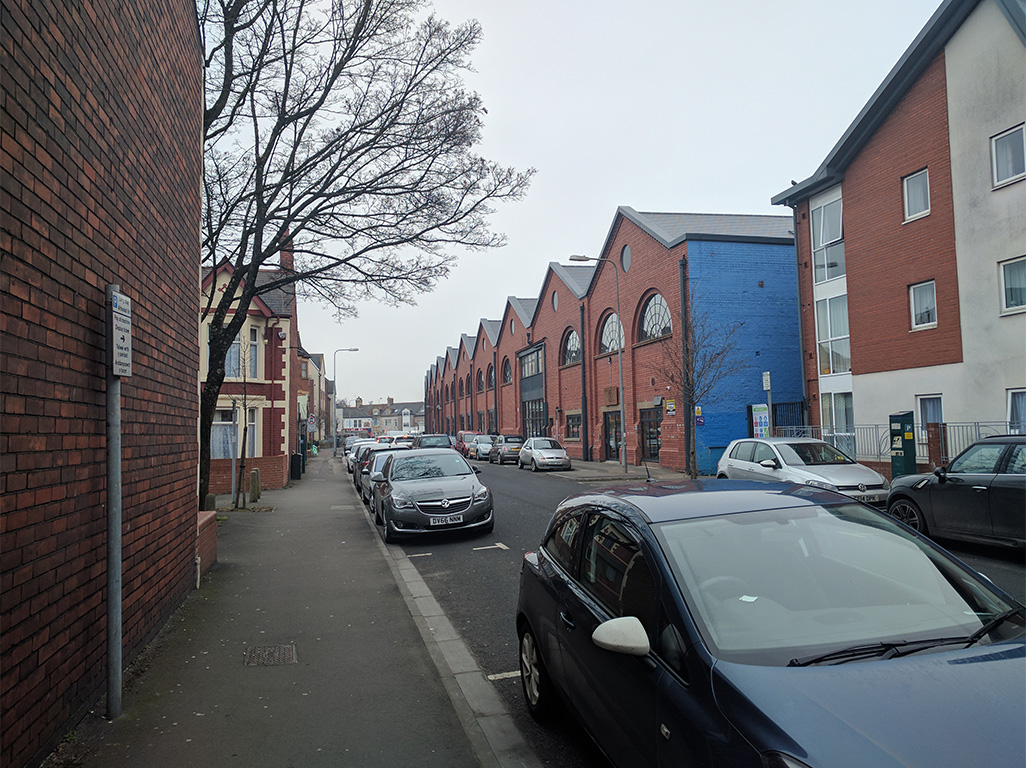 GRANGETOWN is set to receive a £200,000 government investment, which will spent on improving business premises.
The investment comes from the Welsh Government's Vibrant and Viable Places programme. A total of £3.7 million has been earmarked to fund 23 regeneration projects across 12 local authorities in Wales.
Further development of the Tramshed venue is listed as a proposed activity in a Welsh Government press release. This would continue the regeneration of the grade II listed building to add to the existing live/work units, based on current demand.
A live/work unit is a small apartment designed to allow the occupant to use it as both a home and a business space. There are currently 30 live/work units in the Tramshed, which was originally regenerated by the firm Loftco. Previous live/work units have been advertised at £135,000 for a 726.35 sq ft apartment.
The first phase of development, completed in early 2016, also created a music venue, cinema, tech spaces and a bar.
Maggie Birkett, 41, who has lived in Dinas Street, adjacent to the Tramshed buildings, for 20 years, said: "I'm all for regeneration but I don't want it there. I know that the council say that planning permission was given, and there were meetings and all of that, but it seemed like they had given the permission already before they asked the residents.
"There is a lot of noise late at night from the venue, and parking is always a problem here. I have emailed several times to the venue management and to be fair they are usually very helpful in providing extra security for events. They even sent me a bouquet of flowers once. But the bottom line is that this is a residential area. Why not put a library there?
"It's a beautiful building but this area used to be so quiet, and I'm not sure some of the regeneration is particularly right for the people who actually live here. I've had people put rubbish on my walls. I never used to get that.
"In terms of the facilities, you have to pay a lot to book the rooms in the tech area, so it doesn't really benefit people in the area who have a particularly low income.
"I would love to see Grangetown gentrified but at the same time I don't want the situation when you have lots of traffic and noise because it's very disruptive."
Grangetown Labour councillor Lynda Thorne said:  "This investment will be welcomed by the local community as it will be a real boost to Grangetown. Investing in our community is our top priority as it leads to real improvements in people's lives."
Cardiff South and Penarth Labour AM Vaughan Gething said:  "I am delighted that Grangetown will benefit directly from this funding, with £200,000 being given for the development of business premises in the area. This funding boost should make a very real difference and benefit the whole community."
Grangetown and Butetown are the main beneficiaries of this phase of Vibrant and Viable Places investment. The other proposed activities, subject to ongoing development within the local authority, are:
The regeneration of the unused listed train station in Bute Street to create 20 live/work units, 2,000 sq. ft. of retail space and 25 business start up units.

The regeneration of the Military Museum of Medicine in Bute Street to create a tourist attraction.

The restoration of three buildings in Merchant Place to create a mixture of residential and retail units and creation of a hotel.

The creation of 'Box City' in Cardiff Docks. The scheme will create 36 retail units, leisure facilities, serviced business units and an apartment hotel from shipping containers.

The provision of loans to property owners in Mount Stuart Square to restore listed buildings in this area.

The regeneration of an old timber storage shed into a tech hub scheme for adaptable business use.
The Vibrant and Viable Places programme was launched in 2013, and aims to fund more than £100 million pounds worth of regeneration schemes from 2014-2017. According to the Welsh Government's website, the money will benefit town centres, coastal communities and areas which fall under the Communities First programme – a separate programme aiming to narrow the gap between the poorest and most affluent communities of Wales.
A further £7 million has been ring fenced under the Vibrant and Viable Places programme to support town centres and tackle poverty, while an additional £1 million is available for the Town Centre Partnership Fund which is aiming to boost the fortunes of 20 town centres across Wales.  
Carl Sargeant, Labour AM for Alyn and Deeside and Cabinet Secretary for Communities and Children, said:
"This funding will help Local Authorities regenerate their town centres by helping them find sustainable uses for empty sites and premises such as affordable town centre homes or tourist and leisure attractions.
"As well as making town centres more attractive places to live this loan scheme will help encourage investment into these areas as well as support the local economy."
No planning applications have been submitted for the proposed activities.