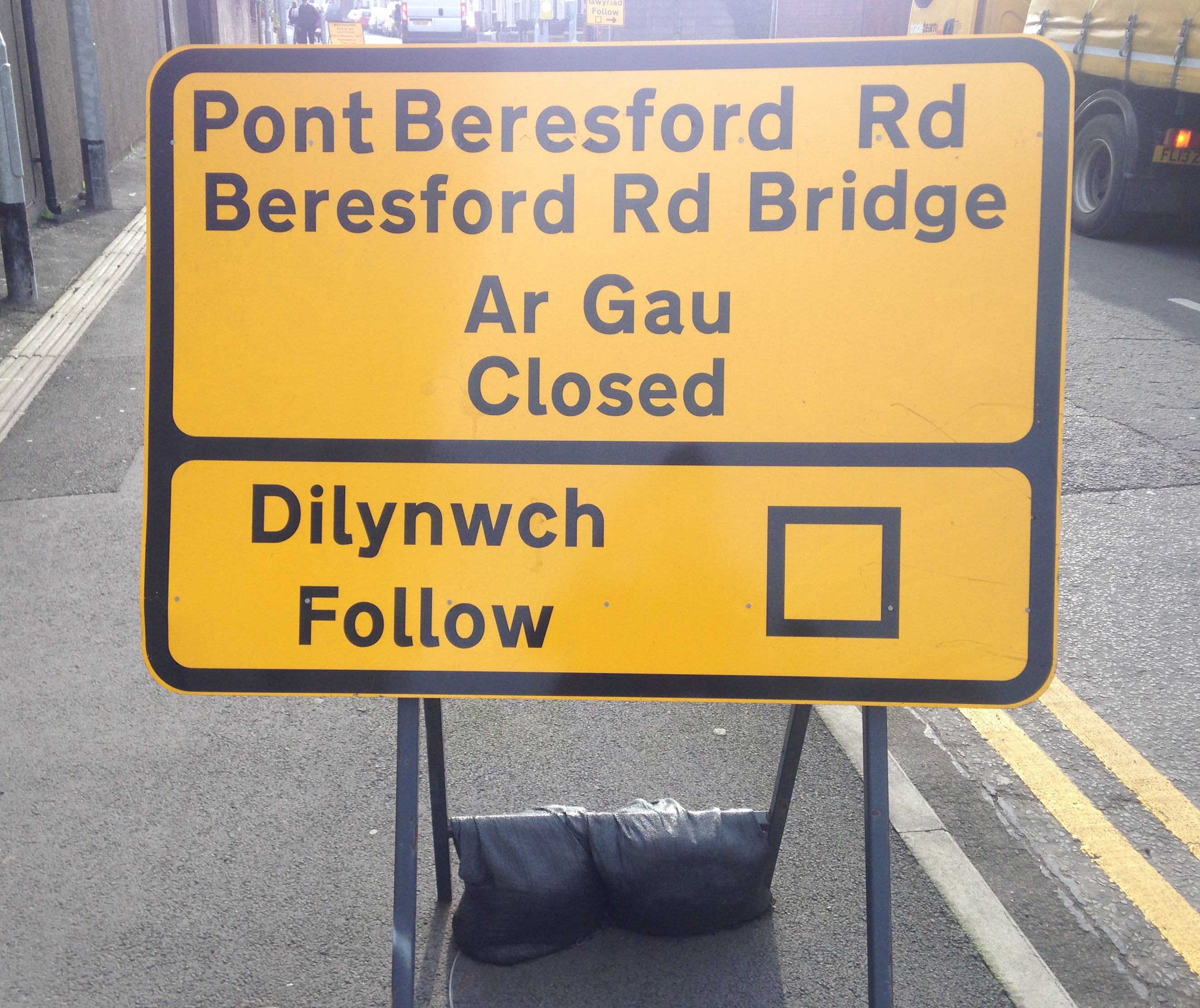 AN Adamsdown bridge will re-open on Friday after a seven-month closure that brought complaints from businesses who claim they have suffered from loss of passing trade.
Beresford Road bridge, which Network Rail began renovating in July 2016 as part of a plan to electrify the South Wales mainline, will reopen on February 17.
Traffic diversions around the works were said to have made it difficult for cars to access businesses in the area.
Michael Maggs, 51, who has owned Door Warehouse Wales on Beresford Road bridge for 23 years, said: "I lose about £2,000 a week. In the last seven months I've lost £135,000 and I've not had any help from anyone. The council said they'd come down but they haven't. It's been hard. I hope things get better.
Jo Stevens, MP for Cardiff Central, said: "I'm pleased to see that the Beresford Road bridge will be re-opening on schedule. I know Network Rail have worked hard to keep local residents informed about these essential projects, and keep disruption to the minimum."
Network Rail had to make the bridge taller to accommodate electric trains underneath it in the future.
The company has no legal obligation, however, to provide compensation for loss of earnings as a result of works carried out on infrastructure.
A Network Rail spokesperson told the Cardiffian: "During the closure of Beresford Road bridge, we have ensured that access to businesses has been maintained through a diversionary route, which has been developed in partnership with Cardiff Council."
"However, if a business feels that it is entitled to a claim, it can submit this via our Claims Department by calling the National Helpline on 03457 11 41 41. All claims are considered on their own merits."
The company has announced it will renovate Splott Road Bridge next. The 117-year-old bridge, which connects Adamsdown to Splott, is too low to accommodate electric trains.
Temporary traffic lights will be in place on Splott Road Bridge in Cardiff from February 27 until autumn 2018 while the bridge is rebuilt.
The electric upgrade aims to boost the economy in South Wales and provide more reliable journeys for passengers.
Karl Gilmore, programme manager for Network Rail Wales said: "Electric trains will result in more seats, faster, more reliable journeys for passengers and an economic boost for South Wales thanks to better connectivity.
"I would like to thank the community in advance for their patience as we carry out this essential upgrade work and encourage them to come along to our drop-in event to find out more about the project and the long-term benefits electrification will bring to residents and passengers in the area."
Network Rail will host a public drop-in event at the Carlisle Bakery on Splott Road, on Thursday, February 16 between 3pm and 6pm. Members of the project team will be on hand to answer questions about the works.