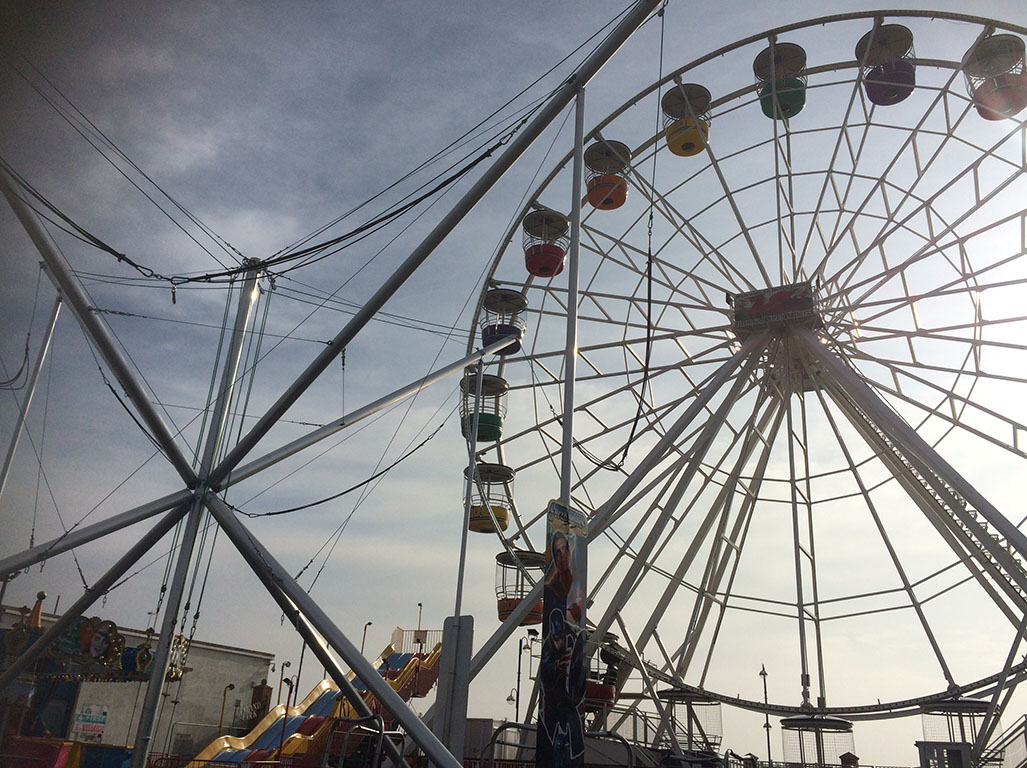 BARRY Island Pleasure Park is on target to introduce three new rides — including a rollercoaster — in time for Easter
Attractions at the park have been scaled back over the winter season while major construction work takes place.
"This is a £20 million job," said park owner Henry Danter, 73. "We haven't got £20 million so this is going to be taking place over five years. It's a big investment. We can't do it overnight.
"We're going to have three new machines including a rollercoaster. I can't tell you what machines they will be, or even what kind of rollercoaster, because we want it to be a surprise. But watch this space.
"We're also going to tarmac the outside and we've built an undercover car park, the only onek on the island and it's the cheapest car park in Barry.
"We'll be open over half-term and the Miami and Waltz rides will still be running."
Mr  Danter bought the park 20 months ago to renovate it.
"I used to come here as a child," he said. "It was my family's favourite place. I own several other businesses and theme parks. This is just following my dream.
"I bought it because I wanted to make this the best theme park and restore it back to its glory. It's a dream. Something I am going to get great pleasure out of when it is done. It's the biggest challenge of my life.
"My family were professionals. My father was in the fairground business and he did it until he died aged 93. I'm following in his footsteps and he set the bar very high.
Marck Vockins owns Quasar's which is opposite the pleasure park. He said: "The more rides the better. It will encourage people to come to the island."
Michael Zeraschi, 25, owner of Giovanni's on the Prom, said: "There's no rivalry on the island between businesses. When the island is busy everyone benefits. When people use the pleasure park it means that after people are done there they'll want food and drink."
Amy Barry, 33, is originally from Barry but lives in Splott. "I used to come here as a child," she said. "I think it's good that they're investing so much into it. My daughter loves coming here."
Aiden Marshall, 68 said: "I've been coming here since I was three. My son came here when he was a kid and now my grandson comes here. I hope they can make the park as good as it was when it was in its prime."
The park is open every Saturday and Sunday from noon until 5pm.