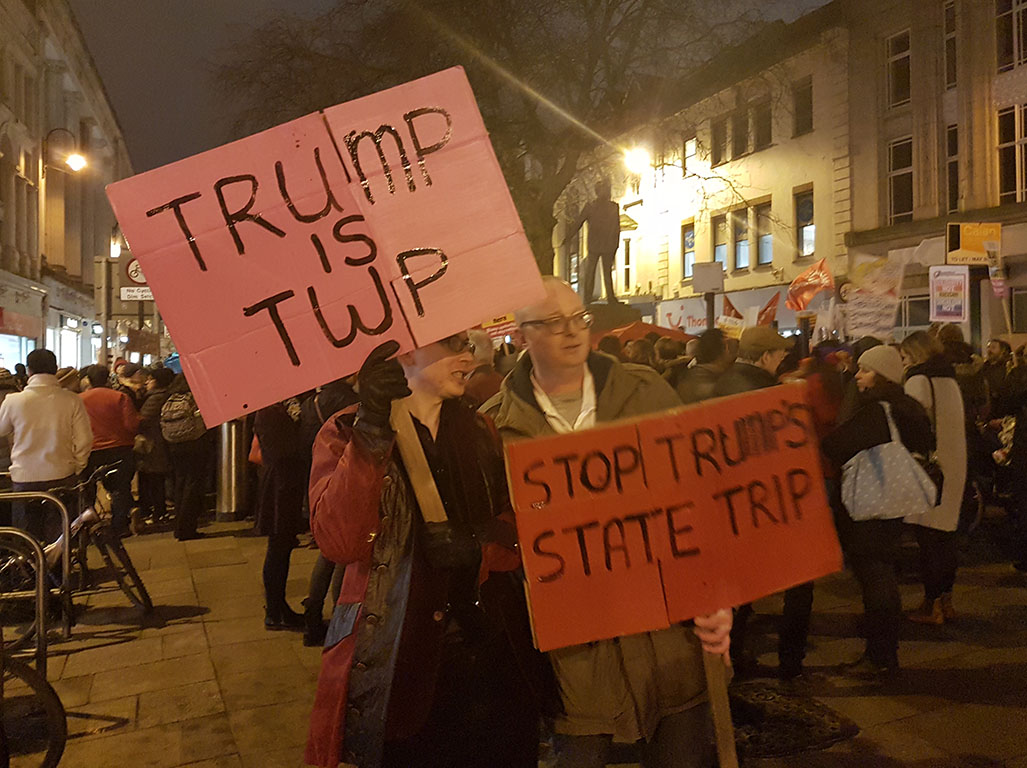 A "STOP Trump" protest in Queen Street last night has drawn criticism on social media for being too politicised.
The rally was aimed at protesting U.S. President Donald Trump's state visit to the UK later this year.
The event page on Facebook listed 2.8 thousand people as 'interested' and 791 as 'going'. But many at the event believe the numbers to be around five hundred or fewer.
Criticism from attendees has centred on the heavy presence of certain political groups, with some attendees describing the turnout as "a disgrace", and many of its attendees being too "non-partisan".
Many people, like Andrew Day, 48, a postman from Rumney, disagree with the number of protests . "I think it's absolutely ridiculous. He's only done what he's saying he's gonna do.
"What irritates me is Putin and the East can do what they like and say what the like. If Donald Trump says anything, they're protesting and screaming blue murder."
German student Albrecht Heeream, 20, studying philosophy and economics at Cardiff University said: "As a German I don't think I should get involved with this.
"I think it's good people protest for whatever cause but they should make it more open.
"There are many issues with Trump. If they just put down some of the party flags maybe it could be a protest more about democracy and issues like a free press."